How Much Does
Office Water Services

in 2023?
What is an Office Delivery Service and How Much Does it Cost?
Office water services include both bottled water delivery and filtration colors. Assessing the cost of a bottled water delivery service depends primarily on how much water is being drunk at your office.
Usually, you'll have to pay a rental fee each month for the cooler, which should run between $35 and $59. Then, you'll pay for each bottle of water that you purchase, typically costing between $5 and $8.15 for every 5 gallons.
Office Water Service Sample Costs
Below are a few examples of prices for Water Delivery Services which will give you an idea of how much you will pay for your purchase.
$45 average cost for minimal Water Delivery
$7 cost per $5 gallons of water
$6 price average for 1 Case of twenty-four 12 oz water bottles
$125 Average cost of office water service per month 10-20 employees
Bottled water delivery to your office saves you from all the hassle of trying to arrange a drinking water solution for your staff. The company will install the cooler and bring you your regular order of water whenever you require it. Office water delivery services can even save businesses money. When you consider the cost of buying individual bottles of water, not to mention the wages you would have to pay a staff member to go and purchase them and transport them back to your office, the monthly cost of a water delivery service may be more affordable.
Find Office Water Service Near You and Compare Up To Five Money Saving Quotes

As a business owner, you may often forget the importance of having water in your office. After all, you're bogged down with many other important areas of business, and water just doesn't make it very high on your list of concerns.
Even though you may not think of it often, having drinkable water is one of the most important things that any business could have in this modern world. Without it, your workers can't have anything to drink – and you can't go long without water.
That being said, you need to start looking into water delivery services so you can have the water that you and your employees need to keep going throughout the day. However, this is the part where things can get a little confusing.
Bottled water delivery services, like any other delivery service, come with their own range of sizes, and by extent, their own range of prices.
Obviously, you want to get the quality water you need at the right price, so you'll want to know what to expect with water delivery prices in the upcoming year. we're here to help you with that.
Bottled Water For Offices: What you Need to Know About Pricing
We're going to break down what to expect from the delivery prices for water, so you'll be able to make an informed decision for your company. Keep reading to find out more.
What to Factor into Your Decision
Knowing the quality, quantity, and price of the water you want to get is a lot more than just buying a couple of bottles off of the shelf.
One thing that you'll want to start thinking about is what business needs to factor into what you get. There is a multitude of things that you will want to consider, and each one will help to determine how much water you'll need, as well as the costs.
Factors such as employees, office spacing, and your company budget are just a few of the things you should consider before you call up a delivery. We'll go over a few of these in-depth throughout this article.
How Many Employees Do You Have?
One of the most important things to factor into your bottled water delivery would be the number of employees you have in your office.
It goes without saying that the more employees you have, the more water you'll need to provide, which in turn means you'll have to pay more for water delivery services.
While this doesn't actually give you an actual figure, you know that you'll be needing to budget more for your water in the coming year.
What Type of Bottled Water Does Your Office Prefer?
Yes, there are different types of water, and whichever one you get will have an impact on how much you will pay.
Water companies place water under many different labels, but the most common ones are municipal water, spring water, distilled water, and artisan water. These types of water can be ordered by both consumers and businesses alike.
If you are looking for the most affordable option, municipal water would be the best choice. However, it's also the lowest quality out of those mentioned here, and more than likely your workers will not want to drink it on a regular basis.
Artisan water is arguably the best quality out of the four, and both you and your workers will enjoy the taste. Keep in mind, however, that you will be paying considerably more than you will with municipal water.
If you are looking for a combination of affordability and quality taste, you should look to spring water as your best option. That way, you'll know you're spending money on water worth buying at a price that won't hurt your company budget.

How Much Will Your Water Cooler Cost?
In order to use the water bottles you are looking forward to buying, you also have to have a water cooler to place the bottles into.
The prices for these will be different based on the course of action you plan to take. Most of the time, the water company you're buying from will also give you a cooler to use as well.
In some special cases, you might be able to simply buy a water cooler of your own, but this is not advised. In fact, many companies will require you to purchase a cooler through them, even if you have your own at the office.
This is because the company places a warranty on their coolers, and every few months they will do maintenance checks and repair services, both of which they will not honor if you don't use their devices.
You'll also want to factor in that coolers do come in a variety of options. Some coolers only offer the ability to cool the water, while others may give you water at room temperature, hot water, or even a combination of the three.
The more services you require from your cooler, the more it will cost you per month to rent it from the water delivery company.
There's also the option of buying the equipment from them in full. Many companies will allow you to purchase the cooler from them instead of renting it, which may save you on costs in the long run.
Are You Going with Bottles or Bottle-Less?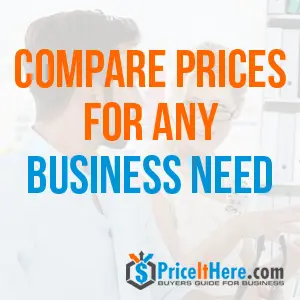 A lot has changed since clean drinking water was first introduced into the office. You used to have to drink from the tap, and then large water bottles became a thing. Now, you can get your water bottle-less as well.
Bottle-less water coolers are seen as a greener and more environmentally friendly way to bring water to the office, as no water bottles are required and the use of plastic is eliminated.
With a bottle-less water cooler, all of the water is on-site, which takes care of the need for the bottles to be delivered to your office. It also comes with its own tapping and filtering systems to remove any harmful pollutants.
While this may seem like a great option, keep in mind that there will be more upkeep and costs associated with it, as you'll have to replace the filter every so often and the cost of water may be slightly more than just buying the bottles.
Do You Want Your Office to Have Individual Water Bottles as Well?
Where do you stand on cups versus bottles? Many water delivery services also offer the option of making individual water bottles for your workers. While on the surface this may seem a bit pricey and maybe even unnecessary, it does have its advantages as well.
Most companies go with traditional disposable paper cups. This is a very cheap option in the beginning, but as time goes on and you continue to buy more paper cups, you'll find yourself spending a considerable amount of money.
individual water bottles are more expensive at first, but once you buy them you never have to buy replacements. This is the best way to go if you work in a large company with many employees to help cut the cost of buying paper cups.

The Prices of Office Water Services: Where You Stand
Now that you know a few of the things that can factor into the cost of your water, you need to know how much you'll be looking to pay in the new year.
Bottled Water Pricing
First off, there's the price of the bottles themselves. Though you'll most likely be ordering in bulk, most water delivery companies will go by the cost per bottle, and each bottle size comes with a different price.
Most companies will charge you between $5 and $10 per bottle of water, and generally, the more you order in bulk the lower the prices will be.
For example, the price of water delivery from Costco is $6.49 per bottle, and the price from Walmart is $5.12. As both are large distribution companies, there's little worry about price fluctuation throughout the following year.
Travel Distance
Another thing that you'll have to factor in is the distance the company will have to travel to deliver the water to you. Of course, the greater the distance between you and the office water delivery service, the more you will pay for the delivery.
Of course, the prices will fluctuate depending on how many bottles you wish to have delivered, but on average, the cost for each delivery would be around $45 to $65 per month for every 10 employees.
Culligan's Water Service charged an average of $49 per month for every 10 people for their municipal water bottles and $59 per month for their distilled water.
In comparison, some smaller brands or third-party distributors such as Office Water Services will charge slightly more for the delivery, averaging out at $53 per month for every 10 people if you order municipal water bottles.
Bottled Water: Five-Gallon vs Three-Gallon Bottles
There's also the option of choosing to buy either three-gallon or five-gallon bottles. Of course, three-gallon jugs are less expensive than their 5-gallon counterparts, but that also means you'll get less water.
It really all comes down to how often you and your employees will be using the water system.
The three-gallon jugs are perfect for low or mediocre use, but for extreme uses or for when there are a lot of employees to deal with, The five-gallon bottles will be your best option.
Of course, you can't use three or five-gallon water bottles without also having a water cooler to hold and distribute the water. The water delivery companies will also charge to use this service as well.

Water Coolers
When you buy into a water company's services, they'll want you to use one of their coolers. You'll be charged to install the cooler and to have it leased (or you can also buy it), and your fee may also include maintenance coverage costs as well.
Like the water bottles, the price you pay for the coolers directly relates to the number of people you have working in your office space.
That being said, you can expect to be paying an average of $9 to $15 per month if you decide to rent the machine.
If you're going bottle-less, you will have somewhat different fees to worry about. Though you won't be needing to buy bottles, you will still have to pay a monthly fee to use the bottle-less water cooler.
On average, the water cooler will cost you anywhere from $30 to $50 per month per installed unit. This price is really based on how much water you plan to use as well as the model you're using from the company.
Most companies, such as Poland Spring, require you to get a quote before they can confirm how much to charge you for the service since they also have to factor in the cost of driving to your company and installing the equipment.
In any case, following the initial price, you'll be saving cash by reducing the number of water bottles your company uses.
No matter what options you looking for out of your water system, you can be sure that you'll be doing yourself – and your business – a huge favor by installing water coolers in the office. Do yourself a favor and buy one for your office today.
Make Sure the Price Is Always Right
We know how important it is that you get the best price on all of your company items while still having the quality you demand for your business. That's why we make sure to have all of your needs covered.
At Price It Here, you'll not only learn everything there is about water delivery prices, but you'll be able to find prices on coffee services, antivirus software, fleet tracking, Janitorial Services, and pretty much anything else you can think of.
Our blog is a great place to start if you want to be in the know about everything office related. We're constantly updating it to reflect the latest in business hardware, company software, and digital marketing services, to name a few.
If you still happen to have any questions, feel free to let us know all about them. Simply reach out to us and we'll be more than happy to answer any questions that you have for us. We look forward to hearing from you soon.

Compare Water Delivery Service Pricing
| | Water Delivery Service | Office Delivery | Bottless | Contact | Compare Prices |
| --- | --- | --- | --- | --- | --- |
| | Culligan | | | 1-888-730-5493 | |
| | Canteen | | | 1-800-357-0012 | |
| | Aramark | | | 1-855-273-3835 | |
| | Crystal Springs | | | 1-877-970-5431 | |
| | Quench | | | 1-844-876-4692 | |
| | Sparkletts | | | 1-855-532-9115 | |
| | Diamond Springs | | | 1-800-350-0525 | |
| | Arrowhead Water | | | 1-800-873-7775 | |
| | Highland Mountain | | | 1-800-870-5577 | |
| | Deer Park | | | 1-800-759-8590 | |
| | Nestle | | | 1-800-225-2270 | |
| | FIJI Water | | | 1-888-426-4602 | |
| | Poland Spring | | | 1-800-477-7464 | |
People That Viewed This Page Also Found These Pages Helpful:
Coffee Service
Office Cleaning Services
Ice Machines