How Much Do
Steel Storage Containers

Cost in 2023?



Calculate the Cost of Steel Shipping Containers (Updated October 15, 2023)
Purchasing new or used steel shipping containers (Conex boxes) in 2023 costs between $3,000 – $7,100. They can also be rented for as little as $125 a month. Obviously, your actual price point will be determined by the features you require in your steel storage container.
Cost to Rent Shipping Containers
The below chart explains the average monthly prices to rent steel storage containers:
| Conex Box Size | Avg. Cost to Rent |
| --- | --- |
| 10′ Steel Storage Container | $80-$110/Month |
| 16′ Steel Storage Container | $94-$122/Month |
| 20′ Steel Storage Container | $119-$148/Month |
| 30′ Steel Storage Container | $130-$157/Month |
| 40′ Steel Storage Container | $135-$161/Month |
| 53′ Steel Storage Container | $149-$185/Month |
Cost to Buy Shipping Containers
The next chart illustrates the national average cost of buying new versus used steel storage containers. Keeping in mind, the total cost will be driven by features in any add-ons that might be needed, plus your geographical location will have an impact on the final price..
| Shipping Container Size | Avg. Cost to Buy |
| --- | --- |
| 10′ Steel Storage Container | $1,200-$4,900 |
| 16′ Steel Storage Container | $1,600-$6,000 |
| 20′ Steel Storage Container | $1,900-$6,800 |
| 30′ Steel Storage Container | $1,600-$8,000 |
| 40′ Steel Storage Container | $3,600-$9,800 |
| 53′ Steel Storage Container | $4,700-$11,000 |
Find out the cost in your area:

Steel storage containers, often called Conex boxes, offer robust, secure, and multi-functional solutions in the U.S., being widely used not just for storage but also as repurposed offices and mobile workstations. Some manufacturers even sell them retrofitted for various purposes. Providing a cost-effective means to fulfill diverse on-site space needs, their affordability is notable, especially considering their strength and straightforward use.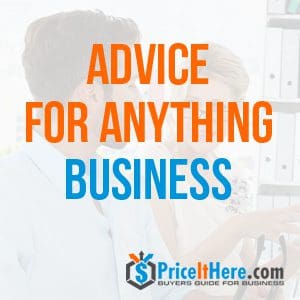 Used Shipping Container Cost
Shipping container cost is a hot topic, and it's not one that should be taken lightly. If you're in the process of considering whether or not to invest in shipping containers for your business, then there are some things to consider before making a decision. You will want to know how much money you'll need upfront as well as what kind of return you can expect on your investment. Shipping container cost varies depending on many factors including where the containers are coming from and where they will be shipped. Here, we discuss all types of costs associated with shipping containers so that when you're ready to make a purchase, you'll have an accurate idea about what it really costs.
Here are real examples of costs when buying a used shipping container so that you get the right machine at the best price point.
SHIPPING CARGO CONTAINER ON & OFF GRID CLAMPING – HUNTING UNIT
$29,498
40ft High Cube Used Shipping Container / One Trip Container
$6,200
10′ Used Office Container Door & Window
$2,800
Portable Shipping Container Office
$16,500
8′ Office Container Door & Window
$4,354
40′ High Cube Shipping Container / 40ft HC Cargo
$6,600
20′ Used Container office, fully furnished
$23,200
45 ft insulated container with cooling
$18,900
What really sets one shipping container company apart from the rest is the customization options that it offers. For instance, if you're using containers on a job site, the manufacturer may offer them special markings and bright paint to make the container as conspicuous as possible. This can help prevent accidents and collisions at night on the site. Special locks can be installed, and extra rustproofing and waterproofing can be added depending on the conditions you foresee the box being forced to withstand.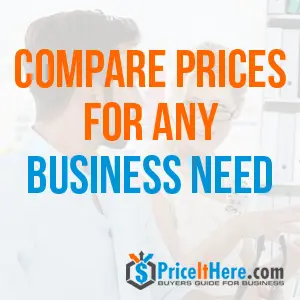 Keep in mind that all of these upgrades are likely to increase the cost of your box, so it's best to carefully evaluate what kinds of conditions your box will be subjected to before you order it. More advanced and expensive add-ons include things like refrigeration or heating for the unit.
In the shipping industry there are many things that can drive a higher price, and your best option is to be clear on the terms of cost while making sure you have enough space to properly store and ship your product.
Steel Storage Containers (Conex Box) Sample Costs
Below are a few examples of prices for Steel Shipping Containers which will give you an idea of how much you will pay for your purchase.
Used 20' Steel Containers average cost of $2,130 – $4004
Used 40' Storage Containers Cost around $3,155 – $6,100
Delivery Fee typical cost of $250
Rent Steel Storage Containers average cost of $131 / month – $256.
Find Steel Storage Containers Near You and Compare Up To Five Money Saving Quotes

A storage container can be an easy resolution to your headaches of saving space. When it comes to storage container prices, renting or buying are your two options.
Also known as a shipping container or portable storage unit, a storage container can be used for anything from equipment to furniture and more. More and more businesses find themselves needing another place for storage, especially for inventory.
It may seem simple, but there are a few things to consider when it comes to choosing the right container.
Pros and Cons of Renting vs Buying Steel Storage Containers
Purchasing steel storage containers comes with its own set of advantages and disadvantages compared to renting them:
Advantages of Purchasing:
Ownership: You have full control and flexibility over the container's use, modifications, and placement.
Long-term Cost-effectiveness: For long-term use, purchasing can be cheaper than continuous rental fees.
Customization: You can modify and customize the purchased container according to specific needs.
Disadvantages of Purchasing:
Upfront Cost: High initial costs compared to the lower monthly rental fees.
Maintenance: Ownership means being responsible for maintenance and repair costs.
Resale: Depreciation or challenges in reselling can be potential issues.
Advantages of Renting:
Low Initial Cost: No substantial initial investment is required.
Flexibility: Easier to switch to different size or type when needs change.
Maintenance: Often, the rental company handles maintenance and repairs.
Disadvantages of Renting:
Long-term Expense: Over extended periods, renting can become more expensive than purchasing.
Customization Limits: Typically, rented containers cannot be altered or customized.
Availability: Depending on the market, desired models may not always be available for rent.
Choosing between purchasing and renting largely hinges on factors like budget, intended duration of use, and specific use-case requirements.
COMPARE
Reliable Steel Storage Container Companies
Steel storage containers have become increasingly popular due to their durability, versatility, and portability. These containers come in a range of sizes and can be used for a variety of purposes, including storage, transportation, and even as portable offices or living spaces. In this article, we'll discuss some of the best steel storage container companies, their offerings, and what makes them stand out in the industry.
Sea Box:
Sea Box Inc. specializes in providing various types of shipping containers and related solutions. Renowned for developing and manufacturing containers that meet stringent specifications, Sea Box offers a variety of storage and transport options to accommodate diverse needs across multiple industries, such as military, government, and commercial sectors. The company has expertise in creating both standard and custom containerized solutions, innovatively addressing complex storage and transport challenges.
Their product range includes standard dry freight containers, refrigerated and insulated containers, and a myriad of specialized containers engineered to safely transport or store specific kinds of cargo. Beyond mere shipping solutions, Sea Box excels in designing and producing customizable containers that can be modified to serve as mobile offices, living spaces, laboratories, and more. The company's offerings reflect a blend of advanced engineering, quality materials, and meticulous manufacturing processes, ensuring durable and reliable products that can withstand various environments and handling conditions.
Advantages of Sea Box Shipping Containers:
Diverse and Customizable Solutions: From standard storage units to specialized configurations, Sea Box's portfolio exhibits a wide array of options, meeting specific storage and transport needs while allowing for creative customizations.
Quality and Durability: Leveraging premium materials and precision engineering, Sea Box containers boast robustness and longevity, ensuring the safe and secure handling of contents across different transit modalities and conditions.
COMPARE
Conexwest:
Conexwest, a well-regarded supplier of shipping containers, specializes in delivering versatile storage and shipping solutions to a diverse clientele, spanning across various industries. Their offerings include a broad spectrum of container types, such as standard, modified, new, and used shipping containers, which cater to numerous purposes including storage, transport, and specialized usages like office spaces and shops. Conexwest stands out for its focus on providing an extensive range of sizes and conditions, ensuring options that fit different budget and application needs.
Conexwest is not only a provider but also a modifier of containers, offering customization services that allow customers to adapt their units according to specific requirements. They provide modifications like adding doors, windows, insulation, and customized paint jobs. Serving a wide geographical area, the company prioritizes quick and efficient delivery, aiming to provide practical and immediate solutions to storage and transportation challenges.
Advantages of Conexwest Shipping Containers:
Extensive Customization: Conexwest stands out for its ability to modify containers according to customer-specific requirements, offering tailor-made solutions that align closely with varied use-cases.
Variety and Accessibility: Offering a wide array of container types, sizes, and conditions, the company ensures that customers have access to a broad selection, aptly serving varied needs and budgetary capacities.
COMPARE
Falcon Structures:
Falcon Structures is a prominent player in the shipping container industry, specializing in modifying shipping containers into functional and secure spaces. With a knack for engineering and innovation, the company takes conventional containers and repurposes them into various applications, such as offices, living spaces, storage units, and industrial facilities, among others. Falcon Structures particularly emphasizes creating modular container-based buildings and structures that offer flexibility, scalability, and portability to its customers.
Based in Texas, Falcon Structures caters to a broad spectrum of industries including construction, military, retail, and more. Their shipping container solutions are recognized for their durability, compliance with codes, and ability to meet specific customer demands with precision. By converging practicality with innovative design, Falcon Structures ensures that the re-purposed containers deliver not only in terms of function but also in sustainability and efficiency.
Advantages of Falcon Structures Shipping Containers:
Innovative Repurposing: Falcon Structures excels in transforming standard shipping containers into a multitude of functional spaces, exhibiting a blend of creativity and engineering prowess.
Modularity and Scalability: The company's solutions underscore the modularity and scalability of container structures, providing dynamic and adaptable spaces that can evolve alongside changing requirements and applications.
COMPARE
AZ Containers:
AZ Containers, based in Phoenix, Arizona, is recognized for providing shipping containers for rent and sale, serving diverse needs spanning from straightforward storage to elaborate modular constructions. Their offerings encompass a wide array of container types and sizes, ensuring varied options for both individual and business applications. They cater to multiple industries, including construction, retail, and event management, providing both standardized and custom container solutions.
Priding themselves on providing immediate, secure, and versatile space solutions, AZ Containers assists with various applications, such as temporary offices, secure storage units, and customized space. Their capacity to modify containers, ensuring they align with client-specific requirements, extends their usability beyond mere storage and transport to encompass tailored applications such as living and working spaces.
Advantages of AZ Containers Shipping Containers:
Versatility and Customization: AZ Containers delivers in offering a versatile range of solutions, providing options for storage, transportation, and custom-modified spaces crafted to meet unique client specifications.
Accessibility and Immediate Solutions: With a focus on providing quick and readily accessible space solutions, AZ Containers ensures that clients can swiftly secure the necessary storage or operational space with minimal delay and hassle.
COMPARE
Royal Wolf:
Royal Wolf, with over 25 years of experience, is a prominent supplier and modifier of shipping containers in the Australasia region. Their extensive catalog includes a wide range of products, encompassing not only standard shipping and storage containers but also innovatively modified units tailored for specific applications such as accommodation, retail spaces, and office units. Royal Wolf serves diverse markets, catering to both individual and corporate clients across various industries like construction, retail, and logistics.
With a commitment to quality and customer satisfaction, Royal Wolf provides not only a robust array of standard and specialized containers but also emphasizes delivering tailored solutions that precisely align with individual customer requirements. The company's significant presence across Australia and New Zealand, backed by a comprehensive logistics network, enables it to serve a wide clientele with efficiency and reliability.
Advantages of Royal Wolf Shipping Containers:
Innovative Modifications: Royal Wolf excels in producing creatively modified containers that serve specialized purposes, delivering bespoke solutions that extend beyond traditional storage and shipping applications.
Extensive Network: With numerous locations and a robust logistics network across Australasia, Royal Wolf offers widespread accessibility and prompt delivery, ensuring customers can readily access solutions as per their geographic and temporal needs.
COMPARE
What Determines Cost of Metal Shipping Containers
The cost of metal shipping containers is influenced by several factors:
Size and Type: Larger and specialized containers (e.g., refrigerated, open-top) typically cost more than standard models.
Condition: New containers are pricier than used ones, and the condition of used containers significantly affects pricing.
Material: Corrosion-resistant steel and other specialized materials may elevate cost.
Modifications: Customizations, like added doors, windows, or insulation, will increase the price.
Availability: Market demand and availability can affect pricing.
Delivery: Depending on distance and logistics, delivery costs vary.
Additional Features: Add-ons like lockboxes or shelving also impact the cost. Considering these factors will help understand and navigate the pricing landscape for metal shipping containers.
COMPARE QUOTES NOW
Steel Storage Containers Buyer's Guide
Steel storage containers, also recognized as conex boxes, are gaining popularity across multiple industries for their durable, secure, and versatile storage and transportation solutions. This guide will explore the key features, advantages, and purchasing considerations for these containers.
Industries That Use Steel Storage Containers:
Construction: Construction companies use steel storage containers for storing equipment, tools, and supplies on-site, as well as for temporary offices or shelters. The most common container size here is a 40-foot container.
Agriculture: Farmers and ranchers utilize these containers to store feed, equipment, and supplies.
Retail and Warehousing: Retailers and warehouses use conex boxes for additional inventory storage or as a secure space for high-value items. Various container sizes are used for retail based on the type of container needs and purpose.
Manufacturing: Manufacturers often use them for storing raw materials or finished products.
Oil and Gas: These containers are used for storing tools, equipment, and hazardous materials in the oil and gas industry.
Military and Government: Military and government agencies utilize these containers for transporting equipment and supplies, as well as setting up temporary bases or storage facilities.
Event Management: Event organizers use steel storage containers for storing equipment, setting up ticket booths, or creating pop-up shops.
Features to Consider When Purchasing Steel Storage Containers:
When purchasing steel storage containers, it's important to consider several key features to ensure that the container meets your needs and will last over time. Here are five important features to consider:
Size and Dimensions: Depending on what you intend to store or how you plan to use the container, size is crucial. Steel storage containers commonly come in standard sizes like 20-foot and 40-foot lengths, but there are other sizes available as well. Determine the space available for placing the container and the volume of items you'll be storing to choose the appropriate size.
Condition and Age: The condition of the container can significantly impact its durability and lifespan. New containers are typically in the best shape, but used containers can be much cheaper. If opting for a used container, be aware of its age and check for any signs of wear and tear, rust, dents, or other damages.
Weatherproofing: Ensure that the container is watertight and resistant to the elements, especially if it will be used outdoors. Good seals around doors and intact roof and walls are crucial. Some containers also come with additional insulation or are modified to be climate-controlled, which can be essential for specific storage needs.
Security Features: Depending on what you're storing, security might be a significant concern. Check for features like lockboxes (a steel box welded to the door to enclose a padlock), robust door handles, and the overall integrity of the doors and walls.
Modifications and Customization: Depending on the vendor and the intended use of the container, there might be options for customization. This can include installing windows, ventilation systems, shelving, or even electrical setups. If you have specific needs, inquire about the possibilities of customization or seek out a vendor that specializes in modified containers.
Beyond these features, you might also want to consider the container's portability, flooring type (wooden versus steel), and the vendor's reputation and warranty or guarantee offerings. Always make sure to inspect a container in person, especially if it's used, to assess its condition accurately.
7 Add-ons to Consider for Steel Storage Containers:
Insulation: Insulating your container can help regulate temperature, reduce condensation, and provide a more comfortable environment for storage or working spaces.
Electrical and lighting: Adding electrical outlets and lighting can make a container more functional for various applications, such as offices or workshops.
Windows and skylights: Adding windows or skylights can provide natural light and improve ventilation.
Shelving and storage systems: Installing shelves, racks, or other storage systems can help organize your container and make it more efficient for your specific needs.
Custom paint and branding: Personalize your container with custom paint or company branding to make it easily identifiable and visually appealing.
HVAC systems: Installing heating, ventilation, and air conditioning systems can create a comfortable environment for working or storing temperature-sensitive items.
Fire suppression systems: In industries where fire hazards are a concern, adding fire suppression systems can provide an added layer of protection.
Steel storage containers provide a sturdy and adaptable storage solution suitable for diverse needs in various industries. Selecting a container with the right features and customizations, based on specific requirements, ensures it meets your needs and delivers lasting value, serving effectively for storage, transportation, and innovative workspaces alike.
Popular Solutions:
New Shipping Containers
Used Container
40-ft Container
20 ft Container
High Cube Containers
COMPARE QUOTES NOW
People That Viewed This Page Also Found These Pages Helpful:
Construction Trailers
Steel Buildings