How Much Do
Credit Card Processors

Cost in 2023?

Credit card processing fees are typically charged on a percentage basis of 0.35% to 3.2% on every transaction, depending on whether or not the card was present at the point of purchase. On top of that, there is usually a monthly fee that may range as high as $35-$40 per month.
This guide will help you compare merchant services costs.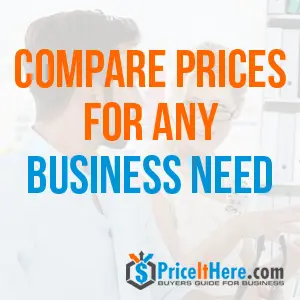 When choosing a service provider for your business, it's important to compare prices and features to ensure you get the best deal. When you compare credit card processor prices, the balance between price and features is just as important as other services.
What to Look for When Comparing Credit Card Processor Prices
One in four Americans doesn't carry cash with them on a regular basis. This means any business that wants successful sales needs to provide credit card processing for their customers.
The price for processing will differ based on the credit card processing provider. Each provider has different merchant fees to keep in mind. Before you dive into the fees, there are some basic terms to understand.

Merchant Services Terms to Know
There are many terms involved in credit card processing. To successfully compare your options, you will need to understand these terms.
Acquiring Bank
The acquiring bank is the bank that processes payments for the merchant. This bank will communicate with the merchant's primary bank and the customer's bank. The acquiring bank also communicates with the credit card networks to ensure payments are processed accurately.
Issuing Bank
The issuing bank is the bank that provides the customer's credit card account. This is the bank responsible for ensuring funds are available for the customer's purchase.
Card Present or Card Not Present
The terms card present and card not present involve the method used to capture the customer's credit card account info. Card present means the customer swipes the card to complete the purchase. Card not present means the account info is entered manually.
Interchange
The interchange is the fee charged by the credit card network. This fee is charged to the processing provider. The provider generally passes this fee on to the merchant using their services.
Basis Points
Basis points determine the fee for each credit card transaction. Providers charge a fee, anywhere up to 3% for each transaction. The basis points show what percentage is charged.
Discount Fee
The discount fee is the percentage charged to the merchant for services provided. This fee will depend on features offered plus other factors.
Authorization Fee
The authorization fee is charged each time the merchant's software communicates with the credit card network for authorization. This fee is charged directly from the credit card network.
Chargeback
A chargeback occurs when a customer disputes the charges to their credit card. The merchant has a chance to dispute this. If the chargeback sticks, the merchant is charged fees for the process.
There are other terms involved with the credit card process, but these are important for determining the price your business is charged.

How do Merchant Services Work?
Merchant services is another term for the services provided by a credit card processing provider. There is a lot that goes on behind the scenes when a credit card is processed. A relationship is built between the cardholder, merchant, card network, processing company, and banks involved.
The process begins with the cardholder. Once they use the merchant's processing software to purchase a product or service, the relationship begins.
The merchant's bank service (acquiring bank) receives the payment request and sends this on to the cardholder's bank.
The process is reviewed by the credit card network and approvals or denials are issued.
The approval or denial is sent back to the merchant's bank for the next step.
The merchant's bank sends this approval or denial back to the merchant for complete processing at the end of the day.
The merchant's software sends all approvals back to the bank at the end of the day and funds are deposited into the merchant's account.
The merchant's bank sends a payment request to the cardholder's bank for repayment.
This process sounds complicated, but the approvals and payments happen quickly. For each credit card processed, the processing provider charges a percentage of the sale.
Processing Features to Consider
Each credit card processing provider includes different features with its services. This is an important factor to consider when comparing credit card processing rates.
Industry Customization
Each business requires different processing options. If you process online payments, you need different options than someone that only does in-store purchases. The software used to track purchases and payments are also different for each business.
When deciding on merchant services, it's important to consider these situations. You want to look for a provider that includes features that will integrate with your other software options. Merchants that use programs like Quickbooks will want services that integrate well.
Another consideration with industry customization is international purchases. If your product or service is available to international customers, look for a provider that includes international processing services.
Platform Integration
Businesses often have more than one way to process payments. When choosing merchant services, make sure they offer integration with the different platforms you use.
If you offer online purchases, look for providers that offer plugins for eCommerce or website purchases. Pay attention to which platforms the provider lists in their integration options. Some providers will work well with Weebly or Wix but not with Shopify or other eCommerce options.
If you use a blogging option such as WordPress, look for available plugins for these programs. Do your research thoroughly before choosing.
For in-store processing, make sure the services work well with the hardware you have available. Keep in mind CRM programs also when choosing options.
Look at the card-present and card-not-present options. Remember that online purchases will require a card not present option to process the payment.
This integration also includes terminal options. Check out the terminals provided and the prices associated with them. Make sure any terminal purchases will work well with the other hardware and programs you have in place.

Low-Volume Versus High-Volume Processing
Each business differs in the number of sales each day. Some merchant services work better with high-volume processing and some work well with low-volume. Be realistic about your daily sales when deciding on a credit card processing provider.
If your business does low-volume sales, look for a provider that offers lower processing fees or pay-as-you-go options. Remember that your business is charged a fee for each payment processed, so you want to plan accordingly.
Security Options
Security is an important factor when dealing with people's financial information. Make sure you research each processing provider's security history so you pick a company that will keep your customer's information secure.
Your business security is another important factor. Check for fraud detection services with each platform to ensure you're not coming up against excessive charge-back fees for fraudulent purchases.
Understanding Merchant Fees
Merchant fees involved with a credit card processing provider will differ based on many factors. When choosing a provider, it's important to understand these factors and the effect they have on your business' options. When comparing prices, there are some questions you want to keep in mind.
What Fees are Involved?
There are some fees involved with any processing rates. These include authorization fees, discount fees, basis points, and chargeback fees. There are some factors that influence these fees.
The credit card network
Card present versus card not present
Your merchant category.
Card type (credit versus debit cards)
Each of these factors is considered when fees are processed. There are other fees to consider though.
Many processing providers require a monthly fee to keep your merchant services active. These fees can range from $5 to $40 per month depending on the services you access.
Monthly minimums can also affect your fees for processing services. Many providers require a monthly minimum on the fees paid for services. If you don't reach these monthly minimums, the provider will charge you for the difference.
Each provider requires these minimums based on different fees involved, so keep this in mind when comparing prices. Make sure providers that require minimums are upfront about the fees that will count towards your minimum requirements.
Watch out for inflated fees as well. Make sure you choose a merchant service with a good reputation. Some providers may trick businesses with hidden or inflated fees that raise prices considerably.
How Much Will the Necessary Equipment Cost?
Most merchant services provide the equipment needed to run credit cards with their system for an additional cost. This equipment is either rented or purchased for company use.
When determining the equipment cost, make sure to include the difference between rent and purchase prices. While renting may seem a cheaper option, this isn't always the case. Keep maintenance and other factors in mind when making this decision.
Equipment prices will also vary based on available features. It will cost you less in the long term if you choose equipment that will meet all your processing needs rather than opting for the cheapest option. The prices will range anywhere from $10 to over $600 depending on the options available.

What is the Contract and Cancellation or Termination Policy?
Most providers require a contract for the services they provide. Make sure you understand and keep up with the contract policy. Knowing your contract terms will help you renegotiate when it's time to renew a contract.
Some providers offer a pay-as-you-go option, but this option can increase monthly charges. Do your research on contracts and fees required. These fees also include the provider's cancellation policy.
Ideally, you'll find the perfect credit card processing provider for your business and not have to worry about terminating your service. Many things can happen though that might require you to cancel your service.
Make sure you understand the provider's cancellation policy before making a final decision. Some services allow a no penalty termination. Some require a penalty fee if you cancel your service before the contract is complete.
What Features are Offered?
Just because a provider is cheaper doesn't mean it's your best option. Keep in mind that more features will increase the price of the service provided. Compare the features offered to your business needs when planning your purchase.
Are you an online store, a brick-and-mortar, or both? These questions will affect whether you need online payment options or in-store.
Look for payment deposit options as well. What are the fees associated with depositing funds into your account? How often will finds get deposited?
Also, pay attention to security features. Do they offer any type of fraud insurance or security? Is the provider security compliant?
Understand the risk involved for your business in security breaches so you can choose the best option. Extra security measures may cost more but could save you money down the line.
What Customer Support and Reports Does the Merchant Service Provider Offer?
Setting up your credit card processing systems can prove tricky at first. You should check out the ease of set up as well as the customer support offered for getting started. Also, check the provider's availability for questions or maintenance issues.
Check on the credit card processing provider's transaction reporting policy as well. What information will they provide in their transaction reports? You want as much information as possible.
Look at how they break down their monthly fees so you know what you're spending money on each month. Also, make sure they provide full reports on the authorized purchases for each month.
Another consideration here is how the processing provider's transaction reports integrate with your financial software. Look for options that work with your current software so bookkeeping is easier.
Know how often you'll receive reports as well. Will you get daily or monthly reports? This will help you know how to track your payments and funds received for easier financial tracking.
Tips For Choosing a Credit Card Processing Solution
Do you need advice on credit card processing? We have some tips that can help you. Read this article for our credit card processing buyer's guide.
Cash is quickly become a thing of the past and buyers now expect to be able to make purchases by card.
Whether it is in-store, over the phone, or online, you could be missing out on valuable sales. It is all about convenience!
Fees and Charges
Businesses may avoid using card processing services because of any additional costs involved.
There are not only transaction costs but monthly fees and termination fees to consider.
Here are a few of the fees you may encounter:
Interchange Fees
Interchange fees are charged for every transaction. This means, every time a customer makes a purchase, you are charged a percentage of the sale.
This is could be fairly small and depends on the company you choose to go with. Be aware, as this fee might be as high as 5%.
Different payment types may incur different types of interchange fees. Online transactions may have higher fees as they are more of a security risk.
Some businesses may choose to pass these fees onto the customer while others absorb them at their original price.
Flat Rate
Some processing companies work a little differently. They will waive the interchange fees and replace them with a flat rate per transaction.
This often works well for big-ticket items!
For example, a 5% fee on a $5000 item is going to be much more than a $5 flat rate.
This is where you have to know what you are selling and the median price point.

Monthly Fees
Often companies will charge you a monthly gateway fee which is really just for providing the service.
This may cost you up to $30 a month, you should compare providers to get the best deal.
In addition, you may be charged a fee for receiving your statements in the mail. If you can, switch to a digital version to avoid this extra cost.
Some companies may even charge you a monthly minimum fee. Your transaction fee structure may have a lower limit owed per month.
This means, if you don't reach the minimum threshold you may have to pay a gap. If you are starting out, try to avoid this until you are bringing in a regular income.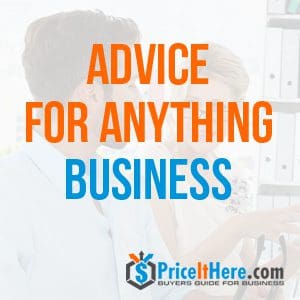 Application Fees and Early Termination Fees
You may have to pay a fee before beginning and ending the service. Get out your magnifying glass and read the fine print before signing up.
This will ensure you know whether they are hiding any of these sneaky fees.
What Do You Need It for?
Who are your customers and what do you need the card processing tool for?
The answer to these questions depends on your business model. Businesses with a larger turnover will have different needs than small start-ups.
You need to ask yourself:
How long have you been in business?
Are you an online business or bricks and mortar store…or both!?
Do you prefer a flat fee or a percentage-based fee?
What monetary value products or services do you sell?
Are you a not for profit business?
Are you a medical business?
Once you have established your card processing needs, you can start to research which company best suits your business.
Which Cards Do You Want to Accept?
Did you know not all card processing systems accept all payment types?
Some companies may require you to choose between Visa, Discover, MasterCard, and American Express. Or, they may charge you a higher rate for having them all.
Think about whether you want to accept payments by bank card, this might not be a problem online but your in-store customers may like this option.
If you do want to accept gift cards or e-cheques you need to take this into account before making your selection.

How Much Support Will You Need?
If you are technology savvy you may not need much assistance with the setup and maintenance of your card processing.
However, if you feel as though you will need assistance (now or in the future), look for a company that has good customer service.
Give them a phone call, write them an email, or contact them on social media. Are they quick to respond?
Do they have the answers listed on their website? As this is a financial agreement, you need to know who you are dealing with and be able to ask questions if necessary.
The actual setup should be straightforward, and the instructions clear and concise.
Credit Card Processing Sample Costs
Below are a few examples of prices for credit card processors which will give you an idea of how much you will pay for your purchase.
$85 to $210 Minimum Cost of EMV Upgrades
Interchange Plus Markup range is between 16% -0.26%
Per transaction fees cost about $0.11
Swiped Debit Card Rates average 2%
3.5% average for swiped credit cards
Choosing the Right Merchant Services for Your Business
While important for your business's success, comparing credit card processor prices is a time-consuming endeavor. There are many options available and many factors to consider.
If you're overwhelmed with the different options available there is an option to make the process easier. Contact us for a custom quote so you can find the right merchant services option for your business.
Find Credit Card Processors Near You and Compare Up To Five Money Saving Quotes

People That Viewed This Page Also Found These Pages Helpful: