How Much Do
ATM Machines

 Cost in 2023?





Calculate ATM Machines Costs
ATM machines cost between $2,700 and $17,000 depending on functionality and security, then carry the costs of replacing the receipt paper, cash replacements, electricity, and phone or data connections.
Once you have an idea of what style ATM you need, you can begin looking at ATM machine prices. To get started, here are some ballpark figures.
ATM pricing starts around $1,900 for used and refurbished base model machines
The average ATM purchase cost runs around $6,250
New wall-mounted machines can cost between $6,800 and $12,500 
The highest-end Automatic Teller Machines can cost up to $29,000

Cost For ATM Accessories
In addition to the machine, you should take into account the various accessories your machine may need when considering ATM costs. Common ATM accessories and services include:
Phone lines at $28 to $36 a month
Cash loading or replenishing services at $42 to $75 a month
Supplemental cash cassettes at $100 to $510 each (Average cost $200)
Receipt paper (cost varies)
Advertising toppers at $54 to $114 per machine

ATM Parts and Replacement Cost
Generally, ATMs do not require much maintenance. However, if your machine does need repairs, here are some average costs you might expect to see.
Locks –  $53 for standard or $320 to $400 for deluxe versions
Cash cassettes – average cost of $210 each
Cassette dispensers – $800 to $1000 each
Screens – $211 to $325 each
Mainboard – $654 to $720 each
Card readers – $279 to $425 each
Modem board – average cost of $135 each
Printer assembly – $600 to $706 each
Keypad –  $400 to $500 each
Power supply – $301 to $500 each
Wireless box – $279
As you can see, the answer to the question "how much is an ATM?" can vary widely depending on your needs and preferences.
ATM Features and Accessories
When looking at ATM costs and possibilities, it can be interesting to look at some of the machines' lesser-known features and up-and-coming options. This is particularly true when you consider all of the ways experts predict ATMs may be used in the near future.
Alternative Services
Currently, ATMs serve only a few primary purposes.
Cash withdrawals
Cash deposits
Checking account balances

Industry leaders, however, report that many models coming in the near future are expected to be able to handle additional tasks including:
Loan applications
Lottery ticket sales
Dispensing multiple currencies
Biometrics
Increasing the safety and security of ATMs is an industry priority. Already, manufacturers are experimenting with biometric scanners, facial recognition, and other high-tech security options.
Top ATM Brands and Models
There are several reputable brands that offer high-quality ATM machines for small businesses. Here are some of the best brands to consider:
Diebold Nixdorf: Diebold Nixdorf is a leading provider of ATM machines and has been in the industry for over 160 years. They offer a range of standalone and through-the-wall ATM machines with advanced features such as cash dispensing, check deposit, and bill payment.
NCR Corporation: NCR Corporation is a global leader in ATM technology and offers a wide range of ATM machines for small businesses. Their machines are known for their reliability, security, and ease of use.
Hyosung: Hyosung is a South Korean company that offers a range of ATM machines for small businesses. Their machines are known for their sleek design, advanced features, and high-security standards.
Triton Systems: Triton Systems is a leading manufacturer of ATM machines and offers a range of machines with advanced features such as cash dispensing, check deposits, and bill payments. They are known for their quality, reliability, and affordability.
GRG Banking: GRG Banking is a Chinese company that offers a range of ATM machines for small businesses. Their machines are known for their advanced features, high security, and affordability.
When choosing an ATM machine, be sure to consider the brand reputation, customer support, and the features offered. In addition, it's important to compare prices and read reviews from other small business owners to ensure that you are making the best investment for your business.

Start Shopping
If an ATM sounds right for you, don't want to get the hard numbers of what your specific ATM machine cost could look like.
Check out the best, customized pricing guide now and find what you need to start shopping today.
You can also lease a machine, with the leasing company charging a transaction fee from users. Most companies will program, deliver, install, and maintain your ATM free of charge for however long you choose to lease it while they collect the fees.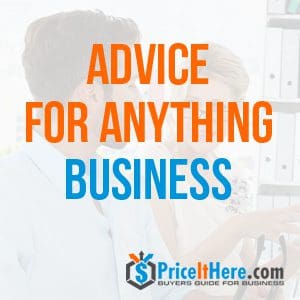 An Automated Teller Machine, or ATM, is a small terminal that makes it easy to deposit cash or checks, check your bank balance, and withdraw funds. ATMs are often faster and easier than going inside a bank to speak with a teller, and businesses can install on-site ATMs for employee and customer convenience.
Worldwide, there are more than 40 ATMs for every 100,000 adults. With the rise of digital currencies, there has been speculation that ATMs would become a thing of the past. However, industry trends are moving in the opposite direction.
ATMs continue to be in strong demand and are excellent economic drivers.
ATMs Remain Increasingly Popular
In 2008, there were just over 27 ATMs per 100,000 adults worldwide. Since then, the number has only continued to rise.
Experts claim that ATMs have not even begun to reach full market saturation. A 2019  survey showed that less than half of Americans believe the country has enough ATMs.
Both consumer and banking trends continue to drive ATMs' popularity. Improvements in ATM technology and functionality are also opening up new markets for machines.
Legal trends are supporting the need for cash machines as well. For example, New York City passed a law in January that requires all retailers to accept cash as payment for goods and services.

The Many Benefits of Using Cash
Even amidst ever-expanding mobile pay programs, an increasing number of consumers are rediscovering the benefits of using cash.
Financial experts attribute a wide range of benefits to using cash instead of plastic or digital currencies. What's more, consumers are listening and agreeing. Consistently using cash instead of other forms of the currency means:
Freedom from credit or debit card fees
Not paying interest on your purchases
Lower risk of identity theft
Simplified budgeting
More privacy around your purchases and purchasing behaviors
Still being able to pay when the credit card system is down, or the power is out
Saving vendors money
It has also been linked to:
Lower spending and better control of spending
Weight loss
Better math skills
Lower total debt
Less money stress
Increased savings
With so many benefits racking up, it's easy to see why cash won't be going away any time soon.
What Are the Benefits of Having an ATM on Your Property?
If those are the benefits to consumers, what are the benefits of having an ATM on your property as a business or site owner? Property owners consistently report numerous benefits, with increased traffic, increased sales, and reduced costs topping the list.
Increased Traffic
More than 40 percent of ATM users go to an ATM between 8 and 10 times every month. A single machine is used at least 300 times per month on average. High-performing machines get used up to 6400 times a month.
These transactions drive traffic to ATM sites. Consumers who prefer cash consistently visit businesses with ATMs instead of their competitors who do not have ATMs on site.

Increased Sales
Increased traffic drives increased sales. In most convenience stores, for example, ATM users consistently spend 20 to 25 percent more than customers who pay using other methods. This can lead to significant income gains for businesses with ATMs on their premises.
Reduced Costs and Errors
Banks are perhaps best positioned to save money by installing an ATM, but other businesses can see savings as well. This is because ATMs do more than simply spit out cash.
They can be used to check balances, make deposits, recycle cash, and complete other automated tasks. ATMs perform all of these functions without incurring any labor expenses. They also largely eliminate the possibility of human error.
Together, these factors can lead to businesses saving lots of money by installing an ATM.
More Safety for Employees
To some degree, cash handling is inherently dangerous. It brings with it the risk of fraud attempts, theft, and other crimes and violence. ATMs protect employees by taking over potentially dangerous cash-handling tasks.
In addition to creating a safer, happier workplace, this can also lead to financial benefits for employees through reduced insurance rates and other secondary bonuses.
Types of ATMs
Does it sound like buying an ATM might be right for you? If so, you're likely wondering, "how much does an ATM cost?" The honest answer is that it depends.
Which type of ATM machine you select will play a key role in its price.
Mounting Options
ATMs can be freestanding, countertop models, or built-in.
Freestanding ATMs are large units that generally require more than two square feet of floor space each. They are typical in retail outlets such as convenience stores, retail or restaurant franchises, and gas stations.
Countertop ATMs are much smaller. As their name suggests, they generally sit on counters in stores or stations with little or no floor space to spare.
Built-in ATM models are generally found at banks and other financial institutions. Set directly into a wall, they are among the most expensive models to buy. They are also often the most tamper- and theft-proof.

Connectivity Options
ATMs require some form of online connection. You can choose from dial-up, hard-wired, and wireless models.
Dial-up ATMs use old-fashioned dial-up internet modems to connect. They may be inexpensive, but they are less than ideal.
Hard-wired ATMs require a dedicated hard-wired phone line.
Wireless ATMs do not require a phone line or modem at all. They connect to your business' Wi-Fi and process transactions that way. They can be highly cost-effective for businesses already paying for good internet plans.

What to Look For In an Automatic Teller Machine:
Decide whether the machine will be inside or outside. Outside machines cost more because they are better protected against threats of theft and tampering, and are made to withstand the weather. Your ATM will also need to fit in an installation site with an outlet, and access to a phone line, or internet connection (some newer ATMs have WiFi).
Be aware that buying a machine could place the full costs and liabilities on your business, so you might want to look for free ATM placement programs. Also see if your ATM service dealer will provide cash resupply and receipt paper for free, and make sure they have an active customer support line.
More Buying Tips and Information: Be certain to fully understand all services such as sales, processing, lease, and rental options. Decide in advance where the machine will be located and then match up with the size of the product, including the height, width, and length.
Sources: Smithsonian History of ATM, Wikipedia – ATM
ATM Machine Sample Costs
Below are a few examples of price facts for ATM machines that will give you an idea of how much you will pay for your purchase.
Standard ATM machines are priced $1,300 up to $27,390.
A freestanding ATM costs between $3,700 to $8,350.
ATM machine mounted in a wall costs $6,500 to $11,500.
A used Automatic Teller Machine is very low priced at  $1,400.
A freestanding ATM machine with a full-color display, 1,000 note cassettes, and dial-up internet connection is priced between $2,800 to $4,590.
ATM machine mounted in a wall with 2,000 note cassettes and wireless Internet connection costs around $6,800 to $9,060.
The overall cost to purchase ATM machines averages between $2,100 to $4,330.
Other ATM Equipment and Accessory Costs:

Phone Line Connection ($25 to $36/month)
Cash Replenishing services ($45 to $66 per Refill)
Cash cassettes ($200 Each)
Related Industry Terms: Automatic teller machine, full service, ADA Compliant, delivery, lease, EMV, retail, merchants, bank, cash
ATM Buying Advice
Automatic Teller Machines (ATMs) have become a crucial component of modern businesses, especially for small businesses. They provide customers with easy access to cash, making it convenient for them to shop and carry out transactions. In addition, ATMs also generate revenue for businesses through surcharge fees. If you are looking to purchase an ATM machine for your small business, here are some important factors to consider.
Location: The first thing to consider is the location of the ATM. You want to place it in an area that is easily accessible to your customers and where there is heavy foot traffic. This will ensure maximum usage and generate more revenue for your business.
Type of ATM: There are two types of ATMs – standalone and through-the-wall. Standalone ATMs are freestanding machines that can be placed anywhere, while through-the-wall ATMs are installed into a wall or a cabinet. Consider the space you have available and the type of location you have when choosing between these two options.
Cost: The cost of an ATM machine can vary greatly depending on the type of machine and the features it offers. Be sure to research different ATM models and compare prices to find the most cost-effective option for your business. In addition to the cost of the machine, also consider the cost of installation and ongoing maintenance.
Features: ATMs come with a range of features, including cash dispensing, check deposit, and bill payment. Consider the features that are most important for your customers and ensure that the ATM you choose offers those features.
Security: Security is a crucial consideration when purchasing an ATM machine. Look for machines that come with security features such as encrypted keypads, surveillance cameras, and alarm systems.
Brand reputation: Consider the reputation of the manufacturer and the brand when purchasing an ATM machine. Look for a brand that has a good reputation in the industry and offers good customer support.
Service and support: Make sure you choose an ATM machine from a manufacturer that offers good customer service and support. This will ensure that you receive prompt assistance in case of any issues with your machine.
In conclusion, purchasing an ATM machine for your small business can be a great investment. By considering these important factors, you can find an ATM machine that meets your needs and helps to improve your customers' experience.
Get Matched up With the Right ATM Supplier

People That Viewed This Page Also Found These Pages Helpful: