How Much Do
Business Phone Systems

Cost in 2023?

A small company is looking at paying about $2,200 to $25,500 per year for a cloud-based phone system. A medium-sized – enterprise solution may pay anywhere from $14,500 to $40,500 per year.
What's the cost of a business phone system for your business? Compare 2023 cloud phone system prices for your office communications.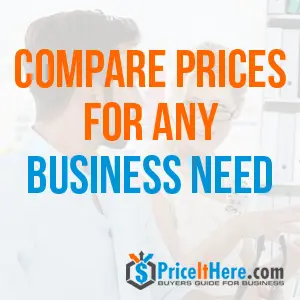 Cloud-based phone systems used to be exclusive to large businesses. As small and medium-sized businesses have learned the value of this technology though, many are making the switch.
When comparing phone systems, it's important to weigh the pros and cons of traditional vs. cloud-based systems. For instance, businesses have seen a reduction in fees with a cloud-based phone system. These systems reduce local costs by 40% and international costs by up to 90%.
Is the switch to a cloud phone system right for your business? Before making a switch, take some time to compare the price of business phone systems.
Cloud Phone Providers and Prices
PhonePower
Phone Power has the cheapest base plan option. For a one-year prepay plan, you can get a non-international plan for $8.33 per month. This plan includes:
Phone number transfer
Free second line
Unlimited calling to the U.S., Canada, and Puerto Rico
60 minutes per month of international calls free
e-fax
call waiting, holding, and transfer
conference calling
no set-up fee
There are about 45 features included in the basic plan. To get a no-contract plan, the price is $19.95 per month and includes the same features as the contract plan. For international plans, the price ranges from $20 to $50 depending on the number of countries included.

Phone.com
Phone.com provides a cheap pay-per-minute option for a basic plan. The base plan starts at $12.99 per month. The features included in this base price include:
A local or toll-free number.
Standard features including account management, call waiting, and voicemail to email.
Unlimited extensions.
300 monthly minutes.
5,000 SMS messages.
24/7 customer support.
There are about 40 standard features included in the base plan. To get some features such as call recording, video conference, hold music, or voicemail to text, a premium or unlimited plan is required. Premium plans can range from $20 to $60 depending on the extra services and features required.

Nextiva
While Phone.com provides a pay-per-minute plan, Nextiva's cheapest option is a basic unlimited plan. The basic plan starts at $19.95 per month. This plan includes:
Free local and toll-free number.
Voicemail to email or to text.
Virtual faxing
Hold music
Call monitoring
Unlimited extensions
Phone number transfer
Unlimited calling
Easy account management
For other features such as greetings, conference calls, and call recording, a premium plan is required. Nextiva does not require a set-up fee for any of the plans. Premium plans can range from $20 to $28 depending on the features your business requires.

Ring by Name
Ring by Name is another unlimited plan service provider. The cheapest option available is $24.95 per month. This plan includes:
Free local and toll-free numbers
Voicemail to email
Hold music
Call routing
Remote pick-up
Call waiting and screening
Unlimited calls to U.S. and Canada
Conference calling
24/7 support
Phone number transfer
No set-up fee
This plan also offers text-to-speech and other bonus features. For features such as efax or call recording, a premium plan is required.
Premium plans range from $35 to $45. There are other features available for an extra monthly fee.

RingCentral
Possibly the best option on the market today, RingCentral provides an unlimited plan starting at $19.99 per month. This plan is available for up to 10 users. Features for this basic plan include:
A toll-free number with up to 100 minutes for free.
Unlimited local calls.
Unlimited conference calls and video for up to four people.
Unlimited texting
Remote access
Mobile access
Voicemail to email
File sharing
24/7 customer support
For other features such as faxing, call monitoring, call reporting, and unlimited users a premium plan is required. Premium plans range from $25 to $50. Other features such as extra numbers and international calling are available for additional fees.

8×8 Cloud Service
8×8 provides an unlimited plan that includes 14 countries in the base plan. The base plan starts at $28. The features for the basic plan include:
Free phone number and extensions
Unlimited calls in the U.S. and 14 other countries
Conference calling and video for up to 100 participants
Texting
Faxing
Remote and mobile access
Call recording
Easy integration with CRMs.
Analytics tools
The countries included in the basic plan include U.S., Canada, UK, Puerto Rico, France, Germany, Australia, Italy, Switzerland, Spain, Sweden, Ireland, New Zealand, and the Netherlands.
For other features such as call recording, switchboard, chat, and advanced customer support you will have to purchase a premium plan. Premium plans range from $48 to $175. The premium plans include 33 other countries for unlimited calling.

What is a Cloud-Based Phone System?
You've probably heard the term Voice over IP (VoIP) before. This basically means making phone calls over the internet rather than over phone lines. Cloud-based phone systems use VoIP technology to provide your phone service.
Cloud-based phone systems have existed since the 90s, but the technology and features have changed drastically over time. Now companies are not required to keep hardware on-site to run their VoIP systems, making it easier for more companies to gain access to the technology.
The cloud-based phone system provides greater security and less maintenance because the system is hosted outside of your business with server redundancy. The cloud phone system provides more flexibility and ease of use for your employees.
The up-front cost is more expensive, as VoIP friendly hardware is required. You can make up this investment over the long-term though with lower monthly costs and fees for needed features.

The Benefits of a Cloud Phone System
A cloud-based phone system has several benefits over traditional business phone plans. These benefits include:
Many special features are included in the monthly cost.
The cloud-based system can grow with your business.
Reduced long-distance and international costs.
Allows for remote access.
Increased security.
No software maintenance.
Easy set-up.
Most cloud-based phone systems include features such as an auto-attendant, call monitoring and recording, speed dial, call transfer, conference calling, call return and other useful services in the base fee. Some features require additional fees, but you only have to purchase what you need.
A cloud phone system allows you to start with a basic plan and add new features as your business grows. This means the system can grow with your business without requiring a whole new system.
A cloud-based phone system also gives you flexibility. With options to access your business system from anywhere, including your cell phone, you can work from anywhere. Cloud-based systems make it easier to hire remote workers which can cut down on overhead costs.
The cloud-based business phone system also gives your business increased security. The plan is hosted on outside servers so you don't have to worry about hackers. There is also built-in redundancy so if one server goes down you still have access to your system.

Many cloud phone providers also offer 24/7 support so you can get help whenever you need it. They also provide easy set-up so you can get your system running quickly.
Cloud Phone System Prices – What to Look For
When comparing cloud phone system prices, it's important to look at several factors.
Minimum costs
Minutes provided
Set-up and service fees
Local, long-distance, and international rates
Cancellation fees
Price of the required hardware
Carrier and line fees
Each service provider will have different base rates, and these will include different features. When picking a cloud phone system, keep your business needs in mind when comparing the prices and features. While some systems have higher monthly fees, these usually include more base features.
Basic Features
Most cloud-based systems will provide some basic features and support in their base monthly fees. When comparing systems, make sure your basic plan includes a toll-free number.
Some other basic features to look for include:
Call monitoring and recording
Call transfer
Conference calling
Speed dial
Call blocking
Call return
Find me- to transfer to another line if the call goes unanswered
The monthly fees for systems with basic features range from $22-$35. Providers that offer 24/7 support may cost more than other providers.
Remember that costs are also based on the number of lines required for your business. Make sure you pay attention to the maximum number of users for each plan before making your purchase.

Other Features to Consider in an Office Phone System
Some other cloud-based phone system features may or may not come with the basic plans. Before making your purchase decision, consider what features are required for your business.
If your business hires remote workers or sends employees out regularly, you might consider a plan that includes remote calling. While most providers include this, there may be fees based on minimum calls or other factors.
CONFERENCE CALLING
Another thing to consider is conference calls. While most plans will have conference calls, there are limits on the number of people able to participate in a conference call.
You will also want to consider integration with other programs such as CRMs or workflow apps. Make sure you ask questions about compatibility with other systems used in your office before purchasing a plan.
Also, keep contract requirements in mind. While some service providers do not require a contract, many will require a one-year contract for service. Ask about contracts and cancellation fees before purchasing your cloud-based phone system.
PAY AS YOU GO
If you have a business with less than 20 employees you may want to consider some of the pay-as-you-go options. While this may limit some of the features provided, most of these plans have options to upgrade later as needed.
If you have contacts outside of the U.S. and Canada, you'll want to consider international plan pricing. While some basic plans include other countries, most will require a premium plan or an additional fee for international calls.
Base Monthly Fee Comparison
There are numerous options for cloud-based phone systems available. It's impossible to compare every option, but we can compare the most popular and reputable service providers. Starting from the cheapest to the most expensive basic plans, let's take a look at what each offers.
These prices are based on small businesses with less than 100 employees generally. For companies with more employees, prices will differ.
Comparing Business Phones is About More than Price
Remember, you get what you pay for. While it's tempting to choose the cheapest option, choosing the wrong plan for your business needs may cost you more in the long-term.
When choosing a plan consider both your current and future business needs. Pick a plan that can grow with your company plans and growth. Take the time to consider the needs of a growing company.
FEATURES
You may also want to consider features that can help your business grow. Features such as click-to-call can help reach potential customers you might not otherwise reach. While this feature is included in some plans, it's not included in all of them.
Also, consider ease of use and access for employees. Features such as mobile access or software download for remote access are important for businesses with remote or traveling employees.
When choosing a cloud-based phone system don't just compare the prices of different providers. Make sure you also compare the prices of the different plan options and how those plans fit in with your company.
Choosing the Best Phone Services for Your Business
If you're pricing business phone systems, you may also want to look into some of the other service options to help automate and grow your business. Services such as answering services, time-tracking, or payroll processes are great options to help you make the day-to-day business easier. Even if all you need is a cloud-based phone system, you may need help figuring out which system is right for you.
If the idea of pricing phone systems seems daunting to you, let us help you compare your options. We have done the hard work. Our buyer's guides have all the comparison information you need for a one-stop shopping process.
If you're ready to compare your options to find the best cloud-based phone system for your business, contact us for an easy quote process. By providing us with some basic information about your business needs, we can help you find a plan that will work.

Office Phone Sample Costs
Below are a few examples of price facts for Business Phone Systems which will give you an idea of how much you will pay for your purchase. Features of small business phone systems are designed to help business owners and their employees work smarter and faster.
PBX telephone systems support offices with an excess of 40 employees and are priced at $757 to $1,150 per user.
A key system (for offices with under 50 employees) shows which lines are in use and offers many telecom features costing between $250 to $1,175 per employee.
KSU-less phone systems for 3-10 employees cost $86 to $275 per employee.
Having a reliable and efficient business phone system is becoming increasingly important for businesses of all sizes. Let's explore the different types of systems available, discuss their features, and provide tips on how to select the best system for your business needs. Additionally, we'll provide advice on how to make sure that your system works optimally and can help you keep in touch with your customers and staff.
The Ultimate Guide to Selecting the Right Business Phone System for Your Needs
In today's digital age, having a reliable and efficient business phone system is more important than ever before. As the world of communication evolves, so too do the systems available to businesses of all sizes. Whether you run a small business or an enterprise-level organization, there are many options to choose from when selecting a phone system.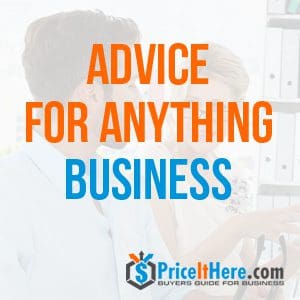 To make sure you choose the system that best fits your business needs, it's important to understand the different types of systems available and their associated features. Here, we will discuss the various phone system options and offer tips on selecting the right one for your company.
Types of Business Phone Systems
When selecting the best business phone system for your needs, it's important to understand the various types of systems available. These include:
• VoIP (Voice over Internet Protocol) – This type of system utilizes the internet instead of traditional phone lines. It is typically more cost-effective, can be easily scaled up as needed, and allows for flexibility in communication.
• PBX (Private Branch Exchange) – This is a private telephone network that is connected to the public switched telephone network. It allows for multiple lines and extensions and can be installed on-premises or hosted by a provider.
• Virtual PBX – This type of system operates in much the same way as a PBX, but it is hosted by a third-party provider rather than being installed on-premises. It provides the same features and flexibility as a PBX with the added benefit of low start-up costs.
• Cloud Phone System – This type of phone system utilizes cloud technology in order to provide businesses with an all-in-one communications solution. It is typically more cost-effective than other systems and can be easily scaled up as needed.
Tips for Selecting the Right Business Phone System
When selecting the best business phone system for your needs, there are a few key factors to consider:
• Cost – Consider how much the system will cost to set up and maintain, as well as any additional features or services that may be needed.
• Scalability – Make sure you choose a phone system that can easily scale up as your business grows.
• Features – Consider the various features offered by each system, such as call forwarding, voicemail, and auto-attendant.
• Reliability – Select a phone system that is reliable and secure, with 24/7 customer service and technical support.
Making Sure Your System Works Optimally
Once you've selected the right phone system for your business needs, it's important to make sure it is functioning properly. Here are a few tips to ensure that your system operates optimally:
• Test Your System – Make sure you test out all the features of your phone system before launching it. This will help you identify any issues and make sure everything is working as intended.
• Stay Up-to-Date – Keep your phone system up-to-date with the latest software and hardware updates. This will ensure that your system remains secure and reliable.
• Monitor Usage – Regularly monitor usage in order to identify any potential problems or areas for improvement.
• Use Voicemail – Utilize voicemail services to ensure that important calls are answered in a timely manner.
By understanding the different types of phone systems available and following these tips, you can ensure that you select the best system for your business needs. With the right system in place, you'll be able to take advantage of advanced features and enjoy reliable communication with your customers.
Find Business Phone Systems Near You and Compare Up To Five Money Saving Quotes

People That Viewed This Page Also Found These Pages Helpful:
Hosted PBX Systems
IVR Solutions
VoIP Phone Systems