How Much Does IVR Software

Cost in 2023?
What is Interactive Voice Response (IVR) Software and How Much Do They Cost?
The cost of IVR depends on how many lines your business wishes to open to customers and if you prefer an in-house or hosted IVR. One in-house line will cost around $1,600; one hosted line is much cheaper at $810 per line. Calculate your cost here:
Large corporations can spend tens of thousands to equip their business. Price is also affected by integration requirements, the need for text-to-speech,  and functionality such as surveys, order processing, or literature fulfillment.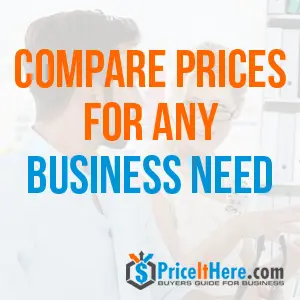 Front-end customer service has become easier thanks to interactive voice response (IVR) systems. Interactive voice response systems are a telephone technology that allows customers to enjoy the benefits of technologically-assisted self-service or to reach a live operator for more complex questions, all in real-time and at the push of a button.
What to Look For In an Interactive Voice Response System:
Your interactive voice response system should find the right mix of effective and easy customer service with your business's budget. IVRs that feature professionally recorded greetings, nuanced service options, and other enhancements can be more expensive but worthwhile in some markets, while more affordable and streamlined services are more than sufficient for many businesses.
Test out your service before signing up, and make sure your experience isn't a frustrating one. See what options your interactive voice response system has when it comes to forwarding calls to live-answered phones or voicemail services, and keep this capability in line with customer expectations.
Finally, make sure your vendor provides frequent and flexible technical service options and system upgrades.
Other Features to Consider: ANI (automatic number identification) CTI (Computer Telephony Integration), Autodialer, Case & Contact Management, Call Recording, Real-Time Reporting, PBX (Private Branch Exchange), Toll-Free Number Provisioning, Call Conferencing.
IVR System Sample Costs
Below are a few examples of prices for Interactive Voice Response Software which will give you an idea of how much you will pay for your purchase.
Small Business IVR Software average starting cost of $1,030 to $1,499 per line
Four Line in-house IVR System typically cost $5,890 to $7,009 For Small Businesses
4 Lined Hosted IVR System typically cost for $752 to $906 per line
IVR technology can help reduce call center costs, improve customer experience, and streamline business processes. The article should discuss the benefits of using IVR software, its features, potential applications, and how it can be customized to fit specific needs.
COMPARE IVR QUOTES
Automating Business Processes with IVR Software Solutions
Interactive Voice Response (IVR) software is a powerful tool for customer service operations. By leveraging automated voice recognition technology, businesses can interact with customers in an efficient and cost-effective manner. IVR solutions can streamline business processes and help organizations achieve greater productivity.
Using IVR software, businesses can quickly provide information to customers, as well as collect details from them. By allowing customers to interact with the system in their own time, IVR solutions can reduce the need for live call agents, thus reducing overall call center costs and improving customer satisfaction. Furthermore, since most IVR systems are highly customizable, organizations can adjust the features to best suit their needs.
Benefits of IVR Solutions
IVR solutions offer many advantages to businesses. Here are some of the features and benefits that can be achieved through the use of an IVR system:
Automation – Customers no longer need to wait on hold for a customer service representative. With automated prompts, customers can quickly get the information they need at any time.
Cost Savings – By automating customer service operations, businesses can reduce their call center costs and increase their productivity.
Improved Customer Experience – With automated voice recognition technology, customers can get the help they need in a more efficient manner. Furthermore, IVR systems can be used to provide personalized experiences for customers.
Flexibility – IVR solutions can be customized to fit the specific needs of an organization. From creating custom prompts and messages to setting up personal profiles for each customer, businesses can tailor their IVR system to best meet their requirements.
Potential Applications of IVR Solutions
IVR solutions are used in a variety of industries for different purposes. Here are some potential applications for IVR software:
Banking – Banks can use IVR solutions to offer automated services such as balance inquires, account transfers, and deposits.
Healthcare – Healthcare organizations can use IVR solutions to provide patients with information about their health insurance plans, appointment availability, and medication information.
Retail – Retailers can use IVR solutions to provide customers with automated shopping assistance and product recommendations.
Government – Government agencies can use IVR solutions to provide citizens with information on government services, licenses, and permits.
Conclusion
IVR software is a cost-effective and efficient way for businesses to interact with customers. With its customizable features, organizations can tailor their IVR system to best meet their needs. Automating customer service operations with an IVR solution is a great way to improve customer experience, reduce call center costs, and streamline business processes.
By leveraging the power of automated voice recognition technology, businesses can reap the many benefits of IVR solutions.
Get Matched up With IVR Software Providers With Up To Five Money Saving Quotes
COMPARE IVR QUOTES
People That Viewed This Page Also Found These Pages Helpful:
Business Phone Systems
Hosted PBX Systems
VoIP Phone Systems