Compare
Commercial Copier Prices

– Calculate The Cost of Office Copiers in 2023

The average office copier machine costs $1,700 with higher-grade commercial copiers reaching $15,900 – $43,000 depending on printing speed, quality, and advanced features like stapling, scanning, and faxing options.  Start Here:
About Commercial Copy Machines and How Much They Cost:
A really good home copy machine might cost $225.00 or more; standard commercial copy machines range between $3,900 – $18,000 depending on your needs. Many businesses choose to rent or lease their machine, typically for periods of between three and five years. Rental and lease rates are set based on your expected copying needs, so be sure to determine your current workload before you sign a deal.

Office Copier Sample Costs
Below are a few examples of price facts for office copy machines which will give you an idea of how much you will pay for your purchase.
$14,100 average cost for new copier printing up to 55 ppm.
$36,200 cost for heavy volume copiers requiring large work-loads.
Copier leases can cost between $199 to $980 a month.
Used office copiers cost an average of $6,000.
Low-volume copy machines can be leased for as little as $89/month.
A copy machine makes copies of an original document via one of two methods: digital scanning or analog photography. The primary difference between a home copy machine and a business copy machine is printing volume, typically measured as maximum pages per month. Commercial copy machines range from 8,000 copies per month on the low end to 40,000+ on the high end.

What to Look For In an Office Copy Machine:
Whether it's your first time buying a copier for the office or looking to replace your old one, here's your ultimate guide on commercial copier prices.
You've grown attached to your old office copier, and it's been in your company for a long time. Sadly, good things must come to an end – and your copier is on its last leg.
Of course, you were worried about this happening, and for good reason. Office copiers are one of the most important pieces of equipment in your company space – and they're also one of the most expensive.
The thing is, you can't afford to go for long without a copier (things have to keep moving in the business, after all). However, you've taken a look at the company budget and you don't think you can afford to get a new copier.
That's where you're wrong. Contrary to popular belief, commercial copier prices are better than ever before, and with the amazing technological advancements made to copiers, you'll feel like you got yourself a steal of a deal.
So where exactly should you start looking for great copiers at a good price? Don't worry – we've got you covered.
All About Commercial Copier Prices 
We'll tell you all about how to pick the best office copier for the price and for the job that you need. Keep reading to learn more.
First Things First: What to Look for in Your Copier
Back when copiers were first made they were made to carry out one simplistic job: copying. Now, copiers have become so complex that just one copier has the power to carry out multiple processes at once.
With such a wide span of options to choose from, it's really hard to know where to start. The best way to begin filtering out what you need is to ask yourself some important questions about your copier and how you'll use it.

What Do You Want Out of Your Office Copy Machine?
These days, copiers can do so much more for you than just copy. It's up to you to determine how much you want out of your copier when it comes to the workload you need to be carried out.
You can find a copier that can also work as a printer, a scanner, a sorter, a fax machine, and many other office duties. While this may sound like a really good thing to have, you also have to keep the price in mind.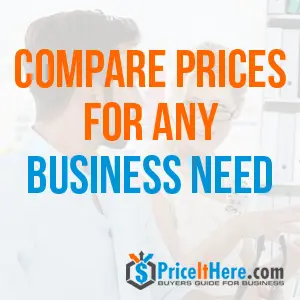 Getting a copier that can carry out all of these tasks will not be cheap. Often enough, such copiers can run into thousands of dollars, and if your budget can't handle the cost, you're better off looking for something else.
In many cases, your office may already have much of the extra technology anyway.
If you already own a printer or a fax machine, and you don't need to worry about replacing them anytime soon, then there's no need to get a copier that has all of those unnecessary features.
Also, remember to factor in the speed you require from your equipment. Though all current copiers are much faster than those of past years, it goes without saying that the more money you place on a copier, the faster it can process.
If your company doesn't need a fast copier to get things done, then there's nothing wrong with getting a slower copier at a more affordable cost.
However, if you know you're going to need one that can keep up the high speed you need, then you're better off investing in a higher-priced copier instead.
How Big Is Your Office Space?
The size of your work-space can help determine not only the physical dimensions of your copier but also how much and how fast you need it to process its jobs.
Your company can only offer so much space for a copier to fit. Many of the more complex copiers have a wide girth, and if your office space is small you'll have a very hard time fitting it into the room and moving around the space comfortably.
If this is the case, your best choice is to go with a smaller copier. The good side to this is you won't take up much room at all; however, keep in mind that a copier this size can only do very limited tasks.
On the other hand, if your company has the room to house a larger copier, by all means, do so. Just make sure that your budget can handle the copier before buying.

How Many Employees Will Be Using the Copier?
You wouldn't think that the number of employees would really have an effect on the price of the copier, but the use also plays a big role in your buying decisions.
Of course, if you have a large number of people in the workplace, there will be times when many people will need to use the equipment at once.
When this is the case the copier will need to be fast to complete the employees' tasks so that they can get back to working on other things. A slower copier will only slow down their overall workflow.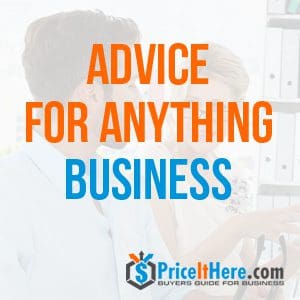 The number of workers also matters when it comes to the connectivity of the copier. New copiers have the ability to connect with the technology in the workspaces of your employees.
This is a handy feature that allows workers to use the printer option (a printer comes with every scanner regardless of price) to send files from their workspace directly to the copier machine.
Many affordable printers can carry out this ability, but they can only sync with around 5 to 10 computers at once. The more expensive copiers can sync with upwards of 20 or even 30 computers.
While this isn't a necessary thing to have in the office, it could certainly come in handy and make things move faster in the company's work space.
If your company has a large number of employers working in the office, you will most likely need to have multiple copiers.
If your business is growing (or if you simply need to replace more than one copier) consider how buying multiple copiers can affect the company budget.

How Commercial Copier Price Factors In
Now that you know what questions to ask yourself when looking for a copier, you need to know the cost of copy machines so that you'll know what to expect before you buy.
We're going to break down the list into 3 categories – economical, mid-tier, and high-end – as well as give you some examples of which companies sell the products.
Economical Copiers
Economical copiers are the least expensive of the three categories.
That doesn't mean that they're poor quality, of course; it simply means that you'll go without features such as a large array of copier abilities such as an integrated fax machine or scanner, as well as it being slower to copy your files.
Often enough, you can find an economical copier in consumer venues such as Walmart and Target that sell their copiers for an average price of $60 to $126 dollars.
That being said, these copiers are designed for simple consumer tasks and are most likely not going to be good enough for your more demanding business needs.
There are, however, specific vendors that create printers under their company name. One of the best makers of economical copiers would have to be Epson.
Epson is a company well-known for giving their buyers quality economical copiers for the best price. They offer many all-in-one printers (printers that can also copy and even scan in some cases) on their website for businesses at a great price.
Their copiers start out as low as $80 dollars, with the average price range being around $200 to $300. They're also constantly having deals on all of their equipment, so it's definitely worth checking them out.
Another great line to check out would be Canon's imageCLASS series. Canon has always been an impressive name in the printer business, and their laser technology makes them no exception when it comes to copiers.
Canon's technology runs between $230 and $600 dollars, and their imageCLASS series is wireless, making it a great mix of affordability and craftsmanship.
If you work in a small company or one that isn't demanding on their copiers, you should definitely give these companies a go.

Mid-Tier Copiers
If your company is able to afford a mid-tier copier, you're in luck – you're open to a wider range of copiers to choose from.
With mid-tier copiers, you get access to extra perks such as flash drive insertion and faxing. You may also have the option of buying a copier that can print images off for both physical uses (such as wallpapers) and for the screen as well.
The ability to copy images to a screen gives your company a huge advantage over the competition because you can use those scanned images to advertise online on your site, so it's definitely worth your time and money to get one.
One of the best places to find a mid-tier copier would have to be Kyocera. This company offers a copier series simply called "Multifunctional" and it does exactly that, offering multiple functions along with its copier.
You can buy a copy machine that can print images in either black and white or in color depending on your own company's needs, but you can also choose to have a printer, scanner, fax machine, or all of these, depending on what you buy.
Another well-known brand of copying and printing machines is Xerox, specifically their WorkCentre 6027. Xerox offers all-in-one printers, but with extra perks such as two-sided printing and built-in WiFi that would help your business.

High-End Copiers
When it comes to high-end copiers, you're asking for the best of the best – and that's exactly what you'll get.
High-end copiers will give you everything you want out of a copier: You'll be able to do all of the things mentioned earlier, such as copying, scanning, faxing, printing, emailing, flash drive interaction, and WiFi connection.
But there's more of course. You'll also get the added benefit of super-fast printing (we're talking a hundred or more copies per minute) the most durable equipment, and the most up-to-date security.
High-end copiers can also hold much more ink and paper than the other classes, so you won't have to refill anything for a long time.
One of the best copiers to go for would be the HP Laserjet 9000 MFP. This copier has the ability to print out 50 pages per minute without slowing down and offers all of the necessary functions you need to get the job done fast.
The Kodak Ngenuity 9150 is another high-end copier that's more than equipped to handle anything you throw at it. It can print 150 copies per minute in both monochrome and color, so you'll never worry about getting the job done right.
No matter which copier you choose, you'll know that you've picked the one that's right for the job you need to be done – and at the end of the day, that's all that matters.
Office Copiers – Essential For  Business
Commercial copiers are essential for any modern business. They offer fast, efficient document production and copying with features such as scanning and faxing which can help businesses become more organized and productive. With the ability to connect multiple devices to a single device, commercial copiers allow streamlined operations in any office environment. Commercial copiers also come with a range of customizable options, such as document feeders and finishing functions, ensuring that any business can select the model best suited to their needs.
7 Must-Have Features in a Commercial Copier
There are dozens and dozens of features you can purchase with a commercial copier, but we think the seven or absolute must-haves:
1. High-volume printing capabilities: It is important to choose a commercial copier that can handle multiple documents and high-volume print jobs without slowing down
2. Network connectivity: Many offices require the ability to connect multiple devices to one copier, which requires a copier with built-in networking capabilities
3. Quality image scanning: An effective commercial copier must have high-quality image scanning capabilities so that documents are accurately scanned and legible
4. Document feeder: Choose a copier with an automatic document feeder to ensure efficient document processing
5. Duplex printing: Duplex printing is essential for saving paper as it allows you to print on both sides of the paper
6. Finishing capabilities: Some commercial copiers have a range of finishing options, such as stapling and collating, which can assist with document organization
7. Security features: Look for security measures such as access codes and encryption to keep confidential documents safe from unauthorized users.
Commercial copiers are an essential piece of equipment for any modern business. With a range of features and options available, it is important to choose the right copier to suit your office needs. The seven must-have features outlined above help you find the perfect commercial copier to meet your document production and copying needs.
What You Need to Know Before Buying a Commercial Copier
Buying a commercial copier is a major investment, so it's critical to consider the following before making your decision:
1. Budget – How much money do you have available for purchasing and maintaining the copier? Make sure you factor in any additional features or accessories that may be needed.
2. Space – Consider the size of the copier you need and make sure it will fit in the space you have available.
3. Features – Different models offer different features, so decide which functions are must-haves for your particular needs.
4. Usage – How often do you plan to use the copier? Look for a model that can handle your estimated usage without needing too many repairs or maintenance.
5. Maintenance – Make sure you understand the service contract and any warranties that come with the copier before making a purchase.
6. Service Provider – Research companies that provide repair and maintenance services for commercial copiers so you can feel confident about getting timely help if needed.
Taking the time to consider these points before buying a commercial copier will save you time and money in the long run. With careful research, you can make an informed decision that best suits your needs.
Find Office Copiers Near You and Compare Up To Five Money Saving Quotes
Enter your information just once

Get Quotes From The Best Priced 'Quality' Office Copier Providers Within 1-Day

Compare Prices. Decide.

Article Resources:
https://www.lifewire.com/epsons-workforce-wf-2760-all-in-one-printer-4066958
https://www.pcmag.com/review/351401/canon-imageclass-d1550
https://www.cnet.com/products/hp-laserjet-9000l-mfp-multifunction-printer-b-w-series/specs/