Debt Collection Agency

: Costs, Benefits, and Best Companies
Depending on the age of the debt the cost of debt collection can range from 10% to 95%. Here's what you need to know to calculate your cost for a debt collection service:
If your business needs an affordable debt recovery solution, the guide will help you ask the right questions.
Introduction
Debt collection agencies are essential for businesses struggling with the recovery of overdue payments from clients. In this article, we explore the costs and benefits of hiring a debt collection agency, and provide a list of the top companies in the industry to consider.
Costs of Hiring a Debt Collection Agency
The cost of hiring a debt collection agency can vary depending on several factors, including the type of debt, the age of the debt, and the agency's fee structure. Generally, there are three types of fee structures:
Contingency-based fees
Flat fee
Hourly rates
Contingency-Based Fees
Contingency-based fees are the most common fee structure. In this arrangement, the agency only charges a percentage of the collected amount. The percentage typically ranges from 20% to 50%, depending on the complexity and age of the debt.
Flat Fee
A flat fee structure entails a fixed amount charged per account or per collection attempt. This option is usually more cost-effective for businesses with a large volume of small-value debts, as it allows for better control over the expenses.
Hourly Rates
Hourly rates are less common, but some agencies may charge a fixed hourly rate for their services. This approach can be more suitable for businesses with a limited number of high-value debts, ensuring a focused effort on the specific accounts.
Benefits of Hiring a Debt Collection Agency
Hiring a debt collection agency can provide several benefits for businesses, including:
Increased cash flow: Recovering overdue payments can significantly improve a company's cash flow and financial stability.
Time savings: Outsourcing the collection process allows businesses to focus on their core operations and frees up resources.
Legal protection: Debt collection agencies are knowledgeable about federal and state regulations, ensuring that the collection process complies with the law.
Higher success rate: Professional collection agencies typically have a higher success rate in recovering debts due to their expertise and established collection strategies.
Improved customer relationships: By hiring a professional agency, businesses can maintain a positive relationship with clients, as the agency handles the delicate process of debt recovery.
Best Debt Collection Agencies
Here are some of the top debt collection agencies to consider for your business:
ABC-Amega Inc.ABC-Amega is a global debt collection agency with over 90 years of experience. They specialize in commercial debt recovery and offer a wide range of services, including first-party outsourcing, third-party collections, and credit management consulting.
Transworld Systems Inc. (TSI)TSI is one of the largest debt collection agencies in the United States. They cater to a variety of industries, such as healthcare, education, and financial services. TSI offers flexible pricing options and is known for their innovative technology solutions.
Prestige Services, Inc. (PSI)Prestige Services is a commercial debt collection agency with over 20 years of experience. They offer contingency-based and flat fee pricing options and provide clients with an online portal to monitor the progress of their accounts.
Atradius CollectionsAtradius Collections is an international debt collection agency with a global network of offices. They specialize in B2B debt recovery and offer services such as amicable collections, legal collections, and invoice checking.
Rocket ReceivablesRocket Receivables is a debt collection agency that focuses on small and medium-sized businesses. They offer a two-stage collection process, with flat fee pricing for early-stage collections and contingency-based fees for later-stage collections.
Additional Considerations When Choosing a Debt Collection Agency
While costs, benefits, and the reputation of the agency are crucial factors to consider, there are other aspects that businesses should take into account when selecting a debt collection agency:
Industry expertise: It is essential to choose an agency with experience in your specific industry, as they will have a better understanding of the unique challenges and regulations that your business faces.
Customized approach: Each debt situation is different, so it is vital to select an agency that can tailor its collection strategies to your specific needs and requirements.
Communication and reporting: A good debt collection agency should provide regular updates on the progress of collections, as well as offer an online platform for clients to track and monitor their accounts.
Reputation and ethical practices: The debt collection agency you choose will represent your business when interacting with your clients. Therefore, it is essential to ensure that the agency maintains a professional and ethical approach in their dealings.
Success rate: Investigate the agency's success rate in recovering debts, as this can be a good indicator of their effectiveness and efficiency.
Alternatives to Debt Collection Agencies
While debt collection agencies can be highly effective, businesses may also consider other options for managing overdue payments:
In-house collections: Some companies choose to handle debt collection internally, assigning dedicated staff members to manage the process. This approach can be cost-effective for businesses with limited overdue accounts, but may require additional resources and training.
Debt settlement: Debt settlement involves negotiating with the debtor to accept a reduced payment as a settlement for the outstanding debt. This option can be helpful when the debtor is experiencing financial difficulties and is unable to pay the full amount.
Factoring: Factoring involves selling outstanding invoices to a third-party company at a discounted rate. This can provide immediate cash flow, but businesses will typically receive less than the full value of the invoices.
Legal action: As a last resort, businesses may choose to pursue legal action against the debtor. This process can be lengthy and expensive, so it is typically reserved for high-value debts or when other collection methods have failed.
Other Debt Collection Companies to Watch
Debt collection is a touchy subject. Watch out for the way an agency treats your debtors. It reflects on your reputation as well as theirs.
FEDChex Recovery
This large provider of payroll processing, check cashing and other personal credit services also has a credit collections service. They are well known for their consumer debt collection.
FEDChex Recovery is a recognized leader in providing Debt Collection, Depository, and Treasury solutions for businesses. They maintain their commitment to supporting clients' requirements by delivering cost-effective ethical reliable high-quality services of strategic value while sustaining a challenging rewarding environment with employees as the greatest asset.
Credit Management Company
A company with a longstanding service reputation. Since 1966, Credit Management Company has performed collections for government, healthcare, education, and commercial sectors.
Credit Management Company is a renowned company that specializes in providing accounts receivable and collection management programs to clients throughout different industries. Their services have been utilized by companies like healthcare providers, government organizations, or educational institutions who want their help optimizing their bottom line through cost savings on outsourced operations where necessary.
COMPARE QUOTES
Recovery Solutions Group
This collection agency only collects commercial debts. It boasts a national attorney and private investigator network. Recover Solutions Group collects debts in the U.S. and internationally.
They offer personalized quotes to help you narrow down the cost of debt collection based on your circumstances.
The RSG team has a unique approach to the recovery of receivables. No matter what type you're dealing with, they can offer an effective and cost-efficient solution that will exceed your expectations when it comes to collection efforts. They provide 1st party Account Receivable Management as well as 3rd Party services for those who want their money more quickly than ever before – all without sacrificing quality or customer satisfaction in any way at all.
COMPARE QUOTES
Transworld Systems
This credit rating giant provides services including collections, loans, billing, and analytics. This is one of the largest contingency fee-based collection agencies in the US. They handle commercial and personal debt.
Transworld Systems' experience in providing outsourcing solutions for over ten years has led them to become the largest technology provider of complete-suite of services. TSI provides account receivable management, customer relationship management, business process outsourcing, and debt collections as well as loan servicing capabilities with premier analytics that differentiate themselves from other companies through their unmatched attention towards regulatory compliance worldwide – all on a global scale.
COMPARE QUOTES
Global Executive Solutions
For more than thirty years, Global Executive Solutions offers online credit reports, letter services ad legal services to commercial, consumer, and government accounts.  They offer flat-fee and contingency-based services.
Top talent is getting smarter, better educated, and more confident. With baby boomers retiring at an accelerating pace there are significant shortages of candidates for all levels of employment – even as companies have to consider creative new ways to surface them.
Global Executive Solutions practice leaders have years of experience in the industries they now serve. They bring their knowledge, contacts, and sensitivity for marketplace issues that they need as specialists without an equal elsewhere on this project team dedicated entirely to finding qualified talent available within your designated industry or niche market.
COMPARE QUOTES
Prestige Services Inc.
The U.S. based Prestige Services Inc. collects commercial debt. It has a 20-year business history and an experienced, professional staff. It provides professional skip-tracing and investigation to locate debtors.
The team at Prestige Services Inc. is committed to getting your debt off the books. They start fighting immediately, with letters sent both through email and regular mail if necessary. If you owe money to an individual debtor then they will also receive a knock on their door soon after we send out inquiries about who's owed what – so make sure it matches.
COMPARE QUOTES
Revenue Assurance Partners
This company provides first and third-party debt collection, customized to your needs. They allow you to outsource some or all internal collection processes.  It can provide audits, reports, legal referrals, and other collection services.
Revenue Assurance Partners is the number one commercial debt recovery company. They have 50 years of experience and provide RAPDIRECT, their online system for clients to view their accounts receivable information instantly as well as document imaging services that will help you get back all the money owed from your customers.
Revenue Assurance Partners works with you to develop a plan of action that will allow your company the best chance at getting paid what is owed. Whether it be through negotiation or litigation, they have experience in both areas and can help get the job done quickly so there's not as much time invested in this side hustle! They work with you to develop a plan of action that will allow your company the best chance at getting paid what is owed.
COMPARE QUOTES
Rocket Receivables
Rocket Receivables specializes in small and mid-sized businesses. It offers fixed-fee pricing for some services. More advanced service is priced by contingency.
For debts more than 120 days delinquent, Rocket Receivable employees more assertive collection tactics. Recovery of these funds is split evenly between you and the collection agency.
Rocket Receivables offers a two-stage system to make collection easier, with less hassle for you. Their mission is to make sure that their clients are able to get back on their feet and focus once again on what's important: customers. They are committed not just to helping them identify the problem but also providing solutions so we can boost your cash flow as well propel revenue forward at higher rates than ever before.
COMPARE QUOTES
VeriCore
An international powerhouse, this agency focuses on international commercial debt recovery, credit reporting, and safely moving funds from one country to another.  It has the ability to report companies to the U.S. Embassy and the Commerce and Trade Division of the U.S. Government.
COMPARE QUOTES
With estimated holiday shopping, Americans' credit card debt can only increase. The estimate for 2018 is by 5%, a mere $600 million or so in extra debt. How much of that is going to haunt American consumers as overdue bills?
71 million adults in the U.S. have a debt in collections today. This number is slightly lower than just a few years ago, but it still means 1 in 3 Americans can't pay their bills. How much does overdue or unpaid debt cost your business?
Is the cost of debt collection more or less than your business losses from bad debt? Read on to learn more.
Most small companies lack the personnel to have a fully-functioning credit department and customer collections unit. It does not make sense to dedicate a large part of your staff time to collect relatively small amounts. Especially since these small amounts tend to come from a fraction of your customers.
This does not keep you from making some effort. A small investment in an automated invoicing system and mailing monthly bills makes collections much easier. Have your sales representatives place gentle reminder calls to companies with overdue bills while they are calling on the clients.
Steps to Collecting From Delinquent Accounts
Sometimes it doesn't matter if your customer is a personal friend or a member of the family. You have a right and a business obligation to see that you get paid for products or services rendered.  Be strategic in your approach to these situations.
Take Out the Emotion
After you've given your time and effort to a customer and then they stall payment, you might be upset. No one can blame you. They just committed theft of some precious hours of your labor that you can never get back.
It's vitally important for you to breathe deeply and count to ten before you speak. Maintain a calm demeanor. The more emotion that leaks in, the less likely it is that you'll collect on the debt in full.
If your customer feels it is personal, you have lost control over the narrative. They can rage right along with you and choose not to cooperate. Your anger or lack of it has a strong impact.
A pleasant and polite attitude is much more likely to be met with the same.
Assert Your Rights
You don't need any professional training in accounts receivable or debt collection. However, a little education about your rights and legal options will keep you from making expensive mistakes.
Blindly fumbling through the process is no way to ensure success. For your protection, you need to understand the actions that are permitted and the ones that are prohibited. For example, it is completely legal to hold certain individuals accountable for some kinds of business debt.
Did you know that you can properly begin debt collection the minute you fulfill your contracted exchange? While there's no free central online registry of bankruptcies, you can go through steps to find someone's legal address and tax returns to speed things up.
Document, Document, Document
Nothing is more important than documentation in debt collection.  Every time you talk to a customer on the phone, record the phone call, and take notes. Copy every piece of correspondence and send it with delivery confirmation.
Archive email correspondence and keep the message threads. Do the same with texts. Keep a diary or contact log of calls and visits you make to the customer – whether at work or home.
Be Persistent But Not a Pest
Harassment is against the law. You are limited in the time and place you may make contact. Harassing a customer who already knows about their debt to you is ineffective and can backfire.
Making frequent contact plays an important role in debt collection. However, there are rules about how frequently you can check in with a debtor. Harassment is calling your customer every morning at 8:00 am for two months straight.
A judge would look much more favorably at a persistent and polite call every few days to a week. Calls can include giving options to begin repayment.
Settle for Less If You Can't Get It All
Pretend you have a customer who owes you a large amount and is more than 6 months past due. You already went through the polite stages of debt collection and are now in the purely frustrating stage. You are pretty sure that they are just going to wait you out and walk away.
Before you write this debt off completely, consider negotiating a settlement for less than you are owed, but more than nothing. For some debtors, this is a viable solution.
Delinquent accounts receivable are a stress-related headache to you, but they have severe anxiety power over the people who owe you. If you come to them and say you're willing to take a portion of the debt off to avoid involving the courts, they may eager to settle.
COMPARE QUOTES
When to Hire a Collection Agency
Do you have plenty of overdue accounts receivables? Are you spending too many of your limited payroll hours on chasing debt instead of servicing good customers?  It's probably worth your time to use a dedicated professional.
A collection agency's only job is to recover debts.
Not only does this save your time and keep you out of legal trouble, but it is also likely to be more effective than your efforts alone. There are specific laws that govern debt collection. Do you have a specialist in your office?
The Fair Debt Collection Practices Act (FDCPA) governs how debts may be collected. Collection agencies specialize in the complications of FDCPA regulation.
Fees to Avoid (or at Least Question)
In addition to the contingency fee for service, there is the flat-fee model. In this case, you will pay a flat fee of $10-$15 per account, regardless of the type of service required or the results. Avoid paying fees without demanding results.
Some collection agencies also purchase debt outright. They pay you a fraction of what is owed and then they turn their resources on collecting the debt for themselves. For very hard to collect debts, this may be the answer, but it can damage your reputation if the new owner of the debt is aggressive or indiscreet.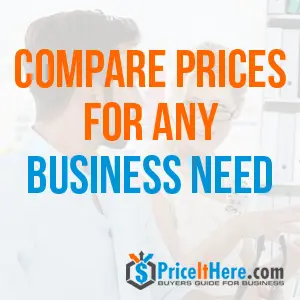 Strategies for Getting the Most Out of Your Debt Collection Agency
Here are some very helpful strategies that will allow you to get the most out of a debt collection agency:
1. Implement a clear communication plan: Establish an open line of communication between the debt collection agency and your business so that both parties are on the same page when it comes to collecting accounts receivable.
2. Set deadlines for collection efforts: Account holders should be given reasonable amounts of time to pay their debts before they're sent to collections.
3. Establish an effective payment system: Make sure that your payment system is as efficient and user-friendly as possible. This will help to ensure that accounts are properly paid in a timely manner and there are no unnecessary delays or frustrations for customers.
4. Monitor account activity: The debt collection agency should provide regular updates on the progress of accounts and any new developments that may affect the collection efforts.
5. Utilize technology: With today's technology, there are a variety of ways to improve your debt collection process. From automated payment processing to sophisticated analytics and reporting, these tools can help you maximize your returns while minimizing costs.
By working with an experienced debt collection agency, businesses can take advantage of their specialized knowledge and resources to ensure that they receive the highest possible return rate on outstanding debts. This can help to improve cash flow, reduce bad debt write-offs and ultimately increase profits.
Expert Tips for Choosing the Right Debt Collection Agency
When selecting a debt collection agency, it's important to choose one that is reputable and well-respected in the industry. Here are some tips for selecting the right agency:
1. Check their credentials: Make sure that the debt collection agency has proper licensing and certifications to operate legally in your state or country.
2. Ensure they are compliant with industry regulations: Make sure that the agency is familiar with and compliant with all applicable rules, regulations, and laws relating to debt collection.
3. Ask for references: Speak with people who have previously worked with the agency to get a better idea of how successful their services were.
4. Compare rates and terms: Compare the rates and terms of different agencies to find one that is the most cost-effective.
By taking the time to research debt collection agencies and select one that best fits your business needs, you can ensure that you're maximizing your financial recovery with minimal risk. With the right debt collection agency on your side, businesses can benefit from timely payments and an improved bottom line.
How to Save Money on Debt Collection Services
Debt collection services can be expensive, especially for small businesses and individuals who are struggling to recover debts. Fortunately, there are several ways to save money on debt collection services. In this article, we will explore some effective tips to help you reduce your debt collection costs and save money.
Know your rights
Before you hire a debt collection service, it's essential to understand your rights as a debtor. The Fair Debt Collection Practices Act (FDCPA) outlines several rules and regulations that debt collectors must follow. These include restrictions on the time and frequency of contact, requirements for written notification, and prohibitions against harassment and deceptive practices. Knowing your rights will help you protect yourself from unethical debt collection practices and avoid unnecessary costs.
Try to negotiate with your debtor
Before you consider hiring a debt collection service, try to negotiate with your debtor directly. It's often possible to work out a payment plan or settlement that is mutually agreeable. This approach can save you a significant amount of money on debt collection fees and legal costs.
Choose the right debt collection service
When choosing a debt collection service, be sure to shop around and compare prices. Look for a company that offers transparent pricing, with no hidden fees or charges. Avoid companies that require upfront payments or make unrealistic promises about debt recovery rates.
Be proactive
One of the best ways to save money on debt collection services is to be proactive. Don't wait until a debt is past due to start the collection process. Instead, establish clear payment terms and procedures upfront, and follow up with reminders and notifications as necessary. This approach can help you avoid costly legal action and collection fees.
Consider alternative debt collection methods
There are several alternative debt collection methods that can be more cost-effective than traditional debt collection services. For example, you could use a debt collection app or software that automates the collection process and reduces the need for human intervention. You could also consider selling your debt to a debt buyer, who will take on the responsibility of collecting the debt in exchange for a percentage of the recovered funds.
In conclusion, saving money on debt collection services requires a proactive approach and careful consideration of your options. By knowing your rights, negotiating directly with debtors, choosing the right service provider, being proactive, and exploring alternative collection methods, you can significantly reduce your debt collection costs and recover more of your outstanding debts.
Find Debt Collection Companies Near You and Compare Up To Three Money Saving Quotes
COMPARE QUOTES
People That Viewed This Page Also Found These Pages Helpful:
Business Cash Advance
Small Business Loans
Commercial Mortgage Loans
Invoice Factoring