How Much Do
Letter Folding Machines

Cost in 2023?

What are Letter Folding Machines and What do They Cost?

In 2023 a quality letter folding machine can cost anywhere from $150 (standard letter folder) to $3800 for heavy commercial letting folding solutions. Calculate your actual cost here:






When companies have to work with large quantities of mail, the time and cost of having letters folded by hand quickly escalates. With a letter folding machine, you can largely automate the process. When you load the paper into the machine, it automatically folds the documents, creating sharp, uniform folds that are perfect for stuffing into envelopes. You can also get machines that are capable of folding other types of documents as well, including promotional brochures or newsletters.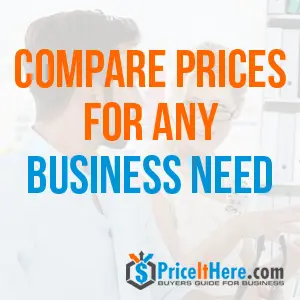 The price depends on several factors, including the speed, capacity, and extra features the machine may have. Ultimately though, the machines will all serve the same basic functions. They take letters or other documents and fold them according to your specifications
What to Look for In a Letter Folder
Speed is certainly one of the primary factors you should look at when evaluating prospective letter folding machines. First, you need to examine your needs and decide how many documents you will need to be folded, and how quickly you need the task completed. Certain models are capable of doing very high volumes at high speeds; however, these high-capacity machines are typically more expensive. If your folding needs aren't that high, you can save some money by opting for a slightly slower model.
Another thing to look for is a model that is versatile. Certain machines can accommodate more sizes of paper and have more options. Different machines will have a different number of pre-programmed folding templates, and having more of these increases your flexibility. Even if you don't need the options at the outset, having the ability to utilize the machine for different folding tasks is a good investment in your future.
COMPARE LETTER FOLDING MACHINE COSTS
Added features are also worth looking for, as some of these can further automate your internal office processes. One of the best is the option to have the machine stuff your envelopes as well. Some higher-end machines can fold the paper and also insert that paper into an envelope, taking you from raw materials to a finished product that is ready to pop in the mail.
Finally, you should always check the warranty on the machine that you're buying. These machines typically are only bought by people who plan on putting them through a lot of use, so you want to make sure and purchase from a company that backs up their product with a rock-solid warranty in case something goes wrong down the road.
Top letter folding brands include Formax, Martin Yale, MBM, Techko, and Sparco.
Letter Folders Sample Costs
Below are a few examples of prices for Letter Folding Machines which will give you an idea of how much you will pay for your purchase.
$260 average cost of Standard Manual Feed Letter Folders
$970 – $2,500 average Friction-Feed Folding Machines
Air-Feed Folders usually sell between $4,800 to $10,500
$14,500 Cost For Baum 714XA AutoFold
$6,575 Cost For MBM 1500 S Paper Folder
Intelli-Zone Paper Folding Machine $$310
Martin Yale 150X CV-7 costs $799
How to Choose the Best Letter Folding Machine For Your Needs
When it comes to letter folding machines, there are many different types available on the market. Choosing the right one for your business needs can make all the difference in how quickly and efficiently you are able to fold letters. Here are some of the factors you should consider when deciding which machine is best for your business:
1. Speed: Depending on your business's needs, you may want to opt for a letter folding machine that is faster. How quickly the machine can fold each sheet of paper will be important when deciding which one to buy. Some machines are able to fold hundreds of sheets of paper in just a few minutes, while others take significantly longer.
2. Volume: Some letter folding machines are only capable of folding a certain number of sheets at a time, while others can handle high volumes of paper. If you need to frequently fold large amounts of mail, it is important to look for one that can handle higher volumes.
3. Types of Folds: Different types of letter folding machines are capable of folding different types of folds. This includes standard, tri-fold, zigzag, and more. Knowing which type of fold you need before purchasing a machine can help ensure you find the one that is most suitable for your needs.
4. Features: Some letter folding machines may have additional features such as auto-feeders, jam detectors, and more. Depending on how much you are willing to spend, you may want to consider looking for one with more features.
5. Cost: Letter folding machines can range from relatively inexpensive models to expensive ones. Consider your budget before making a purchase to ensure you get the most bang for your buck.
By considering these factors, you can easily find the best letter folding machine for your business needs. With the right machine, you can save time and money while ensuring each letter is neatly folded and professional looking. This will help make your mail more presentable to recipients and give them a good impression of your business. So don't delay – get the perfect letter-folding machine for your business today!
Find Letter Folding Machines Near You and Compare Up To Five Money Saving Quotes
COMPARE LETTER FOLDING MACHINE COSTS
People That Viewed This Page Also Found These Pages Helpful:
Postage Meters
Addressing Equipment & Software