Compare
Corporate Event Planning Services

– BUYERS GUIDE

How Much Does Event Planning Cost and What to Look For:
Hiring someone to plan a corporate event could cost anywhere from $770 to over $25,000. The cost is driven by the size of the event, the city you're hosting it in, and the services offered by the planner.

Here's what you need to know:
The single biggest factor that affects price will certainly be the size of the event. Whether the planner charges by the hour or as a percentage of the total budget of the event, small affairs will always be on the affordable end of the spectrum, while multi-million dollar conferences will often need corporate event planning that runs into the six figures.
TYPES OF CORPORATE EVENTS
First, you should look for a corporate event planning service that specializes in the types of events you're hoping to host. "Event planning" is not a one-size-fits-all business, and there are firms that specialize in meetings, others in workshops, and others still that specialize in large, multi-national conferences. Finding a company with experience that fits most closely with your planned events will offer the best results.
The tools that corporate event planning services make available to their clients also range widely. There are some companies that have software for estimating and tracking costs, and additional tools for surveying and polling guests, all of which may be useful for certain types of events.
HANDS ON SERVICE
It is also very important to find a corporate event planning service that offers a hands-on service. This should include a series of consultations and meetings leading up to the event. It is also critical that the company has a presence in the form of the primary planner or a planning team on the ground on the day of the event to ensure that everything runs smoothly.
What You Can Expect to Pay for Your Corporate Event Planning
The two primary ways that event planners assess their fees are by the hour, or as a percentage of the total budget for a given event. Hourly rates start as low as $40, and go as high as $250 or more. If you're working with a larger corporate event-planning firm, they will likely charge based on a percentage of your total budget. Typically, the fee will fall in the 15-20 percent range. If working with this kind of firm while planning a large conference, it is not uncommon to see the event planning fee stretch into a six-figure range.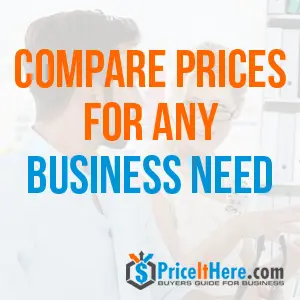 There are many reasons to hire professional event planners if you're planning an office party. Event planners help you to properly coordinate all the details of large-scale corporate events like weddings and fundraising. Event planners can also put together incredible parties on tight schedules faster than an individual and a small group of people because of the resources at their disposal. An experienced party planner will perfectly your vision of the corporate event to life.
Event planners enjoy planning parties and special events, but they also know it's a lot of work that involves coordination with multiple suppliers and vendors. Fortunately, they also work with vendors on events all the time so you benefit from their vast resources. Event planning companies provide great services for general party planning, corporate event planning, and wedding planning.
Corporate Event Planning Service Sample Costs
Below are a few examples of prices for Event Planning Services which will give you an idea of how much you will pay for your purchase.
16% of Event spend an average rate for Planning
$10,000 typical minimum event size
$20,000 – $50,000 average cost for Corporate Events
Event planning is a crucial part of any successful event, from large corporate meetings to intimate family gatherings. It involves analyzing the needs of the event, creating a budget, finding vendors, and arranging for catering, decorations, and other necessary details. With experienced professionals handling the task for you, you can be sure that your event will be planned to perfection and run smoothly. Explore the advantages of opting for professional event planning services and how they can help make your next gathering unforgettable!

Stress-Free Events with Expert Event Planners: How They Can Transform Your Gatherings
Professional event planners take the stress out of organizing a successful event. They are experienced in the particulars of managing large gatherings, from creating a budget and finding vendors to setting up catering and decorations that reflect your theme. With their help, you can be sure that everything will come together as planned.
Cost-Effective Solutions: How Event Planners Help You Save Money
Event planners understand the importance of staying within budget, and with their help you can do more with less. They will negotiate contracts with vendors to get the best rates for what you need and advise on where costs should be cut for maximum savings. In addition, they are familiar with all of the latest trends in event planning and know how to make the most of your budget.
Peace of Mind: How Event Planners Keep Your Gatherings Running Smoothly
Organizing an event is complex, and it's easy for small details to be overlooked. Professional planners are experienced at handling the multitude of tasks necessary for a successful event, from managing RSVPs to making sure that everything runs according to plan. They can also provide guidance on any technical problems or last-minute changes that may arise, so you can be sure that your event will run smoothly.
Smarter Decisions: How Event Planners Help You Make the Most of Your Gatherings
Event planners are experts at what they do and can provide invaluable advice on everything from choosing the right vendors to selecting décor that fits your theme. They are familiar with all of the latest trends in event planning and know how to make the most out of any budget, so you can be sure that you're making smart decisions for your gathering.
The Benefits Go Beyond Planning: How Event Planners Help Create Memories
Hiring a professional event planner can make all the difference in how successful your gathering is. Not only will they help you avoid common pitfalls and maximize your resources, but they can also create an atmosphere that will be remembered by everyone who attends. From stunning table settings to mouthwatering catering, experienced event planners know how to make your event unforgettable.
In conclusion, event planning services can provide invaluable assistance in making your next gathering a success. Not only will they help you stay within budget and manage the details of organizing the event, but they can also create an atmosphere that is both stylish and memorable. Whether you're hosting a large corporate meeting or an intimate family gathering, enlisting the help of a professional event planner can make your gathering one that will be remembered. And that's something worth celebrating!
Find Corporate Event Planners Near You and Compare Up To Five Money Saving Quotes

People That Viewed This Page Also Found These Pages Helpful:
Coffee Service
Water Delivery
Office Cleaning Services
Ice Machines
Floor Cleaning Machines