Compare
Contact Management Software Prices

– BUYERS GUIDE

The cost of contact management software runs around $45 – $105 per user with discounts for five users or more. Other price variables will be on-premise systems or cloud-based deployment options.

What is Contact Management Software and How Much Does it Cost? 
In past years, businesses kept all their contacts in a Rolodex. Rolodexes represented genuine innovation back in the 50s. Court battles were fought over ownership of contact information in Rolodexes.
Businesses were growing with numerous demands to keep track of leads and contacts. Technology that helped sales force automation was developed in the 80s. These spreadsheet-type innovations were server-based.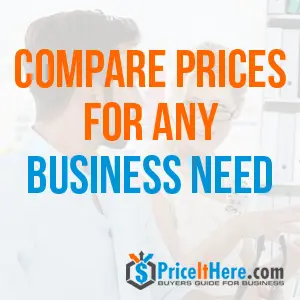 By the 90s, Microsoft, Hotmail, and America Online made email accessible to everyone. Businesses turned to this method to follow up quickly with contacts, rather than using the postal service or the telephone.
Social media swept in with its ability to help collect leads early in this century. Suddenly there was a new way for businesses to collect leads.
Now there was a need to collect all this data in one place, find a way to follow up on leads, record customer interactions, and open quotes. Enter Contact Management Software (CMS). Learn all about the cost of CMS below.
What Is Contact Management Software?
Before launching into what is CMS, you need to know that there is a difference between CRM (Customer Relationship Management) software and CMS. CMS deals with keeping track of leads, offers, business hierarchies, their respective industries, automated email, and so many more customizable options. All benefits are related to improving customer service.
CRM software will do more than that. CMS is most used by SMBs for the purpose of efficiency and keeping all members of the sales team abreast of customer information and interactions.
CRM software will offer additional features that act on the information within your contact list. It actually automates many aspects of your marketing strategy.
Essentially CRM software is just a beefed-up version of CMS. In many cases, you can purchase software called CRM software, but just opt for the CMS resources provided within the package and pay less.
A notable revolution of these resources is that many of them are no longer server-based. Instead, they are cloud-based. This means the information stored by the Contact Management Software can be accessed or added to via Smartphone, iPad, computer, or tablet from anywhere there is the internet.
How Much Does Contact Management Software Cost?
The cost of contact management software runs around $39 – $105 per user with discounts for five users or more. Other price variables will be on-premise systems or cloud-based deployment options.. Other price variables will be on-premise systems or cloud-based deployment options. The cost of CMS can vary widely between providers. Before settling on a choice, you need to know what you're looking for that will be the best contact management software for you.
Here are a few of the considerations before making a choice:
Do you want an in-house system or a cloud-based system?
How many users will there be?
Do you want to monitor the productivity of your sales team?
What other applications are you using (e.g. Quickbooks, Microsoft Outlook, etc.)
There are literally hundreds of choices of CMS solutions. Read on to learn about some popular CMS products with their pricing and a brief outline of their features.
Less Annoying CRM Cost
As its name implies, this is a very easy-to-use software package that is ideal for small businesses. It offers a free trial period and you have a crew of IT specialists to help you get going.
This software does have one drawback in that it does not integrate with other applications. It does offer many of the resources you may need to use as part of its platform, however, and it is fully cloud-based.
Cost features:
30-day free trial
$15/month per user
Single plan
Less Annoying CRM was created by two brothers in 2009 to help small businesses succeed. To do this, they've created a new breed of software that focuses on giving customers exactly what they need – without any annoying buzzwords or confusing pricing plans! No long-term contracts either; our customer's satisfaction is guaranteed with only a one-month free trial (and no upfront cost)!
Really Simple Systems Cost
This CMS has won some awards including GetApp's Category Leaders for best contact management software due to positive customer reviews.
It includes built-in email marketing features that record all customer interactions. You get ROI analytics based on marketing campaign stats along with a fully cloud-based lead and customer integration service.
Cost features:
Free trial offer
If there are only two users, it's free – forever
$16/user monthly up to a subscription with advanced security and other features for $55/user monthly
With 18,000 customers and offices in the UK and Australia they are one of world's largest providers. Really Simple Systems has sales teams that can help grow your company with cloud-based CRM systems for any type or team size.
Zoho CMS Cost
Zoho is an easy-to-use intuitive software specifically for contact management. You can do a live chat with website visitors, do single-click dialing and bulk emailing.
The really nice feature of Zoho is that it interfaces with LinkedIn, Slack, Twitter, G Suite, Microsoft Office 365, MailChimp, Zendesk, and Unbounce.
This is a great CMS for SMBs though many huge enterprises like Amazon, Netflix, Ducati, and Abu Dhabi Aviation use it. There is a free trial period, and if you like it, you can sign up for your choice of four different plans.
Cost features:
15-day free trial
The basic plan for $30/month will work for up to two users
Premium plan all the way up to the Enterprise plan which is $569/month and works for up to 50 users
ZoHos R&D team is always striving to create products with the latest technology. Over the past 25 years, they have come up with more than 50 innovative solutions that have helped grow businesses around the world. Their focus on research and development ensures their customers will benefit from cutting-edge features like artificial intelligence or augmented reality in their future projects as well – all without having any trouble using these new technologies themselves because of how easy it can be when you work for them.
Zendesk Sell Cost
This is contact management software specifically designed for sales. It will help you track every interaction with leads with the goal of turning conversations into conversions. Zendesk Sell helps filter leads, and you can keep track of interactions in real-time to be able to catch opportunities when they arise.
A nice feature of this CMS is the ability to build targeted lead lists so you can automate an outreach using integrated communication tools. Staples uses this contact management software.
Zendesk Sell offers a free trial period and three levels of subscriptions to choose from. The more expensive plans have unlimited users and much intuitive analytics, and templates.
Cost features:
Sell Team plan for $19/monthly which allows up to 3 users
Sell Professional is $49
Sell Enterprise is $99
Pipedrive Cost
The name of this CMS is based on the term pipeline, which is a visual representation of the process of turning leads into contacts.
It is specialized for sales, providing the ability to track your progress towards achieving your goals. It is cloud-based and integrates with Google and Microsoft apps and functions. The audio notes function is an excellent feature as it will automatically transcribe your voice notes for you.
The more expensive plans offer an add-on called Leadbooster for an additional $32.50/month. This add-on uses your ideal customer profile to generate leads and will live-chat on your website via a chatbot.
Cost features:
14-day trial period
Four levels for the plan: Essential is $12.50/month per user to the advanced level Enterprise at $99/month per user
Maximizer Cost
This is an integrated CRM software. You can opt for a cloud or in-house system. Along with full contact communications and interactions, Maximizer manages quotes, and creates sales action plans, sales forecasting, and sales goal tracking. You get a selection of templates to use, and it will set up and manage marketing campaigns for you.
This CRM is used for more than sales. It's used in construction, manufacturing, insurance, higher education, financial advisors, and health care. It integrates with many applications like One Drive, Outlook, Gmail, MailChimp, and many others.
Cost features:
30-day free trial
A small office is limited to a single user for $29/month
Business Plus is the mid-level plan at $49/month per user with unlimited users and 10 GB of storage
Insights plan is priced at $89/month per user with unlimited users and has unlimited storage
Keap Cost
Keap CRM made the Constellation Research Shortlist for its ease of use with an intuitive user interface. It is fully cloud-based and can be accessed from any mobile device from which you can send emails, make calls, or send texts. It provides email and SMS marketing that is fully automated and can provide quotes on the go.
Keap is currently offering a 50% discount for your first three months of subscription. It does have a free trial period. All of the quoted prices allow for one user with the option of adding users at $30/per user each month.
Cost features:
The Lite plan $40/month ($79 after the promotional period) allows one user and up to 500 contacts
Pro plan is $80/month ($159 after the promotional period) and allows you to create automated marketing campaigns
Max plan $100 ($199 after the promotional period) and has advanced e-commerce capabilities and automation to optimize your sales pipeline
Insightly Cost
Insightly is a CRM software that not only manages contacts but also monitors intricate interactions between leads and contacts, automates workflow, and streamlines business processes. It's used by health care services, higher education, travel companies, and parts companies.
Insightly offers a trial period and three plan levels. Depending on the plan you select, you can get voice memos, mobile business card scanning, and many business intelligence features.
Cost features:
Plus plan is $29/month per user
The professional plan is $49/month per user and has more versatility when working with your sales team
The enterprise plan is $99/month per user and has a higher security rating than the other plans with the ability to deliver quotes along with many other advantages
Choosing the Right Contact Management Software
The eight listed contact management software choices are not the only ones. These CMS options vary from the very basic choices to advanced customer relationship management software. You need to evaluate your needs, the size of your enterprise, and your budget.
Other considerations would be the various features offered. This can be a daunting undertaking, or you can get help with this. Complete our questionnaire today to narrow down your choices and get the best CMS to meet your needs.
The Cost of Contact Management Software For Small Business
Chances are you're already familiar with the most basic types of contact management software. Your phone's address book, for example, gives you an easy way to organize your contacts and their relevant information—phone numbers and email addresses, organizations they are affiliated with, and so forth. Business-focused contact management platforms work on the same principle, but they pack a lot more power and capability. Most software solutions can not only organize your contacts' information, but can also organize the communications you send, track response rates, send reminders for follow-ups with clients and leads, and even automate certain communications such as sales emails.
ENDLESS OPTIONS AND SOLUTIONS
The potential uses for today's most effective contact management solutions are virtually endless, but simply put this type of software enables you to quickly store, organize, and analyze data about your contacts. It doesn't just make communication easier, it makes it more effective and more reliable through things like A/B testing and tracking, demographic analysis, contact information consistency assurance, and more.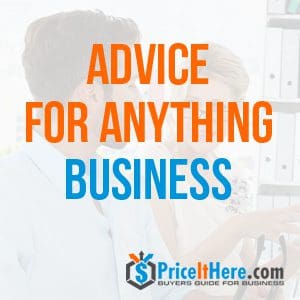 When it comes to cost, there are software packages with an individual license that only cost a few hundred dollars, web-based subscription services that are roughly comparable, and more powerful enterprise-level solutions that reach well into the thousands.
What to Look For in Contact Management Software:
As with most software solutions for your business, you should look for a contact management package that gives you all the benefits you need without the complications you don't. If you're a smaller business that isn't looking to expand quickly, many of the marketing features of the more advanced contact management systems might be more trouble (and more expensive) than they're worth. If you have a large sales team and an ever-growing stream of leads, these more advanced tools can actually present a huge cost savings and revenue boost compared to the human resource devotion and/or lost sales you might incur.
SCALING
Find software that will fit nicely with your current contact list and needs, and that can easily scale to meet your short-term growth goals. Read up on the capabilities of individual contact management systems to see if there are benefits you could use but haven't thought of, just don't find yourself getting talked into more than makes sense for your current budget and expected returns. The sky really is the limit with what these programs can do; just be sure to match your contact management software's aspirations with your business's current needs and capabilities.
Contact Management Software Sample Costs
Below are a few examples of prices for Contact Management Software which will give you an idea of how much you will pay for your purchase.
Single User average starting cost of $35-$59 per month
$195 – $386 typical cost for 5 Users
10,000 – Unlimited average number of Contacts Allowed
Contact management software helps organizations and businesses create, store, and organize their contact data in one comprehensive system. This type of software allows users to manage leads, contacts, accounts, opportunities, projects, tasks, events, and more. It also offers features such as automated workflows and advanced analytics that can help increase efficiency in customer relationship management.

6 Ways to Use Contact Management Software for Maximum Efficiency
1. Automate data entry — Contact management software can save time by providing features such as integration with third-party systems, which can reduce the amount of manual input required to keep contacts up to date.
2. Segment contacts for targeted outreach — Segmenting contacts into groups based on their interests and activities allows you to customize messaging and promotions for each group.
3. Track customer activity — Track customer activity such as emails sent, website visits, and purchases to better understand the effectiveness of your outreach efforts.
4. Analyze trends and insights — Advanced analytics can help you gain deeper insight into customer behavior so that you can adjust your strategies accordingly.
5. Improve customer service — Contact management software can help you provide better customer service by providing an overview of past interactions and closing the loop on open issues quickly.
6. Integrate with other systems — Integrating contact management software with other systems such as Customer Relationship Management (CRM) or marketing automation platforms can help streamline processes and provide a more comprehensive view of customer data.
These are just a few of the ways contact management software can help you maximize efficiency and improve customer relationships. The right system can be an invaluable asset to any organization or business looking to get the most out of their customer interactions.
How Automated Workflows Can Improve Your Team's Performance
Automated workflows have become an invaluable tool for businesses looking to optimize their operations. By automating mundane and repetitive tasks, businesses can free up time for employees to focus on more important matters like strategic planning and innovation. Automated workflows also help ensure that processes are completed quickly, accurately, and continuously with minimal manual intervention.
For teams, automated workflows can mean improved efficiency, consistency, and collaboration. By automating repetitive tasks, employees have more time to collaborate with each other on projects or brainstorm together for new ideas. Automated workflows also ensure that processes are completed accurately and consistently across the team, eliminating any potential areas of human error. This allows teams to work more efficiently and effectively, resulting in increased productivity.
Automated workflows can also provide teams with better visibility into their progress. By tracking all tasks associated with a project or process from start to finish, teams can easily monitor their progress and adjust course as needed. This helps ensure that projects are completed on time and within budget.
Finally, automated workflows help to reduce team stress by ensuring that tasks are completed on time and within the expected parameters. This can help teams feel more confident in their work and allow them to focus on what they do best.
Overall, incorporating automated workflows into your business operations can have a positive impact on your team's performance. Automated workflows can help to streamline mundane and repetitive tasks, give teams more time to collaborate and innovate, provide better visibility into project progress, and reduce team stress. By taking advantage of automated workflows, businesses can increase efficiency, ensure accuracy, and improve overall team productivity.
Get Matched up With Contact Management Software (CMS) Providers With Up To Five Money Saving Quotes

People That Viewed This Page Also Found These Pages Helpful:
Recruiting Software
Maintenance Management Software
Document Management Software