How Much Does
Recruiting Software

Cost?





What is applicant recruiting Software and How Much Does it Cost?
Recruitment software costs range from $60 to $1200 a month. Prices adjust in direct relation to features, amount of employees to access software, and the number of candidates added each month. The final consideration will be using an ASP system or a client-server.
Recruiting software refers to software applications that automate the sourcing and hiring process for recruiting agencies as well as businesses. This software performs the basic operations of a recruiting firm, including candidate search and retrieval, job order tracking, and interview and placement tracking. Premium recruiting software helps businesses manage the high volume of applicant information and protects against major data loss.
RENT OR BUY?
Renting rather than buying recruiting software can order to keep costs down, depending on how heavily it's used. Rental costs typically include software upgrades and free technical service as part of your package. Many cloud-based providers now only offer subscription-based access. Expect outright purchases to run well into the thousands. 
7 Tips for Comparing Recruiting Software Prices
Ready to make the switch to recruitment software? Don't pay more than you have to. We're giving you 7 tips you need for comparing recruiting software prices.
A recent LinkedIn Talent Solutions analysis found that the greatest obstacle to attracting talent was finding qualified candidates.
But evaluating and selecting the most qualified prospects is easier than ever with the right software. In this article, we'll give you 7 tips for comparing recruiting software prices and getting the best deal.
Pricing Structure
The first decision to make when comparing recruiting software prices is the pricing structure.
Pricing can depend on the number of:
Recruiting managers
New hires
Job openings
People in the company
Pricing based on the number of recruiting managers usually costs less than a hundred dollars per month for each user. If it's paid as a lump sum, it may cost up to a thousand. This is the most common pricing structure.
If you pay the provider for each person you hire, it usually costs a few hundred dollars for each new hire. This structure is great for hiring temporary, seasonal workers because you don't pay the monthly fee. Some companies charge based on the number of job openings, but this is less common.
For large companies, it may be more economical to pay based on the number of employees you have. This is especially true if you have multiple people using the software.
The best pricing structure for you will depend on the goals and size of your business.
Software Hosting Options
The second question to consider when comparing recruiting software prices is whether your in-house IT department will maintain the software or whether you want to use the developer's cloud.
If you have a robust IT department in your company, you can house the software locally on your server. This is a great option for large companies that want more control while using the system.
For small businesses or those who don't have the time or IT staff to maintain the software, having the provider's server host it on the cloud may be a better option.
Features
There are a lot of features available that will influence recruiting software prices. Any extra features would probably be considered a want, rather than a need, and you may decide to pay extra for those.
The features discussed in this section are pretty much essential for any business.
A Resume Parser
A resume parser lets you copy and paste resumes into the software. It can extract the applicant's data quickly and painlessly so you don't have to waste time on that.
A Planner
A planner will keep track of your daily, weekly, and monthly schedule, including phone and in-person interviews.
Document Storage
You'll want to store the original attached documents in the format they were sent. The attached documentation includes resumes, cover letters, references to contact, contracts, test results, etc. You need to store all attached documents in each candidate's file for easy access.
Email Functionality
The software needs to create a log of each email you send. And you should be able to personalize the message for each candidate with their name and other personal information.
It should be easy to send out 50 messages, each personalized for the candidate, quickly so you don't lose valuable time.
Search Functionality
Any software you consider must include fast and accurate searching. It should be able to not only look through resumes, but also related documents, such as cover letters, and any notes you made.
Hot Lists
Making subcategories, also known as hotlists, means you can quickly send a message to a select group of people, such as prospects or new hires, without searching through the system.
Website Integration
Your website and your recruiting software should display the same job postings automatically. And, when people apply for a position, you shouldn't have to import that data yourself. The software should do that for you.
Remote Access
Lastly, you need to be able to access recruiting information at your fingertips, from anywhere. That way, you can work from home or while you're traveling.
Hidden Fees
Always read the fine print when comparing recruiting software prices. Watch out, or you might get slapped with charges you didn't anticipate. Hidden fees can include:
Setup charges
Installation fees
Fees for training staff
Tech support
Annual licensing fees
Cost of using the cloud
To Rent or Buy?
Instead of buying the software outright, you may want to consider renting it.
This is a great option for employers with seasonal hiring needs. For example, department stores may hire extra help around Black Friday and the Christmas season. Renting software can save you a lot of money when you only need to hire temporary workers.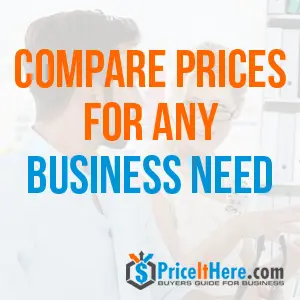 Try Before You Buy
Even though a software suite may look ideal on the package, it may not be a great fit for your needs.
Many software packages offer a free trial period before you buy. Trying out the software will give you a better idea of how efficient and effective it is for your needs.
You'll want to identify how many clicks it takes to perform a routine command. Is data entry easy or time-consuming? Is it easy to search for key information?
You'll want to make sure you're comfortable and satisfied with the software before you buy.
Evaluate the Company's History
Software startups happen every day, and many of them peter out within a few years.
Developing software for recruitment purposes can take years to perfect. You want to choose a company that has a long track record of customer satisfaction. Look at consumer reviews, and don't be afraid to ask for the names and phone numbers of other recruiters who have used their services in the past.
Not only do you want to see their track record, but you want to make sure they'll be around as long as you will. If you're happy with their product, you won't want to have to switch if they go out of business.
Best Recruitment Software Options
There are a lot of quality recruitment software options out there. Below is a list of what we think are the best five options:
More on Recruiting Software Prices
For a more detailed analysis of recruiting software prices, contact us today. Or check out how it works to learn more about our business model and our promises to you.
People That Viewed This Page Also Found These Pages Helpful:
Maintenance Management Software
Document Management Software
Contact Management Software