Price It Here Scholarship Program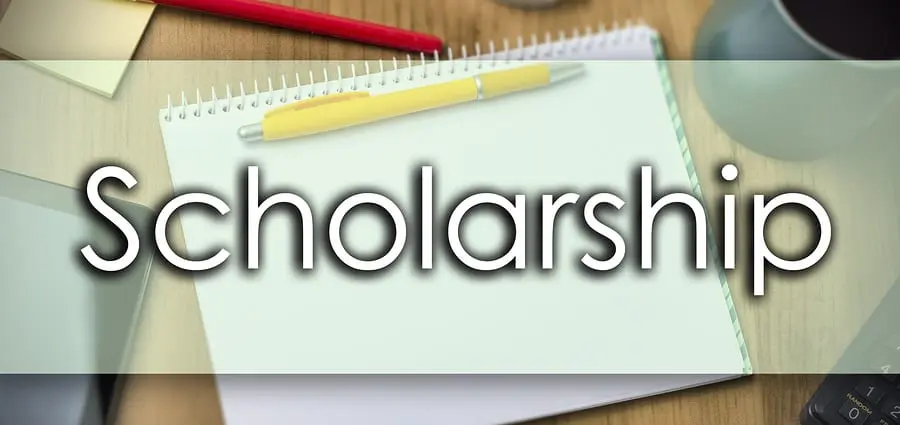 Based in Chesapeake, Virginia, Price It Here, Inc. is a nationwide online buyer's guide for businesses. We deliver a free service that provides up-to-date B2B buying advice and price comparisons on b2b needs, such as answering service, medical billing, office cleaning, and more.
At Price It Here, Inc. we sincerely care about the upcoming generation and recognize the extreme importance of continuing education, and that's why we are pleased to offer our annual $1,000 college scholarship contest. Each year, we award a total of $1,000 in college scholarships to a U.S. undergraduates in business, business management, advertising, sales, marketing, or related fields. Will you be our next scholarship recipient?
Important Note: At no time will we request your date of birth, social security number, or any information that is not necessary to award the scholarship. Additionally, there are no fees required to apply for this program.
Are you ready to highlight your amazing skills? If you want to win a $1,000 scholarship, you simply need to write a short essay and impress us with your talents.
Scholarship Qualifications / Eligibility:
All applicants must be currently enrolled, or due to be enrolled, as a full-time student at an accredited US college or university for the semester that they are applying to receive the scholarship.
Applicants are not required to have a minimum GPA.
Provide a copy of your school transcript.
Post an original 500+ word essay entitled "Price It Here, Inc. Scholarship." See instructions under "Application Process".
Scholarship Winner 2023
DJ Griffin is currently attending Eastern Virginia Medical School and is our latest recipient of a $1000 college scholarship. While DJ is still determining what his landing place will be, he currently plans to be a brain surgeon or an ENT.
Scholarship Winner
Valeria Perez was awarded a $1,000 scholarship. Valeria is attending Valencia College & Osceola County School for the Arts, located in Kissimmee, Florida.
Essay Prompt:
Entrepreneurs are always seeking innovative ways to be competitive in their market and grow their businesses. With that said, the 500-word essay must answer the following three (3) questions:
In what ways do you think technology will influence the future of business and customer satisfaction?
What are the two core values you believe a business should maintain to ensure the highest level of customer service is achieved?
Over the last few years marketing evolved from traditional shotgun marketing such as print and tv/radio ads, to a digital world of websites promoted on PCs and mobile devices. What do you think might be the next innovative approach in marketing for businesses?
Scholarship Application Process:
Option 1: Email your essay to info@priceithere.com
Option 2: Publish your essay publicly. This can be a student blog on your university website, your own personal website, or a blog platform like medium.com, blogger.com, or something similar. When complete, email us at info@PriceItHere.com. Send your full name, college/university name, and address, and proof of enrollment. MAKE SURE to send us the url/link where your public post is listed. Include at least 1 source/link that cites authoritative sources on consumer protection or home improvement, INCLUDING 1 link to www.PriceItHere.com.
Please be sure to include all your personal contact information, such as the college/university you attend, your .edu email address, and phone number.
Deadline 1 Information – $1k Scholarship:
The essay will be completed by May 1st, 2023, then annually
The winner will be selected by May 10th, annually
Disbursement of awards by June 1st, annually
Terms and Conditions:
The Price It Here Scholarship award will be directly submitted to the financial aid office that corresponds to the student's primary .edu email address.
The essays submitted will be judged by Price It Here, Inc. scholarship team, who will review the essay for creativity and writing ability.
The essay must be unique with original content.
Price It Here, Inc. will attempt to notify the $1,000 scholarship winner by phone and email. If the winner does not respond within 30 days, we reserve the right to withhold the award and/or offer it to the runner-up.
Once the winner has been selected, enrollment and qualifications will be fully confirmed.
If an applicant no longer meets the eligibility requirements at the time of distribution, Price It Here, Inc. will offer the award to the next runner up.
Price It Here, Inc. employees, affiliates, partners, and immediate family are not eligible to apply.
Price It Here, Inc. reserves the right to withhold disbursement of scholarship in the event that no applicant meets the requirements for academic achievement and writing aptitude.
Privacy Policy:
Price It Here, Inc. respects the privacy of its scholarship applicants. We will keep any personal information confidential, and will only use said information for the purpose for which it was collected (i.e., verifying scholarship eligibility and/or contacting the applicant about the scholarship). Price It Here, Inc. will not transfer (including but not limited to sharing, leasing, donating, selling, renting, or trading) a scholarship applicant's personally identifiable information to third parties unless the applicant explicitly grants Price It Here, Inc. permission to do so, and we will not use a scholarship applicant's personally identifiable information to sell, market, and/or advertise its services to the applicant unless otherwise specified in the scholarship rules. Notwithstanding the foregoing, Price It Here, Inc. reserves the right to disclose a scholarship applicant's personally identifiable information as required to comply with any applicable local, state, or federal laws or as necessary to protect Price It Here, Inc.'s rights, and Price It Here, Inc. also reserves the right to alter this policy at any time with or without notice.
Price It Here, Inc.
731 Willow Brook Road.
Chesapeake, VA 23320