How Much Does
Medical Transcription

Cost in 2023?

Rates for medical transcription services start at around $1.08 per minute and can go as high as $3.09 and up. In some cases, you are billed by keystrokes which cost about $0.07/character line. Describe your needs and get quotes now:






Medical transcriptionists are third-party companies that support the smooth running of your practice. These firms take any recorded material produced by your practice and transcribe them into written documents.

This recorded material might include patient data from doctors or nurses. It may also consist of lecture notes or office visit information recorded by providers.

These recordings may be critical to the care or treatment of your patients. It is hard to access the information as a sound file, though. That's where medical transcriptionists come in.
Typical Medical Transcription Costs
Most medical Transcription average rates start at $0.09 cents per 65 characters.
The national average for Transcription Services costs $0.09 per 65-character line. They offer high volume and template discounts.
An experienced medical transcription company can transcribe one hour of audio in about 2-4 hours, which will cost about $150 – $225.
The medical notation recordings can be sent physically or digitally to a medical transcription service. The service will transcribe the material and send it back as a typed file.
This service is not new, but it can help you run your business right. Even Amazon is getting in on it!
Ten Affordable Medical Transcription Services
There are hundreds of medical transcription services on the market today. It's hard to find the right way to outsource these services. Here are the top ten we've identified for their reliability, price, and turnaround time.
MedScribe
Based in the US, MedScribe is one of the top medical transcription services available today. MedScribe provides fast, accurate service, and much more.
MedScribe's services are customizable to your practice, meaning you'll never pay for more services than you need – or be left without service when you need it most.
MedScribe also offers a wide range of online tools, allowing you to manage the transcription process from the internet. You will be able to track your orders and view editing options. Physicians can also electronically sign documents once they're completed.
MedScribe also offers a HIPAA compliant medical dictation service for quick access. MedScribe does it all!
The bottom line: A full-service, well-established company.

Acusis
Acusis is another highly technological transcription service. They use their own algorithms to produce data-driven reporting and analysis. They also guarantee a 98% accuracy rate for all of their transcripts.
Acusis incorporates elements of TQM and SixSigma to maintain their workflow, data security, and accuracy. Their proprietary program, AcuMobile, is a popular mobile-based dictation application. Doctors and nurses can access this service from any web-connected mobile device, providing a huge amount of convenience.
Acusis works to interface with most of the popular EHR and EMR systems on the market. Whether your practice uses McKesson, Cerner, Allscripts, or another electronic system, Acusis will strive to make its documents fit with all your protocols.
The bottom line: These transcriptionists know technology and will leverage it to serve your practice.

World Wide Dictation
World Wide Dictation has been in business for nearly 50 years – so they know their stuff. As with many of these services, they offer a digital dictation system that is accessible at any time. They also specialize in phone-based or handheld recorder devices and transcription.
World Wide Dictation offers secure archive systems that practitioners can access through the internet. These files are complete, accurate, and secure. Doctors and nurses can send or download files from the World Wide Dictation system.
The bottom line is: An extremely experienced company that knows medical transcription from start to finish.

DoctorDocs
Founded in 2003, DoctorDocs is a well-established service that you can trust. DoctorDocs assigns each practice its own transcription team that has its own level of quality assurance. Each transcript is then run through an editing queue to ensure that it is accurate.
DoctorDocs has also embraced technology. They have a HIPAA-compliant voice recognition program that is available to medical practices. This makes it easier to transfer the recorded files quickly and privately between the practice and the transcriber.
Also, DoctorDocs will maintain records that you can access and analyze to look at your practice's time management and productivity.
The bottom line: A well-established business that provides stringent quality assurance.

Same Day Transcriptions
Same Day Transcriptions offers a high level of service that won't break your budget. You can customize the services and turnaround time, making their service very flexible and convenient.
Same Day Transcriptions also holds medical transcription certifications. They are NIH-certified. They have also been approved by IRB.
You don't need to use any proprietary software or dictation program for Same Day Transcriptions. It is easy to get up and running with this excellent transcription service.
The bottom line: Quick, accurate turnaround.

DrCatalyst
DrCatalyst works with hundreds of medical practices and facilities across the United States. While their services are top-notch, they also provide medical billing, marketing, and administrative services. DrCatalyst has knowledgeable staff to consult with on nearly any aspect of your practice.
All of this expertise has made DrCatalyst one of the most recognized names in medical transcriptions. Their three-step transcription process makes getting your transcript quick, easy, and accurate. They will deliver the final product directly to your electronic health record system.
DrCatalyst will team you with a liaison who will walk you through the whole hiring process. This ensures that you get the right level of service that you need. Their highly rated customer service is just one more reason to take a look at DrCatalyst.
The bottom line: A one-stop shop that you should look into especially if you need more services.

Transcription Outsourcing LLC
Transcription Outsourcing has ensured that its systems are HIPAA-compliant as well as AHDI/AAMT assured. They offer quick and accurate services to hospitals, clinics, and private practices.
Transcription Outsourcing LLC has also set itself apart with its technology. They have a detailed tracking system that allows you to view, edit, and print reports. They also allow e-signing and auto fax from their system.
This transcript service offers a highly personalized service that will support you from start to finish.
The bottom line: Certified transcriptionists in a wide range of industries.

Athreon
Athreon ensures up-to-date cybersecurity practices that will keep your practice's data safe. They have designed a system that gives you unparalleled control over the workflow process of your transcript.
Athreon's QA methodology is based on ASTM standards. These standards provide the best practices for transcribing accurately. With Athreon, you know you will be getting one of the highest quality assurance practices available.
The bottom line: If your top concern is data security, Athreon is the way to go!

Mediscribes
Mediscribes also offers HIPAA-compliant transcript services for medical practices. They have a cloud-based system that allows easy uploading and access to files from your practitioners to their transcribers.
Mediscribes has created an excellent document portal that provides a wide range of tools for your doctors and nurses. You can store, transfer, and view files from the web at any time. Their system is user-friendly with medical practices in mind.
Mediscribes is an excellent option for practices, clinics, or even large hospitals. Their services are scalable, meaning you'll only pay for what you use.
The bottom line: A large service that will provide excellent support for your practice.

Faber Transcription
Faber Transcription is a great budget-friendly option for medical transcription services. They will accept files digitally, over the phone, or even on tape! Faber cuts costs by allowing a menu of services.
While they're not as big as some of the other companies, Faber has a quick turnaround at a lower cost. That doesn't mean that they skimp on quality or security!
The bottom line: A great option that will leave your budget intact.

5 Benefits of Medical Transcription Services
If you are part of medical practice, you know how many moving parts it involves. From managing front staff to providing the best care possible, medical employees are pulled in many different directions.
COMPARE QUOTES
Why add transcribing notes on top of all these burdens? Medical transcription services can take a big piece of work off your plate – and for less than you would pay to do it in-house.
Let's take a look at some of the reasons your practice needs medical transcription services.
1. Doctor Burnout
People go into the medical field in order to help others. But they often end up spending more time in front of the computer than talking to patients! Doctors are struggling to keep up with all the paperwork required of them.
Hiring a medical transcription service will help reduce some of the workloads on your doctors. This can help improve their work-life and their treatment of your patients.
2. Minimize Management Costs
Doing medical transcription in-house means hiring, training, and managing more staff. Outsource this management needs to the experts by hiring a transcription service!
3. Accuracy
When staff is already overloaded, they are not going to be at their best accuracy-wise. Medical transcription services offer quality assurance practices to give you the most accurate transcriptions possible.
4. Speed
Professional transcribers will be able to provide your transcript quickly. Most services have a 24-hour turnaround time, with expedition possible for a price. With these speeds, there's no reason to do transcribing in-house!
5. Accessible Information
Many transcription services allow access to reports and transcripts online. These are sharable across treatment and pharmacy platforms. Make your reports more accessible by using a medical transcription service.
Transcription Outsourcing – Is it worth it?
Many doctors and nurses use hand-held recording devices or recording apps on smartphones to make client notations. Somehow, that recorded information needs to make it into a written client file!
With doctors and medical staff already overwhelmed by paperwork on top of their duties, who is going to translate the spoken file into a digital one?
Here is where medical transcription services come in. This outsourcing solution will take your recorded files and transcribe them into a printed or digital form. These services can save your medical practice a ton of time and headaches.
Get More Information Before Deciding
There are so many benefits of hiring medical transcription services for your practice. We are here to help when it comes to deciding on which medical transcription service is right for you.
Contact us today for more information on pricing and services offered by transcriptionists. Your doctors, staff, and patients deserve the best support possible. Know all the facts before you sign on!
Find Medical Transcription Companies Near You and Compare Up To Five Money Saving Quotes
COMPARE QUOTES
Understanding the Role of a Medical Transcriptionist
Medical transcriptionists play an important role in the healthcare industry. They are responsible for transcribing physician-dictated reports from a variety of medical sources, such as office visits, operative reports, discharge summaries, and other types of medical notes. This information is then used by other healthcare professionals to provide quality care for their patients.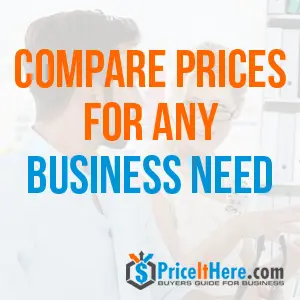 A medical transcriptionist must be familiar with a wide range of medical terminology, abbreviations, and symbols. They must also understand the various structures of the human body and its function. Comprehensive knowledge of anatomy, physiology, and pathophysiology is essential in order to accurately transcribe physician reports.
In addition to their transcription duties, medical transcriptionists are often required to proofread and edit documents in order to ensure accuracy. They must also be aware of the various local, state, and federal laws and regulations that govern healthcare documentation.
Medical transcriptionists typically work in a variety of medical settings, including hospitals, clinics, physician offices, and private practices. The job requires good keyboarding skills as well as a high degree of accuracy, attention to detail, and confidentiality.
Although no formal education is required to become a medical transcriptionist, most employers prefer candidates who have completed a postsecondary certificate or diploma program in medical transcription. These programs provide training in anatomy, physiology, medical terminology, and healthcare regulations. They also offer hands-on experience in the use of transcription software and other technologies.
Medical transcriptionists must be dedicated to providing quality healthcare documentation in order to ensure patient safety. It is a demanding profession that requires a great deal of accuracy and attention to detail, but those who are successful will find it an incredibly rewarding career.
By understanding the role of a medical transcriptionist, employers can be sure to find qualified candidates who are well-prepared for this important role. With the right skills and training, these individuals can play an essential part in providing quality healthcare for their patients.
COMPARE QUOTES