Saving Money in the Long Run: The Benefits of Leasing Office Copiers
For businesses in need of a reliable office copier, leasing provides an attractive and cost-efficient option that allows you to save money in the long run. By leasing copiers instead of purchasing them outright, companies can enjoy a host of financial benefits such as reduced initial costs and tax advantages while also gaining access to premium models without any upfront investment.
Reduced Initial Costs By Leasing Office Copiers
Leasing office copiers eliminates the need for businesses to make large upfront purchases. Instead, businesses can spread their payments evenly over a period of time which reduces their cash outlay. This allows them to invest in more expensive and feature-filled models with far less risk than if they were to purchase them outright. Furthermore, this frees up funds for other necessary business functions such as marketing or research and development.
Tax Advantages
Under IRS rules, businesses can elect to deduct the full amount of their lease payments from their taxable income each year. This reduces your overall tax burden significantly and puts more money back into your pocket at the end of the year. Additionally, there are no sales taxes on leased equipment so you won't have to worry about running into any nasty surprises when it comes time to pay your tax bill.
No Maintenance Fees or Upgrades Needed
When you opt for leasing a copier instead of buying one outright, you don't have to worry about maintenance fees or upgrades over its lifetime. Leaders often offer regular maintenance services which help keep your machine running smoothly and effectively throughout its rental period.
In addition, many leasing companies offer built-in replacement plans which replace your existing equipment with new or upgraded models after some pre-defined period—allowing you to stay abreast with emerging technology without any additional costs.
Flexible Payment Plans
Taking advantage of leasing options also gives you greater flexibility when it comes time to make payments on your copier lease agreement. Leasing companies usually provide multiple payment options tailored specifically towards satisfying your specific needs—allowing you to choose the plan that works best for you and how much money is comfortable paying each month towards your contract expiry date.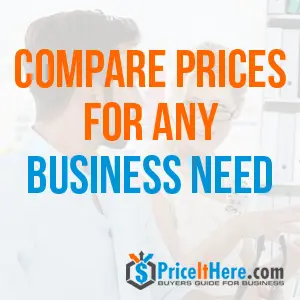 Leasing office copiers presents numerous benefits compared to outright purchases – reduced initial costs, attractive tax advantages as well as no maintenance fees or upgrading expenses down the road—making it an increasingly attractive option for businesses looking for reliable yet cost-effective solutions for their document imaging needs today
Top 10 Office Copiers Available to Lease Today
The best office copiers for lease today include models from leading brands such as HP, Canon, and Xerox. These copiers are reliable, feature-filled, and offer the latest technology to ensure maximum output while minimizing downtime and maintenance expenses. Each of these top-of-the-line models comes with flexible leasing options so you can have the best of both worlds – low-cost upfront payments as well as premium features tailored towards your specific needs.
Here are the top 10 office copiers to consider leasing today:
1. HP Color LaserJet MFP M479fdw:
This color laser printer is designed to provide excellent print quality with a wide range of features, including automatic two-sided printing and wireless connectivity.
2. Canon ImageCLASS MF743Cdw:
This accurate and reliable color laser printer offers fast prints and copies, duplex scanning, and mobile device compatibility for easy remote access.
3. Xerox WorkCentre 6515/DNI:
A powerful all-in-one printer offering quick prints and scans, fax capability, and auto document feeding.
4. HP LaserJet Pro M203dw:
This efficient monochrome laser printer is equipped with fast speeds, automatic two-sided printing, and wireless networking capabilities.
5. Canon Color ImageCLASS LBP621Cw:
This laser printer provides quality prints and copies, with convenient mobile device compatibility for easy remote access.
6. Xerox VersaLink B400/DN:
A reliable monochrome laser printer offering fast print speeds, automatic two-sided printing, and advanced security features.
7. HP Color LaserJet Pro MFP M281fdw:
This color laser printer provides excellent output quality with a range of features including wireless networking and Apple AirPrint compatibility.
8. Canon imageRUNNER ADV C5550i:
An efficient all-in-one office copier that offers quick prints and scans, duplex scanning, and Wi-Fi connectivity for easy remote access.
9. Xerox WorkCentre 6027/NI:
A powerful multi-function printer offering quick prints and scans, fax capability, and mobile device compatibility for easy remote access.
10. HP LaserJet Pro MFP M426fdw:
This reliable monochrome laser printer is equipped with fast speeds, automatic two-sided printing, and wireless networking capabilities.
Leasing a copier can be a great way to stay ahead of the technology curve while keeping your budget in check. With so many options available today, you can find an office copier that meets all of your needs while remaining cost-effective. By considering leasing instead of buying outright, you can save money and enjoy greater flexibility with payments on top of other advantages such as tax savings and maintenance-free upgrading. With the best office copiers for lease today, you can have the equipment you need to help your business succeed without breaking the bank.
How Much Can You Expect to Spend to Lease Office Copiers?
The cost of leasing office copiers will depend on the type and features of the copier that you choose. Generally, larger, more advanced models tend to be more expensive than smaller, simpler machines. However, even if you're planning to lease a high-end model, there are several ways to reduce the price of office copiers.
Reduce Costs With Long-Term Contracts
For starters, many companies offer discounts for long-term contracts or for signing up for an annual agreement. Additionally, some companies provide tiered pricing structures so that you can prioritize certain features over others and pay only for what you need.
Furthermore, if you already own a copier that is compatible with your new lease machine, you may be able to save money by reusing existing components such as toner cartridges and drums instead of having to purchase brand new ones.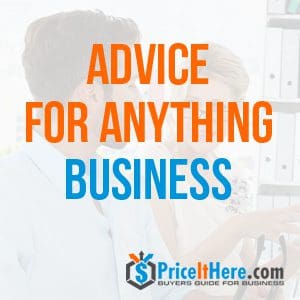 Average Cost to Lease Office Copiers: What You Need to Know
On average, businesses can expect to spend anywhere from $100 – $400+ per month depending on their lease agreement. If a business is only looking for a basic copier with no bells and whistles then they could potentially get away with spending around $150 – $200 per month. However, if they are interested in leasing one of the top-tier models then they may have to shell out closer to the higher-end spectrum of $300 – $400+ per month depending on their agreement.
In addition to monthly rates based on the equipment itself, many companies also charge fees for additional services such as maintenance contracts or on-site support technicians which can add anywhere from 10% – 60% onto your total cost depending on how often those services are needed or used. It's important to find out what types of services are included in your lease agreement so that you can plan accordingly and avoid any surprises down the road.
Leasing office copiers are becoming increasingly popular among businesses due to reduced initial costs and attractive tax advantages over buying outright; however, it's important to do your research before making any commitments or signing any documents as it can make or break your budget if not done properly or accurately calculated ahead of time.
Knowing exactly how much money you will need each month for your lease machine will allow you to better manage your finances and ensure that your business stays up-to-date with its document imaging needs without breaking the bank!