Unlocking Business Success: 16 Timeless Tools Every Small Business Owner Should Have
At Price It Here, we know the heart of any small business is its ability to adapt, innovate, and persevere. While trends come and go, certain tools stand the test of time, proving invaluable to the survival and growth of enterprises both big and small. As a business owner, understanding and integrating these tools can be the key to unlocking unprecedented success. Here are sixteen timeless tools every small business owner should be familiar with and consider integrating into their business strategy.
---
1. Customer Relationship Management (CRM) Systems:
Description: A CRM system allows businesses to manage interactions with current and potential customers. By tracking communications, sales, and even potential leads, it helps streamline the customer journey.
Benefits:
Enhances customer retention and satisfaction.
Increases sales and profit.
Automates tasks and reduces manual workload.
2. Digital and Social Media Marketing Platforms:
Description: Platforms like Facebook Ads Manager, Google Ads, and HubSpot allow businesses to advertise and reach out to a larger audience online.
Benefits:
Cost-effective marketing with high ROI.
Increases brand visibility and reach.
Allows for precise targeting of audience demographics.
3. Online Accounting and Financial Tools:
Description: Tools like QuickBooks and FreshBooks help in keeping track of financial data, managing invoices, and even processing payrolls.
Benefits:
Streamlines financial operations.
Minimizes errors in bookkeeping.
Provides real-time financial data for informed decision-making.
4. Virtual Collaboration Platforms:
Description: Platforms like Slack, Zoom, and Microsoft Teams have become essential for remote collaboration and meetings.
Benefits:
Reduces operational costs.
Enhances team collaboration and productivity.
Allows for flexibility in working locations.
5. E-commerce Platforms:
Description: Tools like Shopify, WooCommerce, and BigCommerce make setting up an online store straightforward, even for non-techies.
Benefits:
Diversifies revenue streams.
Expands customer base globally.
Provides valuable data analytics on customer behavior.
6. Cloud Storage and Backup Solutions:
Description: Solutions like Google Drive, Dropbox, and AWS provide safe storage and ensure data security.
Benefits:
Minimizes risk of data loss.
Enables easy access to data from anywhere.
Facilitates collaboration through shared documents.
7. Feedback and Survey Tools:
Description: Platforms like SurveyMonkey and Google Forms help gather insights from customers and employees.
Benefits:
Enables data-driven decision making.
Enhances product/service based on feedback.
Boosts customer engagement.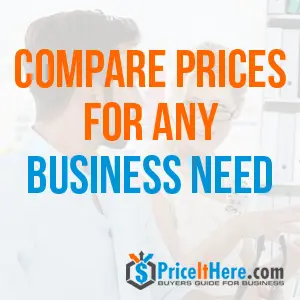 8. Project Management Software:
Description: Tools like Trello, Asana, and Monday.com facilitate organizing, tracking, and managing projects.
Benefits:
Streamlines workflow and reduces miscommunication.
Enhances productivity.
Allows for effective delegation and tracking of tasks.
9. E-learning Platforms for Employee Training:
Description: Platforms like Coursera, Udemy, and Khan Academy can be utilized to upskill employees.
Benefits:
Enhances employee skill sets.
Boosts job satisfaction.
Increases overall business productivity and output.
10. SEO and Analytics Tools:
Description: Tools like Google Analytics and SEMrush offer insights into website traffic and performance.
Benefits:
Increases website visibility.
Drives organic traffic.
Guides content and marketing strategy based on insights.
11. Point of Sale (POS) Systems:
Description: Modern POS systems like Square, Clover, and Vend go beyond just processing transactions. They integrate with inventory management, loyalty programs, and even eCommerce.
Benefits:
Streamlines sales processes.
Provides insights into sales trends and customer preferences.
Simplifies inventory management and reduces overheads.
12. Chatbots and Customer Service Software:
Description: Tools like Intercom, Drift, and Zendesk allow businesses to provide instant support and answers to customer inquiries, even after hours.
Benefits:
Enhances customer satisfaction by providing immediate assistance.
Reduces strain on human customer support teams.
Collects data on common customer issues, guiding business improvements.
13. Content Management Systems (CMS):
Description: Platforms like WordPress, Joomla, and Drupal facilitate creating, managing, and optimizing website content without needing deep technical knowledge.
Benefits:
Ensures a professional online presence.
Facilitates easy updates and content additions.
Enhances SEO, driving organic traffic to the site.
14. Email Marketing Platforms:
Description: Tools like Mailchimp, Constant Contact, and SendinBlue help businesses in crafting and sending targeted email campaigns to their audience.
Benefits:
Builds and nurtures customer relationships.
Delivers high ROI compared to other marketing methods.
Provides actionable analytics to refine marketing strategies.
15. Inventory Management Software:
Description: Tools like Zoho Inventory, Ordoro, and Unleashed provide real-time tracking of stock levels, sales patterns, and order fulfillment.
Benefits:
Reduces risks of stockouts or overstock.
Improves cash flow by optimizing stock levels.
Enhances customer satisfaction through timely order processing and delivery.
16. Postage Meters:
Description: Postage meters, like those from Pitney Bowes, Neopost, and FP Mailing Solutions, are automated devices that print postage directly onto mailpieces, eliminating the need for adhesive stamps.
Benefits:
Streamlines and speeds up the mailing process for businesses.
Ensures accurate postage, reducing costs associated with over-posting or under-posting.
Provides discounted rates compared to traditional retail postage, leading to savings in mailing costs.
Enhances professional appearance of outgoing mail.
The business landscape is ever-evolving. However, the tools mentioned above have consistently proven their worth in the arsenal of successful small businesses. By leveraging these tools effectively, small business owners can not only navigate the challenges of today but also set the stage for sustained growth and success in the future. Remember, the right tools in the right hands can work wonders.