The Top 10 Business Phone Systems in 2023
In today's fast-paced business environment, reliable communication tools are crucial. Business phone systems are at the core of business operations, enabling seamless communication between teams, clients, and stakeholders.
Choosing the right phone system can dramatically improve your business efficiency, client relationships, and overall communication strategy. To help in your decision-making process, we've compiled a list of the top 10 business phone systems in 2023, based on features, reliability, customer service, and user feedback.
1. RingCentral
RingCentral tops the list for many businesses due to its comprehensive features and seamless integration with other software. Their cloud-based system offers voice, video, and messaging in one platform. With its user-friendly interface, robust mobile app, and excellent customer support, RingCentral proves to be a reliable choice for businesses of all sizes.
2. 8×8 X Series
The 8×8 X Series offers a well-rounded VoIP business phone system with a wealth of features, including voice calls, video conferencing, messaging, and even contact center capabilities. Known for its advanced analytics and reporting tools, 8×8 X Series is a popular choice among businesses that value data-driven decision making.
3. Nextiva
Nextiva stands out with its powerful business phone system combined with advanced CRM features. Its unified communication system covers voice, video, and team messaging. Additionally, their robust CRM platform allows businesses to streamline customer interactions and improve customer service.
4. Vonage Business Cloud
Vonage Business Cloud provides a reliable and flexible VoIP phone service with a wide range of features, such as video conferencing, team messaging, and integrations with popular productivity tools. Vonage's easy setup and scalability make it a great option for both small businesses and growing enterprises.
5. Mitel MiCloud Connect
Mitel MiCloud Connect combines phone, chat, and collaboration features into one cloud-based platform. With its intuitive user interface and comprehensive collaboration tools, MiCloud Connect is especially suited to businesses with remote teams or flexible working arrangements.
6. Ooma Office
Ooma Office offers an excellent balance of affordability, ease-of-use, and useful features for small to mid-sized businesses. Its VoIP phone service includes features like virtual receptionist, extension dialing, on-hold music, and more. Plus, the setup is straightforward, with no IT needed.
7. Grasshopper
Perfect for entrepreneurs and smaller businesses, Grasshopper provides a virtual phone system that works on top of your existing landline or mobile service. It offers essential features like business phone numbers, call forwarding, and voicemail transcription, allowing smaller businesses to present a professional image to clients.
8. Dialpad
Dialpad offers a cloud-based phone system with voice, video, and messaging capabilities. One notable feature is its Voice Intelligence (Vi) technology, which uses AI to transcribe calls, identify key conversation insights, and provide real-time coaching to sales and customer service teams.
9. Cisco Webex Calling
For businesses already using Cisco hardware or those looking for an enterprise-grade solution, Cisco Webex Calling offers a secure, scalable cloud calling solution. It provides robust calling features, team collaboration tools, and deep integration with the full suite of Cisco products.
10. Avaya OneCloud
Avaya OneCloud provides an all-in-one cloud solution for voice, video, messaging, and customer engagement. Known for its reliability and security, Avaya is a preferred choice for many large enterprises. Their innovative features, like AI-powered virtual assistants and immersive collaboration tools, make them a future-proof choice.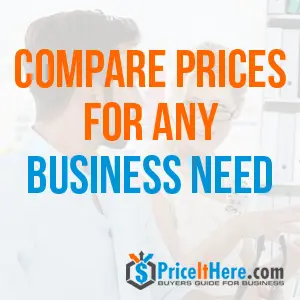 The best business phone system depends on your business's specific needs, size, and budget. Each of these phone systems offers unique features and capabilities, catering to different requirements.
Before making a decision, it's important to consider the following factors:
Features: Does the system provide the necessary features like call forwarding, voicemail, video conferencing, and team messaging?
Scalability: Can the system scale as your business grows? It's crucial that the system can accommodate an increasing number of users and adapt to changing needs.
Ease of Use: How user-friendly is the system? The easier the system is to use, the less training your team will need.
Integration: Does the system integrate with other software that your business uses, such as CRM or productivity tools?
Customer Support: How is the system's customer support? Reliable customer support is crucial for resolving any technical issues that may arise.
Cost: Does the cost of the system fit within your budget? Besides the initial cost, consider any additional fees for extra features, upgrades, or support.
With these factors in mind, you'll be well-equipped to choose the right business phone system that can streamline your communication, improve team collaboration, and enhance your business operations. Whether you are a small business, a growing enterprise, or a large corporation, there is a phone system out there that can meet your needs and help drive your business toward success in 2023 and beyond.
Exploring the Different Types of Business Phone Systems on the Market
When choosing a business phone system, it's important to understand the different types available on the market. From traditional landline systems to modern cloud-based phone systems and VoIP solutions, each has its unique set of features and advantages. Your decision should align with your business needs, budget, and infrastructure. In this section, we'll delve into the main types of business phone systems and how they can cater to your specific requirements.
Traditional Landline Systems
Traditional landline systems, also known as public switched telephone networks (PSTNs), have been around for decades. They use copper lines to deliver voice communication and require on-site PBX (Private Branch Exchange) hardware to handle extensions and features like call transfers and directories.
While many companies are transitioning away from landlines in favor of more technologically advanced options, some businesses may still prefer them due to their reliability and familiarity. However, they don't provide the flexibility and features that other systems offer and can be more expensive to maintain and upgrade.
VoIP Systems
Voice over Internet Protocol (VoIP) systems utilize your internet connection to make and receive calls. This modern alternative to traditional phone lines offers a wealth of advanced features that today's businesses find invaluable. These can include call forwarding, automatic call distribution, call recording, voicemail to email transcription, and more.
Furthermore, VoIP systems are typically more cost effective than traditional landlines, as they don't require extensive hardware or maintenance. They also allow for easy scaling, making them a popular choice for growing businesses.
Cloud-Based Phone Systems
Cloud-based phone systems, also known as hosted PBX or hosted VoIP, are a subset of VoIP systems where the PBX hardware is hosted by the service provider. These systems offer much of the same functionality as on-premise VoIP systems but without the need for hardware installation and maintenance.
One of the significant advantages of cloud-based phone systems is the ability to access your business phone system from anywhere. As long as you have an internet connection, you can make and receive calls, which is a great asset for remote workers or teams spread across different locations. Cloud-based phone systems also allow for seamless integration with other cloud services and software your business uses, providing a unified communication platform that enhances productivity and collaboration.
Mobile Apps for Business Phone Systems
With the rise of mobile devices in the workplace, many business phone system providers now offer mobile apps. These apps turn smartphones and tablets into additional extensions of the business phone system, allowing employees to make and receive business calls, access voicemails, and even participate in video conferences from their mobile devices.
For businesses with a significant number of remote workers or employees who travel frequently, these mobile apps can be a game-changer, enabling consistent and efficient communication regardless of location.
The type of business phone system you choose will largely depend on your business needs, infrastructure, and budget. Each system offers its own set of benefits. Whether you're leaning towards the reliability of a traditional landline, the advanced features of a VoIP system, the flexibility of a cloud-based phone system, or the mobility provided by mobile apps, ensure you choose a system that aligns with your business objectives and facilitates efficient communication.
Top Features to Look for in a Business Phone System
Choosing the right business phone system is a crucial decision that can significantly impact your business operations and communication efficiency. While the basic function of a business phone system is to facilitate voice communication, modern systems come packed with a myriad of advanced features that can enhance your team's productivity and improve customer interactions. Here are some top features to look for in a business phone system:
Voicemail to Email Transcription
This feature transcribes voicemail messages into text and sends them directly to your email. It allows for quick reading of the message when you're unable to listen to the voicemail, ensuring you never miss important details.
Call Forwarding and Mobile Integration
Call forwarding allows incoming calls to be redirected to another phone – such as a mobile phone – when you're not at your desk. This feature, coupled with mobile integration, is particularly useful for small business owners and employees who often work remotely or are on-the-go.
Multi-Level Interactive Voice Response (IVR)
An advanced IVR system can significantly improve customer interactions. This feature provides an automated menu system that directs callers to the appropriate department or individual, increasing operational efficiency and providing a better customer experience.
Video Conferencing
In today's digital age, having video conferencing capabilities is a must. It allows for face-to-face communication with team members, clients, or stakeholders, regardless of their location. This feature can dramatically enhance team collaboration and client relationships.
Live Chat
Many modern business phone systems also include a live chat feature, allowing businesses to communicate with customers in real-time via their website. Live chat is increasingly becoming a preferred method of communication for many customers, as it offers immediate response and a seamless customer experience.
Integration with CRM and Other Tools
The ability to integrate your business phone system with your Customer Relationship Management (CRM) system and other productivity tools can dramatically improve your team's efficiency. It allows for unified communication and seamless data sharing, resulting in better customer service and improved decision-making.
Call Recording
Call recording can be a valuable tool for training and quality control purposes. It allows managers to review calls to ensure proper communication is being upheld and provide feedback to improve future interactions.
Scalability
Finally, it's crucial to choose a system that can grow with your business. The system should be able to easily add or remove users, adjust features, and adapt to your changing needs.
The right business phone system with the appropriate advanced features can be a game-changer for your business. By considering your business needs, the mobility of your team, the preferences of your customers, and the benefits of live chat and other features, you can make a well-informed decision that will enhance your business communication and propel your business toward success.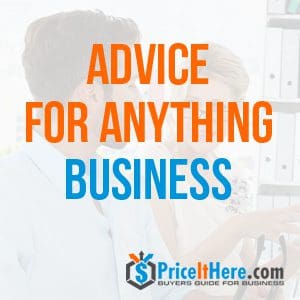 Do Businesses Really Need Phone Systems?
In an age where digital communication channels like email, social media, and instant messaging are prevalent, some may question whether businesses really need phone systems. The answer is a resounding yes. Despite the rise of digital communication, phone systems continue to play a critical role in business operations. Here's why:
Professionalism
A business phone number gives your company a professional image. It distinguishes your business calls from personal calls and assures customers that they are dealing with a legitimate business. Also, features like a custom greeting, call menu, or a virtual receptionist can enhance your company's professional appearance.
Efficient Communication
Business phone systems streamline your business communication. Features like call forwarding, conference calls, automated attendants, and voicemail to email ensure effective and efficient communication within your team and with customers.
Advanced Features
Modern business phone systems come with a host of advanced features that are designed to improve business operations. These features can include:
Text messages: Some systems allow businesses to send and receive text messages from their business phone number, giving customers an additional method to reach out.
Unlimited calling: Many business phone systems offer plans with unlimited calls, ensuring that you can communicate as needed without worrying about the bill.
Integration with business tools: Many phone systems can be integrated with other tools your business uses, like your CRM or productivity tools. This can improve efficiency and streamline your operations.
Call recording and analytics: These features can provide valuable insights into your team's communication and help you identify areas for improvement.
Scalability
As your business grows, your communication needs will also evolve. Business phone systems are designed to scale with your business. Whether you need to add new users, introduce new features, or expand to new locations, a business phone system can adapt to your changing needs.
Cost-Effectiveness
While there's an upfront cost involved with setting up a business phone system, the investment can save you money in the long run. Plans with unlimited calls can reduce your phone bill, while features like video conferencing can save on travel costs. Also, the efficiency gained through better communication can lead to increased productivity and revenue.
Customer Preference
Despite the rise of digital communication, many customers still prefer to speak with a person over the phone. A business phone system ensures that you can cater to these customers and provide the best customer service.
A business phone system is more than just a way to make and receive calls. It's a tool that can enhance your professionalism, improve your communication, provide valuable features, and scale your business. Regardless of your industry or business size, investing in a business phone system can provide significant benefits and help drive your business toward success.
Cost of Business Phone Systems: A Comprehensive Breakdown
Understanding the costs associated with business phone systems can be a complex process due to the myriad of options available. It's critical to look at both the upfront costs and the ongoing costs when evaluating the total cost of ownership. This section will delve into the average cost estimates for different types of business phone systems and the frequency of free trial offers.
Traditional Landline Systems
Traditional landline systems are typically the most expensive type of business phone system due to the significant upfront costs. Businesses need to purchase and install PBX hardware, which can range from $500 to $2000 depending on the system's size and complexity. Additionally, there are installation costs, maintenance fees, and the ongoing cost of the phone service itself.
The monthly service fee for a business landline typically falls between $20 and $50 per line. Keep in mind that long-distance and international calls may carry additional charges. It's also worth noting that traditional landline providers seldom offer free trials due to the extensive installation process.
VoIP Systems
VoIP systems tend to be more affordable than traditional landlines and offer a broader range of features. The cost of VoIP phone services can vary greatly based on the provider, the number of users, and the selected features.
On average, businesses can expect to pay anywhere between $20 to $35 per user per month for a standard VoIP plan, which usually includes features like unlimited calls, voicemail, call forwarding, and more. More comprehensive plans that include advanced features like video conferencing, team messaging, and CRM integrations may cost up to $50 per user per month. Many VoIP providers offer free trials, usually ranging from 14 to 30 days, allowing businesses to test out the service before committing.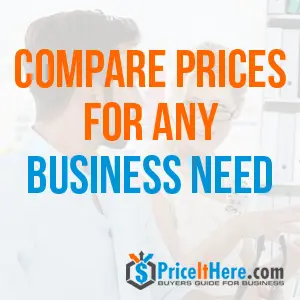 Cloud-Based Phone Systems
Cloud-based phone systems, similar to VoIP systems, generally charge a monthly fee per user. The cost typically ranges from $15 to $35 per user per month for basic plans, while premium plans with more advanced features may cost up to $60 per user per month. Given that these systems are hosted in the cloud, businesses save on upfront hardware costs and ongoing maintenance fees.
Like VoIP providers, many cloud-based phone system providers offer free trials. These trials are an excellent opportunity for businesses to explore the system's features and usability before committing to a contract.
Mobile Phone Systems
Mobile phone systems or virtual phone systems are generally the most cost-effective solution, making them a popular choice for small businesses and startups. They typically offer a flat monthly fee that ranges from $10 to $30 per month. This fee usually includes a business phone number, unlimited calls and text messages, and some basic call management features.
Most mobile phone system providers offer a free trial period, generally lasting around 7 to 14 days. This gives businesses the chance to test the system's functionality and determine if it meets their needs before making a commitment.
The cost of a business phone system can vary widely based on the type of system, the chosen plan, and the specific provider. However, with the vast number of providers and plans available, businesses of all sizes and budgets can find a solution that fits their needs. It's always a good idea to take advantage of free trials to ensure the system is the right fit for your business before making a long-term investment.
Understanding the Value-Add of Business Phone System Features
In the competitive landscape of business phone systems, it's not just the basic features that make a difference. It's the additional features that can provide a significant edge, streamlining operations and enhancing customer service. Here's a closer look at some standard and advanced features you should consider when evaluating a business phone system:
Standard Features
These are the basic features that form the core of any business phone system. They usually include:
Call Transfer: This is a crucial feature that allows calls to be redirected to the appropriate person or department within your organization. It ensures a smooth, seamless experience for the caller.
Auto Attendants: These automated messages help guide callers through your phone system. For small businesses, auto attendants can give the impression of a larger organization by providing callers with a list of departments or personnel to choose from.
Call Routing: This feature automatically routes calls to the correct extension based on predefined rules. It could be as simple as directing calls to different departments during business hours or as complex as routing calls based on the caller's ID or input.
Toll-Free Minutes: Many business phone systems include a certain number of toll-free minutes in their packages. This means the business can have a toll-free number (like 1-800) and callers won't be charged for the call.
Additional Features
These features provide enhanced functionality and can dramatically improve your business operations:
Call Recordings: This feature allows businesses to record calls, a useful tool for training, quality assurance, and legal compliance. Call recordings can be reviewed to assess customer service and glean insights about customer interactions.
Advanced Call Transfer: While basic call transfer lets you redirect calls manually, advanced call transfer provides more options. For example, you might be able to transfer calls automatically based on the caller's input or the time of day.
Integration with CRM and Other Tools: Some business phone systems can integrate with Customer Relationship Management (CRM) tools and other software used by the business. This integration can streamline operations and improve customer service by providing relevant customer information during calls.
Advanced Auto Attendants: More advanced auto attendant features can include interactive voice response (IVR) systems, which use speech recognition to route calls, and virtual receptionists, which use AI to answer basic customer queries.
Video Conferencing and Team Messaging: As businesses increasingly operate in a digital and remote environment, features like video conferencing and team messaging have become more important. These features allow teams to collaborate effectively, regardless of their physical location.
The right mix of standard and additional features can significantly improve your business communication and operations. Consider the specific needs of your business when evaluating these features. Whether it's call recordings for quality assurance, advanced call transfer for efficient call handling, or video conferencing for team collaboration, ensure you choose a system that provides the features that are most beneficial to your business.