How Much Does Antivirus Software

Cost

?
Most anti-virus software cost about $45 a year for 3 licenses, but spam protection can run much more for commercial servers. Higher-end virus protection will cost you about $150 for 1-5 licenses.

We have gathered the best prices for the most popular antivirus software that you need to know about! Get protected now and learn which is best for your home or business. The internet is a fun place to explore, and the power it has to connect people has brought communities and companies to new heights. Through digital technology, people can develop connections and communicate through a variety of mediums. Yet, not all of those connections are good for everyone else.
The Cost of Virus Removal
The internet has also introduced people to a new threat: cybercrime. People's whole lives are on the internet and with so much information stored online hackers are developing malware, like viruses, to steal it. And when that happens, it's not just your PC that may be lost. It can be your identity, your money, or even your safety.
That means no antivirus cost is ever too high — you can't put a price on safety. Yet, you also need to ensure you go with the right program to get the protection you need.
The Price to Defend Your PC, Bit By Bit
The internet is filled with free antivirus resources, making it hard to decide which is right for you. Most of the time, the answer is clear: BitDefender. The program constantly rises to the top of antivirus reviews and has been verified by independent security companies.
Those security companies also gave it awards, illustrating the confidence many industry professionals have when using it. Beyond providing protection, BitDefender also comes loaded with a suite of security tools to keep you safe online. For example, it includes a password manager, so you can create complex passwords and keep track of them too!
On top of that, BitDefender also features sophisticated protection systems. It operates on many levels throughout your system to protect against ransomware attacks. It also identifies threats on your network and works to keep them at bay.
Antivirus Cost Comes With More Than Just Money
Unfortunately, having so many security systems isn't cheap — at least in terms of your resources. BitDefender has a reputation for demanding a lot out of your system to protect the rest of it. It's a perfect solution if your PC is loaded with the latest and greatest specs, but average users may have a hard time using it.

Back To Basics With Norton Antivirus
Norton Antivirus is the name brand people think of when they need antivirus software. The company has been around since 2006, and in that time it's identified and eradicated many emerging threats. Its antivirus software is mostly known as remarkably average in almost all regards, which can be great for most people.
The company may not offer research-level protection but can identify the malware most average users run into. Most people aren't exploring the dark web or are handling new pieces of malware. And Norton understands that.
So the company crafted its product to only consume a moderate amount of resources. Norton protects you from most average kinds of malware and does so at an average cost. Most internet users don't need much more than that.
Brands Aren't Built Out Of Nothing
When Norton first began in 1991, it didn't include antivirus features. Then, when the program was released with a GUI in 2006, the company began exploring security. Soon, they were developing protection systems against then-sophisticated attacks like homepage hijacking.
The brand helped build a consumer-level industry of antivirus platforms. It's why Norton is so well known, if not the best.

ESET NOD32 Caters To Hardcore Users
ESET NOD32 is a relatively obscure antivirus platform, featuring an apt mascot: a robot. The program has won several awards for protecting against almost all kinds of malware. The overarching philosophy behind the program is that it will protect you from bad code, and do whatever it needs to. And it'll come at a low cost too.
The program operates at multiple levels on your PC. If a virus attacks your BIOS, the program can stop it from the OS. And it'll be able to identify malicious codes on your network before they ever reach your PC. And with its GUI, you can see it all play out as it informs you about the files it's scanning and threats its finding.
It protects you from malicious code, and it does it exceptionally well. However, ESET NOD32 won't protect you from bad people.
Technological Protection Doesn't Protect From Phishing
The approach the program takes doesn't take into account attacks like phishing attempts or basic social engineering. It won't alert you if it suspects you've wandered onto a shady website, or if someone may not be who they claim to be. For that, you need to hone your own instincts and protect yourself.
If you're a tech savant, you probably already know how to identify when something seems wrong with a website or when someone may be trying to fool you. That makes ESET NOD32 a great choice for people familiar with the technology. Yet, for the average person, there may be better options.

Malwarebytes Will Keep Malware At Bay
Malwarebytes began as a valuable tool to remove malware for an already infected system. People would use it to regain control of their PC after being infected with something. Best of all, that tool is still free. Yet, it's antivirus features aren't.
However, the company recently branched out into preventing malware too. The tool is still known for being the go-to choice for fixing infected PCs. But now, you can also prevent them from getting viruses in the first place.
Removing Viruses Is Different From Avoiding Them
Unfortunately, since Malwarebytes began as a tool to remove malware, the company was ill-equipped to protect against them in the first place. The new program eats up resources as if it were constantly removing malicious code. It also lacks the backing of a research lab like most other platforms have.
If you're at risk of getting infected, you should download Malwarebytes. Otherwise, you may want to consider other options.

The Best Antivirus Is The One That Protects You
Everyone has different needs when it comes to protecting their PCs. Some people are actively targeted by hackers and need robust protection from malware. Others are passive users more worried about their antivirus cost, or how much it interferes with their average experiences.
Knowing which one to choose from is difficult, whether you're purchasing antivirus for your business or for personal use. If you're a business though, it's easy to get help.
Compare Antivirus Software Pricing
Antivirus Software
# Reviews
Rating (1-5)

# Licenses
Best Price
Kaspersky

579 Reviews
4.0 Stars
3 Licenses
$24.90
BUY IT

Bitdefender
88 Reviews
3.0 Stars
3 Licenses
$59.99
BUY IT

Norton 360
1,327 Reviews
4.0 Stars
3 Licenses
$39.00
BUY IT

BullGuard Premium
2 Reviews
3.0 Stars
1 Licenses
$65.18
BUY IT

AVG Antivirus
29 Reviews
3.5 Stars
3 Licenses
$35.26
BUY IT

ESET NOD32
22 Reviews
4.5 Stars
3 Licenses
$38.88
BUY IT

Webroot SecureAnywhere
101 Reviews
4.5 Stars
3 Licenses
$30.10
BUY IT

McAfee
356 Reviews
3.5 Stars
3 Licenses
$17.99
BUY IT

Panda Antivirus
5 Reviews
5.0 Stars
3 Licenses
$9.98
BUY IT

VIPRE Internet Security
12 Reviews
3.5 Stars
10 Licenses
$69.99
BUY IT

Understand the importance of investing in antivirus software for your computer and other devices. Discover what antivirus software is, its features, and how it can protect against malicious activity, viruses, and malware. Here we explain why it is important to have an up-to-date antivirus program installed on your computer and other devices. Additionally, we will highlight tips on how to choose the best antivirus software for your needs and how to keep it updated.
What Does Antivirus Software Do?
Antivirus software is a computer program that helps protect your devices against malicious activity, viruses, and malware. It scans for potential threats and blocks them from entering your device. Antivirus programs come with features such as real-time protection, which scans files as they are opened or downloaded; heuristic scanning that looks for similarities to known viruses; and scheduled scanning, which allows you to set a specific time for the program to scan your device.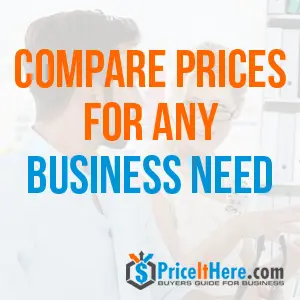 Having an up-to-date antivirus program installed on your computer and other devices is crucial, as it provides protection against malicious attacks and viruses that can damage or even put data at risk. It also helps protect against malware that can be used to access personal information, such as passwords and credit card numbers. Furthermore, an antivirus program can even help you detect and remove unwanted applications that may have been installed without your knowledge.
Getting the Right Software Protection
When choosing antivirus software, it is important to choose a program that is compatible with your operating system and devices. Consider features such as ease of use, cost, customer support, and the level of protection provided. Furthermore, make sure to keep your antivirus program updated so that it can continue to protect you against the latest threats.

Which is the Best Anti-Virus Software For Your PC?
This brief will provide an overview of the best anti-virus software available on the market, with a focus on key features, performance, usability, and cost. We'll review several popular programs to help you decide which one is best for your needs.
To start off our brief, let's take a look at the features offered by anti-virus software. The most important feature is the ability to detect and remove malicious programs, such as viruses, worms, and Trojans. Most modern anti-virus programs can also detect and block phishing websites, ransomware, spyware, and other threats before they can infect your computer system.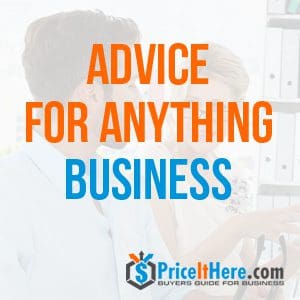 Next, we'll consider the performance of the various programs. This includes both how quickly and accurately they are able to detect threats, as well as how much system resource usage they require. The ideal anti-virus software should be efficient enough to protect your computer without slowing it down significantly.
Usability is another key factor in choosing an anti-virus program. The software should be easy to install and use, with a straightforward user interface. Most programs also offer support for multiple operating systems, so you can easily switch between them if necessary.
Finally, we'll discuss the cost. Anti-virus software can range from free open-source programs to subscription-based programs with additional features. Some offer trial versions and discount plans, so you can decide which one is most cost-effective for your needs.
Overall, the best anti-virus software will depend on your individual requirements. We hope this brief has provided an overview of the features and performance of some of the top programs, to help you make an informed decision.
Thank you for reading this brief on the best anti-virus software. If you have any further questions, please don't hesitate to reach out. Good luck in your search for the perfect program!
In conclusion, investing in antivirus software is essential for protecting your computer and other devices from malicious activity, viruses, and malware.

Top 10 Antiviruses of 2021: The Definitive List
1. Kaspersky Internet Security: Kaspersky Internet Security is a comprehensive security suite that includes antivirus protection, a firewall, parental control, and safety features for online banking and shopping. It offers proactive malware detection and effective real-time protection from viruses and other threats.
2. Norton 360 Deluxe: Norton 360 Deluxe provides comprehensive virus protection, including antivirus and firewall protection, secure online browsing, spyware removal, web protection, and more. It also has a password manager to help keep your accounts safe.
3. Bitdefender Total Security: Bitdefender Total Security offers virus protection, as well as advanced parental control features and secure online banking with two-factor authentication. The software also includes a secure browser and anti-phishing protection.
4. McAfee Total Protection: McAfee Total Protection is an all-in-one security suite that includes antivirus, firewalls, parental control, and more. It provides real-time virus protection, online safety tools, vulnerability scans, and ransomware protection.
5. Avast Premium Security: Avast Premium Security is a comprehensive security suite that includes antivirus, firewall, and browser protection. It also has a password manager to help keep your accounts safe, as well as an easy-to-use interface.
6. ESET NOD32 Antivirus: ESET NOD32 Antivirus provides effective virus protection, as well as anti-spyware and anti-phishing features. It also includes anti-theft and parental control features.
7. Webroot SecureAnywhere: Webroot SecureAnywhere is a cloud-based antivirus that offers real-time protection from viruses, malware, rootkits, and more. It also includes a firewall and identity theft protection.
8. Trend Micro Maximum Security: Trend Micro Maximum Security is an all-in-one security solution that offers antivirus, firewalls, parental control, and more. It also includes anti-spam filters and internet security tools.
9. Avira Antivirus Pro: Avira Antivirus Pro is a comprehensive antivirus suite that includes malware protection, anti-phishing, real-time threat detection, and more. It also has a secure browser to protect against malicious websites.
10. F-Secure Total Security: F-Secure Total Security is an all-in-one security solution that includes antivirus, firewall, and parental control features. It also has a password manager to keep your accounts safe, as well as online banking protection.
This list of the top 10 antiviruses should help you decide which security suite is best for you. Each product offers comprehensive virus protection and other features to protect against malware, phishing, online banking threats, and more. Consider the features that you need most when deciding which product to purchase. Whatever solution you choose, make sure it provides effective real-time protection against today's digital threats.