How Much Does
Medical Practice Management Software

Cost In 2023?

How Much Does Medical Practice Management Software Cost and What to Look For: In 2023 medical practice management software costs $3,500 – $11,100 (hosted on-premise) to $54 – $450/user (cloud-based). What will it cost you? Find out Now:






Here's What You Need To Know:

Software cost starts at around $610 for a typical package that would be utilized in a small private practice and may go as high as $59,040 for a locally hosted program.  The price paid is proportional to the size of the practice that needs the software in place, as larger practices have much more complex needs. For certain types of software, it also becomes important to ensure that you have sufficient resources in place to manage the solution before putting it into place.
Benefits of Practice Manager Software
Medical billing software can enable you to streamline the claims billing process. You can use it to automate the submissions of claims. Also, you can use it to handle denials and re-submissions.
With medical billing software, you can check the status of claims quickly. With some offerings, you can receive reimbursements from insurers.
Medical billing software can save you a great deal of time and frustration. For instance, it can help you to verify patient insurance before treatment. You can also use it to adjust codes when needed.
By automating some administrative tasks, you can regain control of your finances successfully. Accordingly, medical billing software can prove invaluable for your practice.
There are many medical billing software offerings. As such, it can prove challenging to figure out which one is the best fit for your practice.
In general, there are two types of medical billing programs. Practitioners use one kind of program for managing patient electronic health records (EHRs). Another class of medical billing software is for managing your practice.
Both of these programs can improve your practice efficiency and productivity. However, they function very differently.
Medical practice management software improves the productivity of office administrative work. Meanwhile, HR software helps you to accurately and securely document patient medical information.
What to Look for When Choosing the Right Medical Practice Management Software
When choosing a medical practice management solution, there are several key features to consider:
• Scalability: Choose a system that is designed to grow with your business, as well as one that can handle both current and future patient needs.
• Ease of use: Make sure the software is easy to use and navigate so providers and staff can quickly answer patient questions and access records.
• Security: Ensure the software is secure and compliant with all relevant data protection regulations.
• Reporting features: Look for reporting features that provide insights into financial performance, patient satisfaction, and other analytics so you can make informed decisions.
• Integrations: Choose a system that can integrate with other software solutions and systems, such as Electronic Medical Records (EMRs) or insurance processing platforms.
• Cloud-Based: Opt for cloud-based software so it can be accessed from any device at any time, ensuring the practice is always up to date.
By carefully selecting the right medical practice management software, you can arm your healthcare team with the right tools to provide high-quality patient care and run a well-managed medical practice.
COMPARE QUOTES
The Best Software for Your Practice
Among healthcare software providers, there are a few that stand out. For example, Kareo is an in-house revenue cycle management application for small practices. The software is a competitively priced cloud-based offering.
Practice management software cost variation. Medical billing software can cost as little as $27 to $250 a month when accessed via the cloud. Alternatively, you can pay up to $8,000 or more a month for an on-site setup.
NextGen is another popular medical billing program for small practices. It's a comprehensive automated billing platform that's user-friendly and easy to manage.
Another great offering for small practices is TotalMD. The program features a robust, flexible, and user-friendly interface.
TotalMD also offers a mobile telemedicine app. The company has plans that start as low as $99 per month.
NueMD is a popular cloud-based medical billing software offering among practices. It helps doctors' offices shorten the revenue cycle and increases operational efficiency.
This program is ideal for a variety of medical specialties. NueMD has offerings that start around $200 per month.
AthenaHealth is another feature-packed cloud-based billing program. It enables practitioners to manage both patient information and the practice revenue cycle.
You can also use AthenaHealth for patient coordination. The program also allows you to manage finances and clinical data.
Each offering has its strong points. However, it would help if you evaluated them individually. By taking a closer look at available applications, you can find the best solution for your practice.

Choosing a Medical Practice Software Solution
Before choosing a solution, it's also important to think about what will work with your existing practice. For example, you need to think about what software will work with your existing applications.
By offering integrations, software vendors enable their programs to work with apps that you already use. This feature is highly beneficial. You can save significant time and money by integrating new software with your existing resources.
Software integrations assimilate with your existing workflow. This kind of pairing reduces the training required to enable staff members to use new technology.
It can take months to train employees on how to work with a new program. Accordingly, you'll need to consider this when choosing a new software provider.
Again, it's helpful to choose a software provider that offers integrations. Nevertheless, you'll still want to choose a software solution that's easy to learn.
It's essential that the transition to new software goes as smoothly as possible. As such, make sure that you are comfortable with how easy it is to use a potential new medical practice management program.
Level up Your Practice With Management Software
It can prove challenging to run a successful medical practice. Trying to handle the many administrative tasks of a practice manually can prove stressful. There's a lot that you need to monitor and track.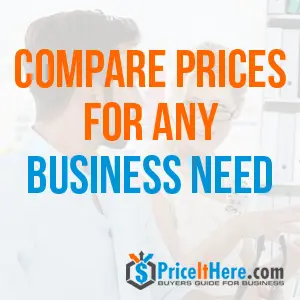 Nevertheless, it's highly important that you do so. Your practice is more than a business.
People depend on your practice for their health. Accordingly, it's important to organize and run your practice efficiently.
Your manual recordkeeping system may have worked well when you open your practice. Most likely, however, your practice has grown over time. As your practice grew, it most likely became clear that your manual recordkeeping practices will soon no longer function as needed.
Medical practice management software can help you streamline your organization. It can save you time by performing duties such as checking insurance eligibility and scheduling appointments automatically.
Medical practice software can also reduce the effort needed to manage denied claims and generate important reports. Once you start using medical practice management software, you'll wonder how you ever managed without it.
Medical Practice Management Software Costs
For on-premise software, small businesses with 1-3 users can expect to invest $3,100 to $11,040. The cost includes delivery, setup, and employee training. If you require more advanced medical practice management software such as EMR and billing, the price may run upwards of $14,007.
Medical practice management software helps run multiple aspects of any doctor's office, clinic, or hospital. It assists with tracking patient information, organizing, sending and completing billing processes, scheduling patient visits as well as a wide host of reporting features. It can become the beating heart of a medical practice that ensures the rest of the organization can continue to operate smoothly.
One of the newer innovations in the field is cloud-based software. This makes using the software much easier, while also allowing businesses to license medical practice management software at a much lower price than previous options. It is important, however, to ensure that all software that you're considering is completely HIPPA compliant. Regulations regarding electronic communication and record storage are strict, and it is very important to stay in compliance at all times.
A combination software package may also offer you the most bang for your buck. This is a system that integrates electronic health record management with medical practice management software. The EHR incentive program driving towards paperless record-keeping makes this a very affordable option for many practices.
Make sure that a given software package is designed to handle the volume of patients and practitioners in your clinic before purchasing. Check to see how it integrates with existing hardware that your staff currently uses. Also, verify that the software is updated regularly. When HIPAA regulations change, as they often do, you want your software provider to quickly offer an update that keeps your software and your business in compliance with the latest regulatory restrictions.
COMPARE QUOTES
What You Can Expect to Pay for Your Medical Practice Management Software
The cost of medical practice management software is based largely on the size of your practice, and the type of software solution that works best for you. Smaller practices should be able to find software for between $600 and $1800, with a small fee for additional workstations. For a large-scale, locally hosted application, costs start at around $1507 but range into the tens of thousands. Cloud-based solutions may be the most affordable, often costing between $230-$500 per month.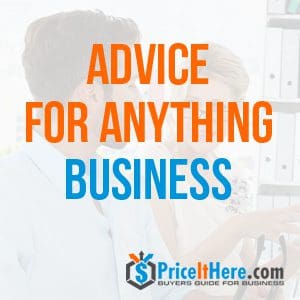 Patient care is the very face of medical care that most people will see. How a patient is treated can determine the very foundation of a critical doctor-patient relationship to find important medical concerns and issues early on. But beyond "customer service" orientation in the healthcare business, tactical organization, and perfect record-keeping are necessary to support the business side of a healthcare practice.
Medical software that helps doctors and healthcare practices manage their offices has been around for a long time. Today's medical practice management software has embraced technological innovations that leave its older counterparts in the dust.
Find the Best Value for Your Practice
Now that you know more about practice management software, you're ready to start looking for vendors.
Price It Here is a great way to fill out a single form and have multiple contractors give you the best quotes. Our site is home to a hyper-competitive marketplace. In minutes, you can have the best local providers competing to serve your needs.
With Price It Here, you can find the services you need for your practice with a few clicks. What's more, you can enjoy the benefits of our service absolutely free
Find Medical Practice Management Software Providers Near You and Compare Up To Five Money Saving Quotes
COMPARE QUOTES