How Much Does
HR Outsourcing

Cost?

HR Outsourcing cost ranges between $55 a month to $1,500.

HR outsourcing is something that any business needs to know about. HR outsourcing involves hiring different companies to take care of personnel projects such as health benefits, workers' compensation insurance company retirement plans. Compare Your Cost Here:

Interested in switching to HRO services?
Here are the top 10 HR Outsourcing services
1. Paychex Flex
Do you run your own small business? If so, then you might want to try out Paychex Flex for your company. That's because they offer all of the best HR outsourcing services, which include the following:
Tax services
Benefit services
Recruiting services
Training services
As if that's not enough, Paychex Flex does it all without even having you sign a so-called "long-term contract." What makes this outsourcing HR company so special is that they actually offer assistance on-site, no matter if it includes putting human resources professionals in your office to help customers in person.
PAYCHEX COST: Plans start at $60, plus a $200 Set-up fee.
Starting at $60 for each pay period for payroll services, Paychex Flex is one of the cheapest HR outsourcing companies on the list. And we promise that it's worth it.

2. Oasis Outsourcing
For those of you with super tiny businesses, you can't get any better than Oasis Outsourcing. One of the best parts about this business is that they offer almost every human resources service that you could imagine, without forcing you to sign a long-term contract either.
Not only will they work with your customers to create a solid strategy, but they'll also provide user-friendly mobile and online account management options so that you can easily stay up-to-date with human resources administration. On top of that, they also offer the following services as well:
OASIS COST: Plans run $39 to $500 a month.
Training
Performance reviews
Additional employee management issues
How much does the service cost? Since they don't post their prices publicly, you'll have to contact them for a free consultation to find out!

3. Insperity
If you are looking for a custom offer, then we highly recommend that you check out Insperity. Similar to the companies that we've already mentioned, Insperity offers all the same services anymore. With additional drug test and background check services during the hiring process, they also offer:
Recruitment services
Payroll services
Benefit administration services
Regulatory compliance services
Risk management services
Insperity COST: Pricing Starts at $230 per person.
Now that we've got that covered, Insperity is wonderful for offering customizable services to small business owners. Plus, they don't make you pay for bundled services either.
Although Insperity doesn't post the prices publicly, a third-party resource lists its price at $230 per person for small to midsize companies with five full-time employees.

4. TriNet
What're the best human resources outsourcing for industry-specific solutions? The answer is simple – try TriNet. Of course, they offer traditional human resources services, but what makes it unique is that they make their services specific to your industry.
Yes, you read that right. For example, TriNet specializes in offering HR services to the following industries:
Healthcare
Financial services
Retail
Manufacturing
Non-profit
TriNet COST: $80 – $600
From medical billing to QuickBooks accounting, TriNet has got you covered, especially with its useful live chat feature. With prices ranging from $80 to $600 per month for each employee, you can't get any better than that!

5. ADP Total Source
Can we please take a moment to talk about the talk about ADP Total Source? As one of the biggest HR outsourcing companies in the industry, this company is the perfect choice for businesses with over 500 staff members. Offering a wide range of HR outsourcing services, they also offer management and standout performance features.
ADP COST: $290/Year Basic Annual rate. ADP's monthly base rate is $85.
Spanning the life cycle of one full employee, ADP Total Source is one of the only HR outsourcing businesses to specialize in first-round interviews. Celebrated for their excellent customer service, you can expect to hire this company for a monthly base rate of $85.

6. CPEhr
What's the real deal about CPEhr? Fair question. Offering traditional HR services, CPEhr lets customers pick service by service, rather than making them subscribe to a bundle plan. Besides this, they offer one-on-one consultations with human resources experts too.
CPEhr COST: $50+ Per Month
In addition, CPEhr focuses on offering educational services as well. In spite of the fact that they've had some not–so–stellar reviews for mobile functionality and online support, they are still an excellent choice for businesses that need individual attention from human resources specialists.
Since their prices are not posted, you have to request a proposal to find out how much they charge.

7. Accenture HR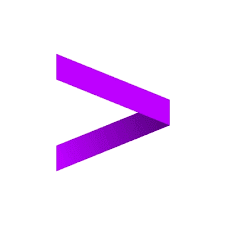 We're not going to lie. Despite how popular Accenture HR is, they've been getting a reputation for bad customer service lately.
Accenture HR COST: $42.88+ Per Month (actual prices not listed on the company website)
To make matters worse, Accenture HR has even been dropped out of the list of top 10 human resources outsourcers on review websites because of this issue.
Due to the fact that the prices are not listed, you'll have to contact them to view their customized pricing options.

8. AonHewitt
If you're interested in working with AonHewitt, then you will be happy to know that they offer almost every single human resources service except for the following:
Job recruitment
Job postings
Job descriptions
AonHewitt COST: Unknown
For those of you who can overlook that fact, AonHewitt is known for its outstanding performance management services. However, they typically focus on huge, corporate customers. Although they don't have a mobile app right now, their website has some educational resources for you to learn from.
Since their rates are not listed, please free to come to contact them for pricing options.

9. Checkpoint HR
Want to know a secret? When it comes to midsize companies, Checkpoint HR is their number one choice. That's because customers are constantly praising them for their fantastic customer satisfaction levels. Plus, they off for extensive human resources services, which include the following:
Full lifecycle recruiting
Payroll integration
Benefits integration
Administration integration
Checkpoint HR COST: $35 – $75 / month (estimated)
How much does this all cost? Like most of these companies, their prices are not publicly listed, so you have to contact them for a consultation instead.

10. XcelHR
Last but not least, there is XcelHR. In case you didn't know, they offer all the following human resources services:
Payroll
Benefits
Risk management
Administration
XcelHR COST: $49 to $99 a month per user.
The best part about this company is that they offer human resources services to businesses of all sizes. Additionally, their mobile app is to die for and is compatible with both android and IOS devices. Despite the weak support options and lack of live chat or fax options, they are still worth a shot.
With a price range of between $49 and $99 per user per month, you are going to be saving a ton of cash this helpful service!

What Services Do HR Outsourcing Companies Offer?
You might be wondering: what is human resources outsourcing? We are glad that you asked. Fortunately for you, human resources outsourcing companies offer a bunch of different services, including the following:
Drug screening
Performance management
Retirement planning
Healthcare benefits
Employee assistance
But wait– there's more. In addition to everything that we've discussed above, most human resources outsourcing companies also offer services such as:
Employee counseling
Temporary staffing
Risk management
Payroll services
Background screening
So, what happens if you decide to outsource human resources services partially?
The result is that your business will share the responsibility with the vendor of your choice, distributing info, and controlling all functions.
How about if you decide to outsource human resources completely?
If that's the case, then the vendor of your choice will be in control of all human resources responsibilities. Then, the human resources manager or the owner of the original business will have a new role to fill, communicating with the vendor and only focusing on human resources to manage the vendor–business relationship.
Is HR Outsourcing Good for Small Businesses?
Question: is HR outsourcing good for small businesses? The short answer is yes. That's because human resources outsourcing allows small to midsize businesses to delegate and manage employees much easier, particularly since they won't have to focus on training, recruiting, or payroll services
Not to mention administration and benefits services. We can't emphasize this enough– hiring an all-in-one human resources platform will make it more affordable for your small business to take care of all human resources services on its own.
With an all in one human resource outsourcing company, you never have to worry about doing the following services again:
Signing offer letters
Filling out I-9 forms
Filling out W-4 forms
Enrolling in benefits
The craziest part is that all this can be done before your new employee starts their first day of work. In addition to this, many human resource outsourcing companies also assist with compliance by distributing new hire information to federal and state tax agencies. Plus, they will calculate and file payroll taxes automatically too. What more could you possibly ask for?
How Much Does Human Resources Outsourcing Cost?
How much do human resources outsourcing costs? As of this year, the average human resources outsourcing company will charge anywhere from $50-$1500 per month. Naturally, this price is based on how many employees you have and how many services you need.
As we discussed above, most human resources companies will help you out with benefits, training, and tax services. You'll find that it's worth it to pay a third party company to take care of your human resources responsibilities, city both time and money. Plus, you'll be able to focus on your own services or products more too.
On top of the services that we talked about, human resources outsourcing companies will also keep you in the loop with federal and state tax laws. In addition, in-house human resources department services will be taken care of by your third-party firm.
Typically, these services start at four percent for every staff member's pre-tax salary, which means that rates can change dramatically depending on how large or small your business is. In case you're wondering, certain human resources services can be paid for with a flat monthly fee as well.

Types of HR Outsourcing
Did you know that there are actually three different types of human resources outsourcing out there? As a matter of fact, some of the most popular kinds of human resources outsourcing include the following:
Human resources organizations
Professional employer organizations
Administrative services organizations
First of all, let's talk about human resources organizations. Let's face facts– most human resources organizations pick which human resources services that they need on an individual basis. Even though certain functions are taken care of by the human resource organization, a shared or co-management relationship can occur between your business and the human resources organization.
Once all of the human resources services have been outsourced, human resources organization will take full control. For bigger companies, strategic human resources will often have an internal position. However, many tactical and administrative roles are commonly outsourced.
Have a small business? If so, then you might want to hire a professional employer organization instead. Also known as PEO, a professional employer organization will take care of every human resources task. In addition, they are extra beneficial for small to midsize companies with less than 200 staff members.
If you decide to contract a professional employer organization, be prepared to have a co-management relationship where the professional employer organization officially becomes the "employer of record" and your business will become an "on-site employer."
Finally, there are administrative services organizations. As the third human resources outsourcing option, hiring an administrative services organization is your best bet for getting your administrative services dealt with.
On top of performing direct deposits, processing payroll, and filing payroll taxes for you.
Similar to an outsourced payroll, your tax filings will be under your federal employee identification number. But an administrative services organization will give you lots of help with any legal concerns or compliance questions too!
Save Time and Money With HR Outsourcing
Want to save time and money with HR outsourcing? With our handy guide, you'll never have to ask yourself, "what is HRO?" again.
Need help finding the right human resources outsourcing company for you? Don't hesitate to contact us today!
Get Matched up With the Right HR Outsourcing Supplier With Up To Five Money Saving Quotes