How Much Do
Employee Leasing and PEO

Cost in 2023?

A Guide to Buying PEO Services, Employee Leasing Pros and Cons, and Best Companies – Compare The Cost
Employee leasing typically costs between $700 – $5,600 for setting up plus ongoing fees according to your payroll needs, typically averaging 3.5%-4%.  See what your cost will be here:
It is entirely possible that you are brand new to the world of PEOs and employee leasing. Today, we're going to teach you about the ins and outs of these valuable services. To start with, an introduction to exactly what these services are will be provided. This will be followed up with some buying tips to keep in mind when trying to find the right PEO for your organization. Finally, we'll touch on the costs that you can expect to encounter when looking to utilize employee leasing for your company.
What is Employee Leasing?
Employee leasing is a specific type of legal arrangement where a separate organization, the "PEO" actually becomes the official employer for the people that in practical terms work for you. So why might this be a good idea?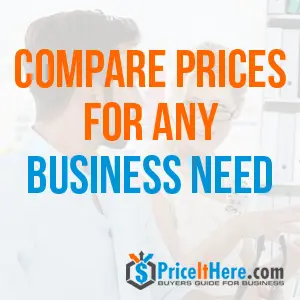 "PEO" stands for Professional Employer Organization. This means that they are a company that specializes in hiring employees that will then be put to work by other companies. Every time you hire a person to perform a service for your company, there is a mile-long pile of paperwork that awaits you, and numerous legal and financial hurdles that have to be properly traversed. When you use a PEO to employ your staff instead, they take care of all of those administrative details for you. They are the employer for all legal purposes, and then you lease the staff that you need to complete work at your business.
This is a great idea for many different types of companies. For instance, small businesses often lack the HR expertise to properly staff their organization and often fumble their way through the hiring process. This can leave you vulnerable to a variety of liability issues.
With a PEO, the employees along with the liability are tied to the leasing office rather than to your company. Not only does this afford you a certain amount of protection from various legal complications, but it also can save you a great deal of money. If you can't justify the cost of an entire full-time HR specialist or department, a PEO leasing agreement can be a way to enjoy all the benefits of professionals with HR expertise without having to create a completely new position within your business.
This may sound similar to another service that you might have encountered: "HRO" or, human resources outsourcing, which is another way that you can offload the workload of managing staff to a qualified outside provider. The difference, however, is that when you utilize an HRO you are essentially hiring someone to provide guidance and oversight to your HR activities. When you use a PEO, the employment of your staff is officially under the banner of their organization, not yours.
What to Look for in a PEO or Employee Leasing
When you're searching for a PEO to assume the official hiring of staff that will ultimately provide services at your organization, there are several important things to look for. First and foremost, you want to find a company with legal expertise to make sure that all of your regulatory and legal requirements are met in full. You also want a provider that will take the lead in filling your posted position. The best-case scenario is that the provider will take care of all the preliminary recruiting activities, leaving final interviews and decisions in your hands.
It is also important that you find a company that is going to take responsibility for the safety of the workers. This means that they will make sure that safety regulations are being complied with, and will take care of ensuring that all property workplace standards are enforced. Payments to cover all liability and safety-related issues should also be handled by the PEO.
Finally, payroll and benefits services should be included in your employee leasing service. A company that doesn't take care of these services is not covering all of your bases, and you will end up paying more, either internally or externally, in order to meet all of the requirements needed to keep your organization staffed. The best providers will offer a full suite of payroll services and benefits management.
Top Tips when Hiring a PEO or Employee Leasing
Get a full list of all the services offered by your provider and make sure that you're making the most of them. The lists of services are often quite complex but it is important to ensure that you're not taking care of something, or paying for a service that is already provided by your PEO
Look for a provider that allows flexible benefits packages that allow your staff some flexibility and choice. This is often the best-case scenario for many employees and can help attract and retain the best staff
Get a clear explanation of exactly how much liability is assumed by the PEO. In certain situations, it will not be 100%, so always understand what you're going to be responsible for before agreeing to do business.
Calculate the Cost of Employee Leasing and PEO 
The first thing you're going to have to pay for when contracting a PEO is the setup of the service. This will cost anywhere from $1000 and $5500. The good news is that you will only have to pay this fee once for the duration of the time that you do business with the organization. After that initial fee, your payments will be based on the size of your payroll. The PEO will bill you a percentage of your payroll for the services they provide each month. Normally, this is going to be around 2%-6% of the amount that you are paying your staff for a very basic employee leasing program.
Find PEO Providers Near You and Compare Up To Five Money Saving Quotes
For a complete program that incorporates managed benefits, payroll services, and hiring programs, the fee may be as high as 15% of your gross payroll. Also keep in mind that for companies that pay very low salaries or that only hire a few employees, the percentages are likely to trend toward the higher end of the margin.
Top Providers of Employee Leasing Services – Professional Employer Organizations (PEO) Include: PayChex, Oasis, Staff Market
Employee leasing is a business strategy designed to provide companies with an alternative to traditional staffing models. It enables organizations to outsource their hiring and human resources functions while retaining direct control over operational decisions. Through employee leasing, employers are able to reduce labor costs and mitigate the risks associated with hiring full-time employees.
Strategies for Reducing Labor Costs With An Employee Leasing Agreement
Below, we have listed three great strategies to help you reduce your labor cost through an employee leasing agreement:
1) Hire Contract Workers: An employee leasing agreement allows employers to hire contract workers who are employed by a third-party provider. This can be used to reduce payroll costs since the employer does not have to pay taxes and benefits for these employees.
2) Optimize Staffing Levels: Employee leasing enables employers to quickly adjust staffing levels based on their needs. This allows them to staff up during peak periods and scale down when demand is low, helping to avoid over-staffing.
3) Reduce Training Costs: Employee leasing can reduce training costs since the third-party provider typically provides orientation and onboarding services for new employees. This eliminates the need for an employer to train new hires.
Benefits of Employee Leasing for Employers
In order to help you weigh out the benefits of employee leasing, here are three that you should really focus on:
1) Reduced Risk: By outsourcing the hiring process, employers can reduce their exposure to risk associated with traditional staffing models. This includes reducing potential liabilities from wrongful termination claims and other labor-related issues.
2) Cost Savings: Employers who use employee leasing can take advantage of cost savings associated with not having to pay taxes and benefits for contract workers.
3) Streamlined Process: Employee leasing allows employers to outsource their hiring process, enabling them to quickly adjust staffing levels and reduce paperwork associated with traditional staffing models.
Employee leasing is a viable business strategy that can be used to reduce labor costs and mitigate the risks associated with traditional staffing models. Organizations that use employee leasing can take advantage of cost savings, streamlined processes, and reduced risk. Overall, employee leasing is a valuable tool for employers looking to optimize their hiring and human resources functions.
COMPARE QUOTES
Top 5 Employee Leasing Companies
There are a lot of options and companies to hire for employee leasing. Here is a list of the top five:
1) Oasis Outsourcing: Oasis provides a comprehensive suite of employee leasing services, including payroll processing, 401(k) administration, and health benefit management.
2) TriNet: TriNet offers a range of human resources solutions and services to small- to medium-sized businesses. This includes employee leasing as well as employee handbooks, on-site visits, and HR compliance advice.
3) ADP: ADP is a global provider of employee leasing services, including payroll processing and 401(k) administration.
4) Employer's Edge: Employers' Edge offers customized employee leasing solutions as well as payroll and human resources support.
5) Insperity: Insperity offers a range of employee leasing services, including payroll processing and employee benefits administration. They also provide HR consulting services to help employers manage their workforce more effectively.
Employee leasing is an increasingly popular business strategy that can be used to reduce labor costs and mitigate the risks associated with traditional staffing models. Organizations that use employee leasing can take advantage of cost savings, streamlined processes, and reduced risk. It is important to research the top employee leasing companies to find the one that best meets your business needs.
COMPARE QUOTES