How Much Does
Electronic Medical Records Software

Cost in 2023?

What is Electronic Medical Records Software and How Much Does it Cost? 
In 2023, depending on how robust a system you need, EMS software can cost $980 – $1,600 to levels in the neighborhood of $10,350. Electronic medical software prices are affected by the solution needed, the number of physician users, and the number of locations where the software will be used. Find out your cost here:
Electronic medical records (EMR) software provides healthcare providers with electronic databases and interfaces for health-related information. Medical providers and staff involved in the patient's healthcare can gather, manage, communicate, and consult this relevant information using electronic medical records software. The software prices will be affected by the solution needed, the number of physician users, and the number of locations where the software will be used.
If you work in the medical profession, you've heard about electronic medical records in the last several years. You may even have considered implementing electronic medical records software at your office. But how much does something like that cost?
Value Proposition of Medical Records Software
Before we start diving into all the costs of EMR software, let's take a look at why you need this software in the first place. No matter which way you slice it, this software is expensive, and your practice needs to be able to justify that investment. The good news is this investment will pay for itself in most cases in less than three years.
When you have electronic medical records (EMR), your office can run more efficiently and you can take better care of your patients. You reduce your carbon footprint since you aren't going through as many paper forms, and you're less likely to commit medical errors. Better organization will also help you catch issues that may be costing your practice money, increasing your bottom line.
What Affects the Price of Medical Records Software
There are a few factors that may impact how much your EMR software costs. For one thing, the cost of your package will depend on which specific features your practice needs. If you need more or specialized features, you may need a more expensive package.
Adding on things like a patient portal or practice management capabilities will cost you extra. Your price may change depending on whether you're running a cloud or on-premises system. And, of course, the larger your installation, the more money you need to plan on spending on it.
On-Premises vs. Cloud-Based
You have two basic options when it comes to where your EMR is stored: on the premises or in the cloud. In terms of cost, a cloud-based system will generally be cheaper to install up-front than an on-premises system. But over the course of five years, the on-premises system will save you more money.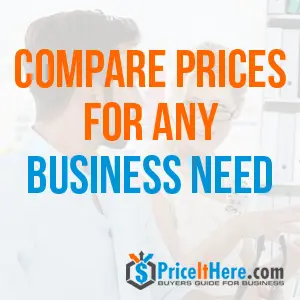 Security is also a major issue for cloud-based EMR systems, so you'll need to get a system you're sure can handle the security level you need. Security and encryption technology have gotten good enough that cloud-based systems can provide the level of security you need for your medical records. But if you want to be absolutely certain that your records are safe, keeping them on-premises can help you sleep easier at night.
Up-Front Costs
A major part of the investment you'll need to make to install an EMR system is the up-front costs. This may include purchasing new computers that can run the software you'll be working with and tablet computers to allow your doctors and staff to work with the system directly when they're in the room with a patient. You may also need to upgrade your network connection, you may need to pay a one-time licensing fee, and you'll need to train your staff to use the system.
Many estimates place the up-front costs of installing a medical records system around $25,000 to $35,000. Of course, this is for basic practice of five or so physicians. A hospital or larger medical system can expect to pay somewhere in the millions of dollars.

Monthly Costs
Once you've got your EMR system set up, you're going to be looking at some recurring monthly costs to keep it running. To get an accurate estimate of these costs, you need to look at every cost associated with maintaining this software. This should include the monthly subscription costs, network costs, hardware maintenance costs, and any other related expenses.
In general, you can expect to pay somewhere between $4,000 and $8,000 a month to keep your EMR system running. If this seems high, think about how much money you're saving a month in ink and paper costs alone. And that's to say nothing of the money you're saving in increased efficiency and the new patients you're bringing in thanks to your improved standards of care.

Establishing Your Budget
If you're planning on implementing an EMR system, you need to establish a solid budget for the project. This will help you choose a system that will work with all your needs and your budget and plan for how you're going to cover the temporary drop in revenue. It will also help you figure out how long it will take you to recoup the initial costs of the system once your revenue starts growing.
When you're establishing your budget, make sure you account for every cost of implementing the new system. This should include:
Hardware costs – servers, computers, tablets, printers, scanners, and other peripherals
Software costs – initial software purchase, monthly costs, additions, upgrades, and network costs
Support costs – IT contractors, legal support, system maintenance and installation, data conversion, and workflow redesign support
Training – initial and ongoing training for your staff
Miscellaneous – potential profits and losses, both initially and over time, related to productivity, revenue, and patient loss and gains
Having a complete budget will help you make sure you get the most benefit possible from your new system.
Electronic Medical Records (EMRs) are an integral part of modern healthcare. They are increasingly being used to store, manage, and share patient data between various healthcare providers. However, these systems come with a hefty price tag and require considerable investments in terms of both time and money. This article will explore the various costs associated with implementing EMRs and how they can affect your bottom line.
Understanding the Hidden Costs of Electronic Medical Records (EMRs)
It is no secret that running a modern healthcare practice requires substantial investments in technology. However, many people are not aware of the hidden costs associated with Electronic Medical Records (EMRs). From installation to training and maintenance, there are several aspects to consider when looking at the overall cost of EMRs.
Installation: Installing an EMR is a complex process that typically involves multiple steps and can be extremely costly. Before you even get started, your practice must purchase the necessary hardware and software needed to run the EMR. This includes servers, operating systems, backup systems, databases, and other related components. You or your IT staff may also need to hire additional personnel with specialized expertise to assist with the installation.
Training: Implementing an EMR requires a significant amount of training for all involved. Doctors, nurses, and other healthcare providers must be trained in using the system correctly so that patient data is entered accurately and securely. This process can be time-consuming and costly if you do not have enough staff or expertise on hand.
Maintenance: Once your EMR is up and running, you must continue to maintain it in order to ensure that it functions properly. This includes regular backups and updates, as well as technical support for when something goes wrong. All of these costs can quickly add up if not managed correctly.

Maximizing Your Investment in EMRs: What You Need to Know
When it comes to implementing EMRs (electronic medical records) in your healthcare organization, you need to ensure you are maximizing the investment. Unfortunately, many organizations end up wasting money due to a lack of proper planning and implementation. Here is a look at some key points to consider when investing in EMRs:
1. Start with a Plan: Before investing in any EMR, ensure you have a plan for implementation and use. Consider your organizational needs and goals, which may include improved patient care, streamlined operations, and cost savings.
2. Choose the Right System: It is important to invest in an EMR system that is user-friendly and meets your organization's needs. Consider factors such as usability, features and capabilities, integration with other systems, and customer support options.
3. Train Your Staff: Ensure your staff is properly trained to use the new system so they can get the most out of it. Regularly review the usage of the EMRs to make sure all staff members are up-to-date on the system.
4. Monitor Usage and Performance: Once the EMR is up and running, closely monitor usage and performance to ensure you are getting the most out of your investment. Regularly track key metrics such as speed, accuracy, patient satisfaction, and cost savings.
5. Stay Up-to-Date: Make sure your EMR is regularly updated with the latest features and capabilities to keep up with the ever-changing healthcare landscape. This will help ensure that you are using the most efficient tools available.
By following these steps, you can ensure that your organization is maximizing its investment in EMRs. Taking the time to plan, choose, and monitor your EMR system can help ensure that you are getting the most out of your investment. Together with the right resources and staff, you will be able to maximize the value of your EMRs – improving patient care, streamlining operations, and saving costs in the long run.

Get The Best EMR Software For Your Money:
Your electronic medical records software should meet current-year interoperability certification standards as dictated by the Certification Commission for Health Information Technology (CCHIT). As EMR software continues to develop, interoperability—the ability to exchange information with other providers—is increasingly crucial to health care. Also, make sure the EMR software is a good fit for your practice and its specialty, and of course, take time to ensure the interface provides easy usability at the point of care.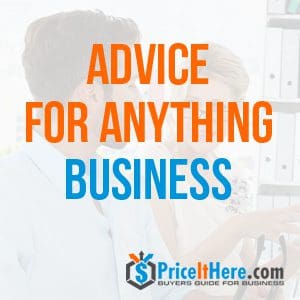 Finally, decide whether you want a web-based system or a client-server system. A web-based EMR system will be cheaper up-front and require less hardware installation. It does, however, rely on a functioning Internet connection, which could lead to interruptions. More expensive on-site client-server systems can be accessed without the Internet, but cost more for implementation and service.
Tips: We recommend looking at software features like ePrescriptions, patient reminder tools, and document management solutions. Be certain you can transcribe directly onto a patient's file during an appointment. Not all EMR software products include patient education so if this is important make sure to inquire when you ask for pricing information. Be certain you have a patient log-in that grants access to online payments and prescriptions. Lastly, ask for a product that can offer a direct connection to labs and offer specialized templates for specialized medical offices.
Get Matched up With Electronic Medical Records Software Providers With Up To Five Money Saving Quotes