Compare

Dump Trucks

in Your Area – 2023 BUYERS GUIDE
You should probably be prepared to budget between $7,000 (used) – $72,500 (new). For more advanced needs prices can get as high as $120,000. Get a firm quote here:
On the other hand, if you're looking for a medium-duty vehicle for smaller, less demanding jobs, your price point will likely fall closer to $60,000, with some used or more sparsely appointed models going as low as $21,000.
Here's What You Need To Know:
There are huge price ranges on both medium and heavy-duty dump trucks, and pricing will be based primarily on size-related features, including bed size, power, maximum loaded weights, and other related specifications.
There are numerous other features that may also cause the price to go up. Of course, these are the prices for a new unit, if you're shopping in the used vehicle market, you can often find perfectly serviceable vehicles for roughly half of the values seen in the new-price ranges.
A used medium-duty dump truck will most likely be priced between $21,000 to $39,000. If you're will to purchase a dump with mileage in excess of 100,000 miles then you may be able to bring your investment down to $13,000 or so, though there may be other underlying problems for purchase at that cost. At that price, the dump truck may not have a long lifespan.
Recent Dump Truck Sales:
A 2017 International Workstar 7500 dump truck with 370 horsepower Sold for $128,815.
A 2005 Mack Granite CV713 Dump Truck 10 Spd Granite Tri Axle sold for $69,989.
A used 1999 Peterbilt 357 Dump Truck 8spd 357 Series sold for 59,980.
2007 Chevrolet C8500 Tandem Dump Truck sold for $69,000.
2014 Caterpillar CT660S Dump truck sold for $139,500. Had 81,699 miles, Diesel, 5.38 Ratio.
2005 Sterling LT9522 Dump Truck with 371,199 miles sold for $79,860.

Buying Tips for Dump Trucks
The first determination that you need to make when you start shopping for a dump truck is where the vehicle is going to be used. If it is primarily intended for use on roads, driving to and working at relatively level construction sites, it means that you don't need nearly as heavy-duty of a unit as you will if your primary work with the truck is going to be off-road. In the case of mining, oil, forestry, or some new construction operations, however, when the truck is going to be used off-road some or all of the time, a heavy-duty vehicle may be your only option.
Axels:
The next consideration that you should be looking at is the axle ratings for the truck. What you need here is going to be determined primarily by the type of material you plan on hauling with the truck. If you're constantly hauling large loads of very dense, heavy material, you need to look at heavy-duty axles that will be rated as high as 40,000 lbs on the rear, and roughly 20,000 on the front. Medium-weight trucks will be rated closer to 25,000 lbs (rear) and 13,000 lbs (front), with a few thousand pounds' leeway in either direction.
It is critical to accurately assess types of loads and axle requirements before you purchase, however, as hauling heavier loads than your truck is rated for can create unsafe, even illegal situations, not to mention drastically shortening the life of your truck and exponentially increasing potential repair costs. Always buy the right truck for the work you plan on doing with it.
Box Shape and Size
This is an important factor to consider primarily for its practical purposes. To make your jobs run as smoothly as possible, it is critical that you have the right size and shape of the box on your truck.
For units hauling loads that need more length, you can find bodies that range from 8' to 20', with 20' models usually only being found on the largest heavy-duty trucks. The shape of the box is also important, however, and something you don't want to overlook. If you're dumping loose material on a regular basis, a curved box will help material flow out more easily when unloading, avoiding needless extra work to clean the box. If total volume is more important, then opt for a box with square corners, which will allow you to pack the absolute most volume possible onto each load.
Other Mechanical Considerations
Although these two factors are both very important in finding a truck that will meet your needs, there are a few other things you may want to consider to make sure that you get a long-lasting vehicle that will prove a good investment for your operation. Other factors to consider when buying a dump truck include:
What types of brakes are installed? Engine breaks are highly practical and durable, but may not be permitted in all jurisdictions.
Horsepower is an important consideration, but don't sacrifice other elements of power for purely high HP. Remember that most of the time a dump truck is going to be operating at low speeds under heavy loads, making torque a very important consideration.
Transmission choice is partly personal preference. If you need precise control over the truck in very difficult-to-navigate situations, a manual transmission is best. For longer hauls and overall longevity, an Allison automatic transmission may give you the most bang for your buck.
Focus on trucks that will last – buy newer if you can, and when researching individual models, pay special attention to anything that gets high marks for reliability.
Fuel mileage might not seem like an important concern for a vehicle primarily used for short drives around work sites, but an even slightly more efficient vehicle can really help you accumulate savings over the long term.
Finding a Seller
Not all dump truck sellers are created equal. If you start to work with someone who spends more time telling you about the features of their trucks than asking about your needs, you might want to consider walking in the other direction. The best-sellers are going to be those who take the time to understand what kind of work you have in mind for the truck. They know their product line best, and if they have a clear understanding of what type of tasks you're going to set the truck to, they should be able to recommend the best model and configuration for your purposes. Sellers that work consultatively like this are often going to get you the best value for your money.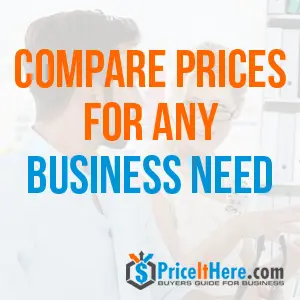 Maintenance and support should never be overlooked when purchasing a dump truck. In any case when you buy new, and even sometimes when you buy used, the seller will be your primary repair contact, so it pays to find out what their repair and support coverage policies are like. If you work in a time-sensitive field it is also very important to ask about on-site support and emergency repairs in the event that you have an equipment failure at a critical time.
Hands-on Evaluation
Most people would never buy a car without taking it for a test drive first. Just because a dump truck is a much bigger and more industrial vehicle, doesn't mean that you should treat it any differently in this regard. Take the vehicle for a trial run and use it in situations like those it will most likely be found in once purchased by your organization. Try different speeds, take it up some hills, and (carefully) take it off-road if that is where you're going to primarily be using it. It is also very important when purchasing a used vehicle to make sure all of the hydraulics and controls work well before you make your purchase.
When buying used you also want to keep a careful eye for anything out of the ordinary. Any gauge readings that seem out of character with what you've seen in new trucks or any extraneous noises or vibrations should be noted and discussed carefully with the seller before you make the purchase. It is sometimes useful to take a new model of a similar truck for a test drive so you have grounds for comparison when driving a used model. If you're buying used as well, don't be afraid to ask to have your own mechanic inspect the vehicle before you make the purchase.
Popular Dump Truck Sellers
International Trucks: One of the most well-known and respected names in the heavy equipment category, a local international dealer or their online "build-your-own" tool should be able to help you find the exact model that will meet your needs.
Mack: Another highly respected name in heavy-duty trucks, Mack offers a high degree of customizability to buyers, allowing you to combine the right truck base with the most useful dump box for your purposes. If you wish to do business with them online, you will need to set up an account to utilize the Mack customer portal. Local dealers are present in most areas, however.
Volvo: Volvo is an interesting company because it has a high presence in both the consumer and industrial motor industries. One of the hallmarks of the Volvo brand has always been reliability, and that extends to the dump trucks that it manufactures as well. Volvo has a slightly smaller selection of standard model dump trucks than other manufacturers, but those that it does make share the Volvo reputation for long-lasting reliability.
Commercial Truck Trader: An online truck marketplace for shopping used trucks, you will have a lot of variety to choose from when browsing this site. You can filter your searches by location to try and find trucks close enough to examine and test drive in person before making a purchase.
Mascus: Mascus.com is one of the largest marketplaces for heavy equipment of all kinds, including dump trucks. The advantage of this site is a large number of new listings from dealers as well as used listings ranging from barely to heavily used units. It provides a broad spectrum of selection to find the right model at the right price point for your organization.
Other Respected Providers Include: Freightliner, Peterbilt, Kenworth, Western Star, Sterling
Find Dump Truck Dealers Near You and Compare Up To Five Money Saving Quotes

Most Popular Dump Truck Brands For Under $50,000
International
Peterbilt
Western Star
Freightliner
Kenworth
Sterling
Volvo
Mack
People That Viewed This Page Also Found These Pages Helpful:
GPS Fleet Tracking Software
A dump truck is a large, heavy-duty vehicle designed for hauling and dumping materials such as dirt, gravel, sand, road salt, or demolition debris. Dump trucks come in various sizes and configurations to suit different needs.
Smaller models are typically single-axle vehicles with an open bed design that can hold up to 10 tons of material. Larger models are typically multi-axle vehicles that can hold up to 40 tons of material and feature a variety of dump bed designs, including tipper bodies or live bottoms for sand, gravel, and dirt; transfer bodies for demolition debris; and side-dumpers for bulk materials such as road salt.
Different Types of Dump Trucks – What's Right for Your Project?
When selecting the right dump truck for your project, you should consider several factors. Depending on the job at hand, different types of dump trucks may be better suited than others. The following is an overview of common types of dump trucks:
• Standard Dump Trucks – These are the most basic and widely used type of dump truck. Standard dump trucks feature a single axle and open bed design, and can carry up to 10 tons of material.
• Transfer Dump Trucks – When transporting heavy demolition debris, such as concrete and brick rubble, transfer dump trucks are the best option. These vehicles feature an enclosed bed that helps protect the cargo from the elements and also keeps dust and debris contained.
• Side-Dump Trucks – Side-dump trucks are best for hauling bulk materials, such as road salt and sand, that can be difficult to load with a standard dump truck. These vehicles feature a large bin that tilts sideways at an angle so the material is dumped out of the side instead of the back.
• Tipper Trucks – A tipper truck is a type of dump truck that features an open bed and hydraulic ramp in the rear for easy loading and unloading of materials, such as sand and gravel.
No matter which type of dump truck you select, it's important to consider size, hauling capacity, and the type of material you'll be hauling. With a little research, you can find the right dump truck for your project.
Conclusion
A dump truck is an essential vehicle for construction projects, demolition work, and heavy-duty hauling jobs. Different types of dump trucks are best suited for different tasks, so it's important to consider size, hauling capacity, and the type of material you'll be transporting when selecting the right one. With careful consideration and research, you can find the perfect dump truck for your project.