How Much Do

Document Management Systems

Cost in 2023?
In 2023 document management systems cost about $55-$150/Month (Hosted Software) or $950/user (on-premise software). More robust and multi-functional systems can increase costs by about 25%.
Do you need a way to store and track your documents? Are you looking to upgrade your document management software? Let us help you find the best management software for your organization's needs.
Finding the best document management software for your organization depends on price and quality. Help improve your organization's efficiency with great software.
Compare the best options in our guide below.

The Best Document Management Software
Document management software allows you to organize, store, manage, and track your documents electronically. Document management systems allow you to control your documents in a manageable way.
Some important features of great document management systems include:
Check-in & out and a lock feature on documents
Version control to see changes made
Roll-back, which allows for the use of previous versions in case of error
Audit trail to see the edits made to a document over time
Annotation
Stamps
Document lockdown
Security and access controls
Storage location
Some other important features include import and export, cloud storage, content search, and document indexes. Your organization needs a robust solution for document storage.
Document management software is hosted on-site or in the cloud. Prices vary based on storage solutions, your business size, and your unique business needs. Software pricing starts at about $12 per month and increases based on the storage space needed.
HighTail Cost
HighTail is a document management software built with collaboration and sharing in mind. HighTail is the best option for securely sending large files.
Cost: HighTail price is based on the size of your organization and the file sending limits. HighTail offers a 14-day free trial. Here is the cost structure:
Light, a free service that allows up to 100MB file send limit
Pro, $13 per month, per user, and a 25GB send limit
Teams, $24 per month, per user, and a 50GB send limit
Business, $36 per month, per user, and a 500GB send limit
Features: HighTail makes storage and sharing simple. The software allows you to easily upload a file from your desktop or the cloud and share it with anyone. HighTail lets you send documents up to 500 GB.
HighTail allows you to collect annotations, versions, and conversations from your team in one place. Project management made easy. Track deliverables, manage deadlines and make decisions on the platform.
Upload files from various storage accounts and sync your work using the Adobe plug-in on the software. Support is always available and accessible with HighTail.

PaperTracer Cost
PaperTracer is a simple solution for your document management software. The software is a great fit for any sized organization.
Cost: The cost is based on the number of users in your business. Pricing starts at $17 a month for a small level. PaperTracer offers a free trial.
There are three pricing options, and each can be customized:
Small, up to 10 users
Mid Size, up to 100 users
Enterprise, unlimited users
Features: PaperTracer allows you to automate contracts and digitize all documents in a central database: The software tracks and reports your data. PaperTracer is HIPAA compliant and simplifies your auditing procedures.
PaperTracer is a cloud-based business process management suite complete with integrated tools for needs such as employee onboarding, vendor account management, and end-to-end business contracts.
PaperTracer customizes data management and storage solutions for your needs. The software implements end-to-end workflow solutions for your organization.
PaperTracer offers multiple support options to help your every need. Customer service is available 24/7.

eFileCabinet Cost
eFileCabinet is one of the best systems on the market. eFileCabinet caters to individuals, small business owners, and enterprise-level companies. Search documents by file name, folder templates, or recently used items.
Cost: eFileCabinet starts at just $16 a month for the Starter package. Other packages include:
Advantage, starting at $59 for 1 TB of storage
Business, starting at $99 for 5 TB of storage
Unlimited, starting at $199 a month for unlimited storage
Add-on features are available for any package, depending on your specific needs.
Features: eFileCabinet offers on-site storage or cloud storage. Your documents are accessible from any device, and you can upload documents using your phone.
eFileCabinet offers collaborative features. You can give people different levels of security. The system has two-factor authentication, role-based permissions, and encrypted file sharing.
eFileCabinet also allows you to sign contracts and integrate with third-party services, like SalesForce. The software automates workflows efficiently to allow you to focus your time on what matters.

Dokmee Cost
Dokmee is a cloud-based document management software. The software is very user-friendly, provides multiple desktops and web configuration.
Cost: There are several pricing levels based on your organization's size and whether you opt for on-site or cloud storage. The cost varies from $29 a month, for 10 GB, to $99 a month for 100 GB. R
Features: The key features of Dokmee include multi-user access, file and folder restrictions, audit logs, and periodic backups of documents and files. Dokmee also provides document capture, text-based search functionality, file retrieval, and document sharing.
The audit log feature tracks and records all file activity. The security system allows the administrator to set permissions based on files, folders, file level, and organization position. Dokmee also encrypts all files on the server.
Dokmee integrates third-party services to allow for easy collaboration and file-viewing. The software automates workflows and allows you to share information across devices.

DocuWare Cost
DocuWare is often used by large businesses and enterprises but is a great option for smaller businesses. It is a cloud-based software that offers specific solutions for tasks within the business process.
Cost: DocuWare has a free trial and online demo, but you need to contact the sales team for a quote. DocuWare has custom pricing based on your business needs.
The pricing from DocuWare Cloud is determined in tiers:
Cloud Base: Includes 4 named client users with 20 GB storage
Cloud Professional: Includes 15 named client users with 50 GB storage
Cloud Enterprise: Includes 40 named client users with 100 GB of storage
Cloud Large Enterprise: Includes 100 named client users with 250 GB of storage
Features: DocuWare provides document management and automated workflows to organizations in any industry. This flexible software helps digitize and secure your business files.
DocuWare also offers specific solutions for marketing, sales, employee management, and invoice processing. The platform allows you to automate workflows and certain tasks effectively.
DocuWare has specific cases for contract proposals, finance processes, and human resource tasks. The software allows you to edit documents on the platform itself. DocuWare also connects remote employees by allowing access to employees from any device.

MasterControl Cost
MasterControl is developed with high security in mind. Certain industries require security to be a top priority. MasterControl can offer your organization enterprise-level security.
Cost: All Access – $200/user per month. • Advanced – $169/user per month. MasterControl offers custom pricing options at the enterprise level. Pricing depends on the specific needs of your organization.
Small Business <50 employees
Basic: $109/user
Advanced: $169/user
All Access: $199/user
Features: One MasterControl feature is the ability to track changes and revisions. It can limit revisions based on access controls, and all documents are time-stamped. MasterControl has an e-sign feature that complies with federal regulations.
Another great thing about the software is the learning center. The learning center offers free videos, documents, and resources to educate you about the software and compliance.
What else is included? MasterControl also provides audits, preventative actions,  corrective actions, risk mitigation, validation, and a control platform.

M-Files Cost
M-Files uses artificial intelligence to automate the storage and organization process. Content uploaded to M-Files is organized by data type and storage location.
Cost: M-Files pricing is customized for your exact needs. Contact customer service to get a quote for your organization. However, M-Files is free for a 30-day trial. M-Files doesn't publicly release its pricing information.
Features: M-Files offers industry-specific solutions for various businesses. The software is perfect for larger organizations. M-Files allows you to find files using various criteria like project title, author, or customer.
Other great features include file check-in and check-out, dynamic views, master copy sharing, and automated workflows. M-Files is also mobile-friendly. Access files, upload documents, edit information, and sign documents from your mobile phone.
M-Files allows you to collaborate with different systems and users outside the software. Document storage solutions are customized to your exact needs.

Templafy Cost
Templafy offers all-in-one document management software for enterprise-level businesses. Templafy is designed for large businesses.
Cost: Templafy offers customized solutions for your organization's needs. Templafy offers free demos and a trial period before you invest.  Templafy doesn't publicly release its pricing information.
Features: Templafy uses artificial intelligence to display files based on usage and position. This feature allows employees to stay focused and keeps information secure within the company.
Create and edit files in Templafy, then access them anywhere. Templafy can also be integrated with other important software that your business uses.
Templafy has solutions for maximizing productivity and efficiency for your employees. The software helps create a useful IT infrastructure for your organization. Files are secure and accessible for employees.

The Best Document Management Software for You
Choosing the best document management software does not have to be challenging. Consider the size, price, and key features when choosing the right software.
Take advantage of free trials and online demos to test the software options above. Most importantly, do your own research! Check out what similar organizations are using and read reviews.
On-Site DMS Software Costs
For about $950 per user, you'll get full consultation, setup, and maintenance support. The investment typically does not include how long it might take your in-house IT staff will spend to implement and manage the DMS system. For some businesses, there's also a need for another server to house the data, which can add another $4k – $5k to the bill.
Hosted DMS (Cloud Based) Costs
The cost for cloud-based DMS Software is between $50-$150/month. This rate covers a reasonable amount of storage for small businesses. The good news is updating software is typically done by the seller and costs are considerably less the maintain the document management software.
Finally, see how robust the support community—both company-provided and user-provided support—is for the solution you're considering. Especially in the early phases of document management software adoption, you're going to run into some wrinkles, and you'll want to be able to iron them out quickly.
Find Document Management System Providers Near You and Compare Up To Five Money Saving Quotes

Document Management Systems 101
Document management systems are a suite of tools used to store, organize, and control access to digital documents. They help organizations keep track of large amounts of information, streamline workflows, secure sensitive documents, and ensure compliance with various regulatory requirements.
Document management systems provide features such as search capabilities, versioning controls, audit trails, file encryption, and document collaboration. By providing these features, organizations can drastically improve their efficiency and reduce costs associated with the storage and sharing of documents.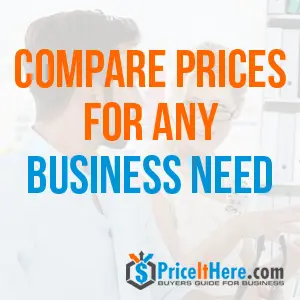 DMS can provide a secure way to store, manage, track, and share digital content within an organization. They also allow organizations to manage documents in multiple formats such as PDFs, images, Microsoft Office files, and more. With a document management system, organizations are able to manage the entire lifecycle of documents from creation to storage, retrieval, approval processes, and archiving.
Reduce Physical Storage Space
Document management systems can help reduce physical storage space by providing digital filing cabinets through which users can remotely access their files with just a few clicks. They also provide features that allow for efficient document collaboration and secure access control so that only the appropriate personnel can access sensitive documents. Document management systems help organizations become more productive, efficient, and compliant by providing a centralized repository for all digital content. They provide an easy-to-use interface that makes it simple to store and manage documents quickly, with minimal effort.
By providing enhanced security and compliance features, organizations can be assured that their digital documents are properly handled and secure. Document management systems can help reduce costs associated with document storage and sharing, as well as improve compliance with various regulatory requirements. They also provide an easy way to store, track, manage, and share digital documents securely within an organization.