How Much Does
Direct Mail Service

Cost?

Direct mail services pricing can range from as low as $0.22 to $1.03 or more per piece of mail. There are a wide variety of factors playing into the pricing. See what your cost will be:





What to Look for in Direct Mail Services
 The cost of direct mail services is wide-ranging, but in most situations, you should expect to pay a minimum of $1600 to launch a campaign, with larger endeavors costing $5000 or more. A direct mail campaign may seem old-fashioned to some, but in reality, it is still a proven method for widening your client base and attracting new customers.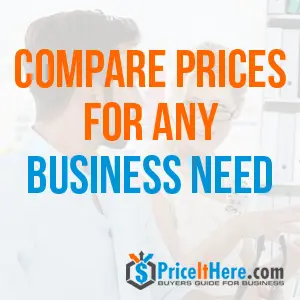 Here's What You Need To Know:
When shopping for direct mail service, consider the talent you have in-house at your own company. If you've got great writers and graphic designers on staff, you don't need external help in order to create an effective direct mail product. On the other hand, if these aren't areas where your organization is particularly strong, you might want to look for a direct mail company that has staff that can create original marketing materials based on your specifications.

Customer service should definitely be at the top of your priority list when dealing with direct mail services. This type of marketing requires some hands-on attention, and you want to make sure that your provider has representatives that are attentive to your company's needs. Also, making sure that they're easy to get hold of, even on short notice, is important. Things in the business world can change very quickly and solid customer service can make the difference between effective marketing and mailing out thousands of pamphlets that contain an error.
When you're shopping for direct mail service, don't be afraid to get hands-on with the company. Ask them if they can show you samples of their work, or even if they can show you their facility in person. It might seem a bit old-fashioned to do a site visit before hiring a company, but this can be one of the best ways to get a feel for how they do business and how they treat their customers.
What you Can Expect to Pay for Direct Mailing Services:
Most direct mail companies will offer you pricing per piece of mail that you want to be sent out. The pricing can range from as low as $0.20 to $1.00 or more per piece of mail, with a wide variety of factors playing into the pricing. The size, the color options, the material chosen, and any design or layout services provided by the company will all affect the pricing. When choosing the size and weight of the material, weigh the impact of the piece against the cost. Increasing the size and weight will also increase the cost of postage, which is the largest individual cost of every single piece that is mailed out.
Also, be aware that most companies will charge some kind of setup fee to get you started with a new campaign. This is usually a few hundred dollars, and normally only charged once, so if you run the campaign a second time you shouldn't have to pay the fee again.
B2C mailing list, the CPM cost ranges between $60 to $220 ($.05 to $.20 per name).
B2B mailing lists, the CPM is around $175 to $395 ($.175 to $.375 per name).
If you increase your direct mail order size to 5,000 names (including mailing list names and addresses, ad copy, postage/mailing, and delivery) is approximately $2,700 to $5,250.
Mailing List Sample Costs
Here are some actual price points from our visitors:
A New York florist paid $.15 per name for a mailing list of 10,000.
A Chicago restaurant invested $4,200 for residential lists.
A Houston Texas law firm paid $.19 per name for a business-to-business mailing list that included contact names.
A California real estate company paid around $.07 per name for a consumer mail list.
A Los Angeles business paid $2,800 for 5,000 brochures.
A Phoenix roofing company paid $1,975 for 5,000 postcards.
Typical Considerations: Cost per item sent per day, turnaround time, tracking options, demographic filters, list accuracy, design offers, tabbing
Find Direct Mail Service Providers Near You and Compare Up To Five Money Saving Quotes
Direct Mail is a powerful marketing tool that can help businesses reach their target audiences with customized, relevant messages. With Direct Mail, businesses can create and distribute printed materials such as postcards, brochures, flyers, and catalogs to potential customers in their local area or nationwide. In addition to being cost-effective, Direct Mail has proven to be an effective tool for generating leads and building brand awareness. With the right strategy, companies can maximize their return on investment (ROI) and increase their sales.
Maximizing ROI with Direct Mail Strategies
Direct Mail can be used to target potential customers in a variety of ways. Companies can send out targeted mailings to local customers or create mailing lists of current and past customers, as well as prospects in specific geographic areas or with certain interests. This enables businesses to customize their message for each customer segment and increase the likelihood of a response. Additionally, businesses can use data analytics to track response rates and measure the success of their campaigns.
Offers, Discounts, and Coupons
Businesses should also consider including special offers in their mailings, such as discounts or coupons. These offers provide an incentive for customers to take action and purchase a product or service. Additionally, incorporating eye-catching visuals into printed materials is another great way to grab the attention of potential customers. Companies can also incorporate personalized messages that speak directly to their target audience, which will help establish a connection with them and boost response rates.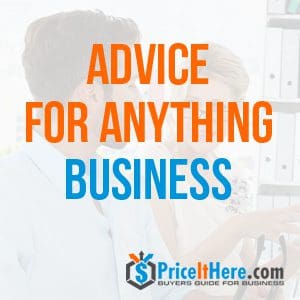 Direct Mail is an effective tool for businesses looking to reach their target audiences and generate leads. Companies can maximize their ROI by utilizing strategies such as creating targeted mailing lists, incorporating special offers, and using eye-catching visuals. With the right approach, businesses can expect to see an increase in their sales and overall success.
How Direct Mail Can Increase Your Sales
Direct mail can be a great tool to increase your sales. Direct mail allows you to target a specific audience and send them personalized messages about your product or service that are uniquely tailored to their needs. When used correctly, direct mail can help you reach potential customers who may not have heard of your business before, or those who may be interested in hearing about your new product or service.
Sales, Discounts, and Offers
Direct mail can also be used to remind existing customers of the value your business offers and encourage them to take advantage of sales, discounts, or special offers. It's an effective way to build relationships with customers by providing timely information on what they want, in addition to offering incentives for them to purchase from you.
Additionally, direct mail can help you increase your sales by building trust with potential customers. You can use direct mail to tell a story about your brand or service and create an emotional connection with the customer that will make them more likely to buy from you.
Finally, direct mail allows for customizable messaging so you can tailor your message to specific customers, thereby increasing the chances that they will respond positively. Direct mail also allows you to track and measure response rates so you can make adjustments to your campaigns as needed.
By leveraging the power of direct mail, you can increase your sales and build relationships with current and potential customers. Direct mail provides an effective, targeted way of communicating with customers and can help you grow your business.