How Much Does
Bulk CD / DVD Copying

Cost?

What are CD DVD Replication and How Much Do They Cost?
A run of 1,000 discs will cost around $465-$600 ($0.56 per disc), depending on the disc type, data type, and the type of sleeve or case purchased. The price per disc can drop substantially for larger orders and likewise increase for small quantity runs. Here's what you need to know to calculate your cost:
CD/DVD replication typically uses physical pressing to copy your data onto multiple CDs or DVDs, providing far greater cost-effectiveness and efficiency than burning discs with writable drives.
Large Volume CD/DVD Replication Services
CD and DVD replication services are a great option for businesses that need to produce large volumes of CDs and DVDs. With the help of these services, businesses can professionally replicate their existing CDs and DVDs in bulk quantity, reducing production costs and cutting down on turnaround time.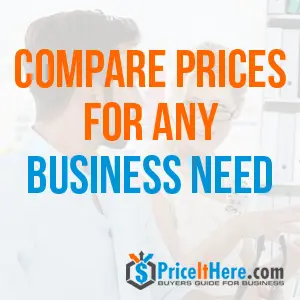 The replication process is done with state-of-the-art equipment which ensures high-quality results with the latest technologies. CD replication services use advanced duplication techniques which include digital mastering, glass master production, precise molding, and automated printing to produce perfect replicas of CDs and DVDs.
Additionally, these services can also help businesses customize their CD/DVD designs with various options such as special packaging, artwork, and logos. With the help of CD and DVD replication services, businesses can quickly and cost-effectively produce large quantities of CDs and DVDs for their customers. This will help them increase their reach and deepen customer relationships. It will also save businesses time, money, and resources while providing high-quality results.
Data Mastering and Conversion
In addition to CD and DVD replication services, businesses can also enlist the help of professional professionals for additional services such as data mastering and conversion, pre-mastering, and disc printing. With the help of these services, businesses can ensure that their CDs and DVDs are error-free and look professional when they reach their customers.
Overall, CD and DVD replication services provide a great solution for businesses who need to produce large quantities of discs in a short period of time without sacrificing quality or incurring expensive production costs. With the help of these services, businesses can quickly and cost-effectively produce CDs and DVDs that look professional and are error-free, which will help them increase their reach and deepen customer relationships. Therefore, it is highly recommended for businesses to invest in CD and DVD replication services.

Cost-Effectively Produce Large Volumes of CDs and DVDs
When it comes to mass production of CDs and DVDs, cost-effectiveness is vital. The right approach can help you save on costs while still delivering quality products in a timely manner. Here are some tips for producing large volumes of CDs and DVDs at an affordable price:
1. Source from the Right Manufacturer: When looking for a production partner, be sure to research and compare different providers. Look for a company that specializes in producing large volumes of discs and can provide competitive pricing.
2. Choose the Right Type of Disc: There are many types of CD and DVD formats available on the market, so make sure to select the best option for your needs. This will help to ensure that you get the most cost-effective solution and avoid paying for unnecessary features.
3. Consider Bulk Ordering: Buying in bulk can help to reduce costs, so look out for special deals that allow you to purchase large quantities of discs at discounted prices.
4. Minimize Packaging Costs: Look into packaging options that require minimal materials and are easy to assemble. This will help reduce costs associated with production, shipping, and storage.
5. Pre-Test Every Disc: Quality control is essential for mass-produced CDs and DVDs. It's important to pre-test every disc before it leaves the factory to ensure that all copies meet your quality standards.
By following these simple tips, you can ensure that your mass production of CDs and DVDs is cost-effective and produces quality results. With the right approach, you'll be able to produce large volumes of discs quickly and affordably.

What to Look For In a CD DVD Replication:
Your chosen company should have the capacity and the track record to meet your order. Check for references or recommendations from other clients who have worked with them before placing an order.
Since CD/DVD replication relies on a master disc, be sure to get the best quality master disc available. A CD/DVD replication service may ask that you bring in a Blu-ray disc to be copied from instead of a CD-RW, when appropriate and available. Also, make sure you own the copyright to the contents of your master disc and make sure that the replication service doesn't gain any copyrights
Package Options
CD/DVD replication services feature a variety of packaging options. You will typically have a choice between simple paper sleeves, printed sleeves, digipaks, jewel cases, and more. Make sure your service provider can give you the cover that best fits the image you want to project.
Quality bulk CD replication, bulk DVD replication, or bulk CD duplication gives you beautiful color discs in bulk at an affordable price. Get high-quality, professional-grade discs in bulk, with or without packaging. If you don't need any packaging for your CD, then a bulk spindled disc may just be right for you. If you're looking for bulk CD replication or CD manufacturing for 500 units up to 100,000 units or more, let our free quote service and buyers guide help you.
Compare Bulk CD DVD Copy and Replication Pricing
| | Bulk CD Replication | Overall Score | Customer Support | Compare Pricing |
| --- | --- | --- | --- | --- |
| | Copycats Media | | 9.5 | |
| | Disc2Day | | 9.75 | |
| | Business Replication & Print, Inc | | 9.75 | |
| | NCI Media | | 9.50 | |
| | Disc Masters | | 9 | |
| | S & J CD Duplication | | 9.5 | |
| | Beyond Concepts | | 9.75 | |
| | Nationwide Disc | | 9.5 | |
| | iDEA Media | | 9 | |
| | Disc Makers | | 9.5 | |
Get Matched up With CD DVD Replication Providers Near You