How Much Do
Call Center Services

Cost In 2023?

Expect to invest between $1.03 per minute to $1.36 per minute. If paying by the call you may upwards of $0.73 – $2.27 per call, depending on your call scripting.

An inbound call center provider is a business that delivers call center services and receives and answers live inbound telephone calls for its clients. The price in 2023 is usually driven by the number of calls taken and the length of each call. They can generally speak Spanish, schedule appointments, and process sales orders but those services do not generally impact the rates.
Understanding Call Center Services Pricing
There are many things you'll need to know about call-center service pricing. The pricing structure for call center services varies depending on the company. However, you might pay about $1.29 per minute.
Typically, a service provider will charge less as you purchase more minutes. In total, you can expect to pay from around $299 to $500 per month for call center service.
If you're experiencing a growing volume of calls, it may make sense to consider call center outsourcing services. In some instances, your on-site staff may not have the ability to manage this volume of inbound communication.
Alternatively, your job site may not have the space to hire and host a full call center. In these instances, a call center service can provide you with options to help you meet your business needs.
However, there are a few things that you should do before you enter an agreement. For instance, you need to assess what services you need a call center company to provide—more on that in a moment.

Call Center Service Providers
There are several call center service providers on the market. A few, however, provide exceptional value. Each provider has different call center pricing.
For example, Go Answer is a leading service for inbound calls. They also provide support for email and chat communication.
You can also choose enhanced services from Go Answer. For example, you can elect for 24-hour support. Alternatively, you can subscribe to bilingual services where agents speak English as well as Spanish.
You can give Go Answer services a spin before you subscribe. They offer a free trial for up to 30 days or 200 minutes.
Go Answer offers a $50 a month pay-as-you-go plan. On average, you'll pay about $1.24 per minute for this tier for additional minutes.
Alternatively, you might choose the 100-minute plan for $140 per month.
TeleDirect is another leading answering service for businesses. They perform both inbound and outbound calls.
They hold an impressive record of only 11 seconds to answer incoming inquiries. Furthermore, TeleDirect has earned a 98% call quality assurance score.
TeleDirect service packages include three hours of training and setup. The smallest package starts at 1,000 minutes.
Conversely, the company's largest plan costs $18,000 for 20,000 minutes.

Choosing the Right Call Center Service
When selecting a call service, there are a few basic things that you want to consider. For instance, you'll need to think about whether you need service around-the-clock.
You'll also need to think about whether you need value-added services. As an example, you may require help with appointment setting or customer service.
Alternatively, you may need bilingual operators. Also, you might evaluate whether certain call center software will serve you better than outsourcing the task completely
You'll also need to think about billing increments. Paying for 30-second increments will cost much more than paying for one-minute increments.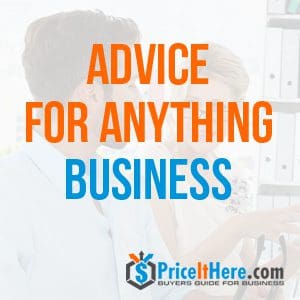 Finally, you want to consider the reliability of a potential service provider. You'll need to ask what precautions the company has in place to guard against power outages and natural disasters. For example, a company might have a backup generator or backup location.
Many call center services offer a free trial. Taking advantage of this offer is an excellent way to learn what it's like to work with a potential service provider.
For instance, you can use the trial to find out how long it takes them to answer a call. When doing so, it's a good idea to call a few times at different times of the day to assess their response time.
The cost of a call center service is important. However, it's also important to know the quality of a particular service.
You can find out more about how a company performs by checking its reputation. For instance, you can check the company's rating with the Better Business Bureau. You can also check the reputation of a company with your state Attorney General's office.
Save on Costs With Call Center Services
Setting up a call center is expensive. For most businesses, it's not within the budget to do so.
On average, call-center representatives receive between $13 and $18 per hour. The average salary for a call center employee is $31,200.
An entry-level call center may include four representatives. To set up an in-house call center, you may also need to pay benefits for those employees.
You'll also need to consider the cost of call center equipment and the expenses for setting up your call center. Altogether, you might pay close to $260,000 in the first year to set up an in-house contact center.
Many companies avoid these costs by hiring a call center service. Outsourcing call services is easier and more effective. It's also a better way to ensure customer satisfaction on a limited budget.
Three forths of Business to Business (B2B) leaders are certain that customer service and experience will be increasingly important in the future. The right call center service can make or break a company.
At the core of any business's customer relations strategy is communication. Communication effectiveness is key to keeping and acquiring new customers. In-house call centers can be a huge expense that intimidates even the largest of companies, but thankfully that's not your only option.
There is no shortage of B2B products and services available on the open market with the global economy becoming more and more competitive. The choices are simply mind-boggling.
When shopping around for a call center service the first question that comes to mind is "how much will it cost?" We have done the research for you.
Call Center Service: Cost Factors
There are several factors that determine the cost of a call center service including:
Phone time (inbound and/or outbound)
Quality and number of call center agents
Location of the call center
Outsourced vs in-house vendor
Support staff such as Quality Assurance (QA)
On-going training of agents
HR management (Hiring and replacing call center staff)
Facility costs (call center types)
Infrastructure and equipment costs
Depending on these factors the cost varies widely but as a good rule of thumb, call center pricing generally falls between $15 an hour (60 minutes call time) for a bare bone service to $65 an hour for a full-service call center with specially trained Customer Service Representatives (CSR).

Domestic or Overseas Call Center Services
Outsourcing call center services overseas is a tempting proposition as they are generally much cheaper due to lower labor costs. However, this strategy is not without risk. Some downsides include:
Agents may not speak English well or have heavy accents
Customers tend to distrust overseas call centers
Unreliable IT and Power infrastructures
Navigating ever-changing government oversight
Limited recourse if expectations are not met
These are only a few of the disadvantages and unless you have experience outsourcing services overseas and are able to find a highly reputable company with strong ties to the USA, the savings might not be worth it.
US Outsourced Contact Centers
Depending on your call center budget, we recommend seriously considering the higher end of cost to contract a completely outsourced call center. This strategy elevates much of the headache of hiring, managing and training agents, setting up and managing the facility, and going through an often costly learning curve.
Agencies that specialize in providing outsourced contact center services often have perfected efficiency and have reduced their costs over the years to stay competitive. Because of this, you are likely to not only save time and start-up costs but also reduce the risks of making costly mistakes.
Quality of Agents
Customer service is a skill that takes years of experience and training to develop. It is fair to say you get what you pay for. Call center services usually bill by the minute ($0.95 per minute industry average) and the price per minute depends on:
The script used
The complexity of the work
Specialized skills and knowledge needed
Number of minutes purchased
Languages offered
Reputation in the industry
Inbound call, Outbound call, both
With so many variables directly affecting the cost of customer service services, it is difficult to nail down an expected cost. The cost range is roughly $0.75 – $1.50 per minute based on previous quotes we have received. Here are a couple of cost examples from leading providers:
Go Answer
For inbound call services, Go Answer™ is one of the most popular answering service solutions. They have highly competitive rates and a tier system that allows you to pay-as-you-go depending on your call volume.
Go Answer offers a generous free-trail for 30 days or 200 minutes allowing you to test their service before committing. A 100-minute plan costs $1.10 per minute and they have options for 24-hour support and bilingual agents (English and Spanish).
TeleDirect Call Centers
Another leader in call center services, TeleDirect Call Centers™ has built an extraordinary reputation for the answering speed of incoming calls (11 seconds) and an impressive 98% quality assurance score. They handle both inbound and outbound calling services.
TeleDirect Call Centers targets mid to large-sized call center needs. Their minimum monthly package is for 1,000 minutes for $1,100 or $1.10 per minute. The largest package they offer is 20,000 minutes for $15,000 or $0.75 per minute.
Staffing Agency for In-House Call Center
Have you already invested in an in-house call center but are having trouble keeping the station staffed? A staffing agency could be your solution.
Unlike outsourced services, where you often pay by the minute of the actual call time, in-house staff will require you to pay an hourly wage. This means you will have to pay the employees the same wage even when the call volume is down.
Contracting with a staffing or temp agency has many advantages including:
A growing pool of temp workers to call on
Protection from unemployment claims
Savings in HR processes
Chance to evaluate employee performance for FT recruitment
The CSR profession is in the low to a middle salary range. You can expect to pay $10 – $30 per hour for each temp employee and a 1.65 and 2.10 base salary agency fee.
The total cost, according to these salary ranges, is $16.50 – $63.00 an hour per call center representative. The middle range cost is $39.75 an hour.
HR Outsourcing
A middle-of-the-road solution would be to hire an HR outsourcing agency to handle your recruiting, payroll, and administration needs. However, using HR outsourcing still leaves your company legally liable to the employee as their employer.
Example: Insperity™ offers customizable HR services starting at $230 a month per employee. Their service is loaded with extras like benefits administration, regulatory compliance, and risk management services.
Compare Call Center Services Costs and Save
After you have evaluated your needs and ideal service package, make sure to compare offers from several service providers to find the best value. We work with many call center service providers to give you the full picture. Get answering service quotes today and fast track your company's customer service.
Call Center Outsourcing Sample Costs
Below are a few examples of price facts for answering services that will give you an idea of how much you will pay for your purchase.
Monthly call volume up to 5,000 minutes on average under a minute will cost $6,500 – $7,700.
Up to 10,000 calls will cost about $10,600.
25,000 agent minutes will be priced around $25,300
Get Matched up With Call Center Providers With Up To Five Money Saving Quotes

Finding the Best Value for Your Business
Now that you know more about call center services pricing, you need a fast, free way to find the top local vendors.
Price It Here is a web platform where both customers and service providers win. Service providers find new business, and customers find the best deals around. You can access Price It Here from anywhere and receive quotes from the best local service providers.
Try Price It Here today to find fast, free answering service quotes for your business.
Different Types of Call Center Services and Their Benefits
Call center services come in various forms. Depending on the needs of a business, different types can be used to optimize customer service. Here are the different types of call center services:
1. Answering Service: An answering service provides businesses with an automated process to handle incoming calls and respond quickly to customer inquiries and orders. This type of call center service can save businesses time and money by ensuring that calls are answered quickly and professionally.
2. Live Chat: Live chat is a great way to provide customer service in an efficient and cost-effective way. This type of call center service allows businesses to have conversations with customers online and respond quickly to their questions or concerns.
3. Technical Support: Technical support is an essential part of any customer service strategy. By providing technical support services, businesses are able to quickly resolve customer queries and reduce wait times. This type of call center service can also help to reduce costs associated with providing technical support in-house.
4. Customer Service: Customer service is the basis of any successful business. By utilizing call center services, businesses can provide timely customer service and ensure that customers are taken care of in a professional and efficient manner. This type of call center service can also help to improve customer satisfaction by making the experience more personalized.
Benefits of Using Call Center Services
The advantages of using call center services are numerous. By utilizing these services, businesses can reduce costs associated with customer service and improve their overall customer experience. They can also provide a more personalized experience by using advanced technologies and experienced personnel to handle customer inquiries. Additionally, they are able to respond quickly to customer queries and orders, providing customers with the timely service they need.
Using call center services is an effective way to enhance customer service and improve customer satisfaction. With the right type of service, businesses can provide their customers with an excellent experience that will keep them coming back for more. By utilizing call center services, businesses are able to reduce costs associated with providing customer service and free up resources for other important tasks.

Using Call Center Services to Enhance Customer Service
Call center services can help enhance customer service by providing personalized support, increasing customer engagement and loyalty, improving communication channels, responding to inquiries faster, and providing enhanced security.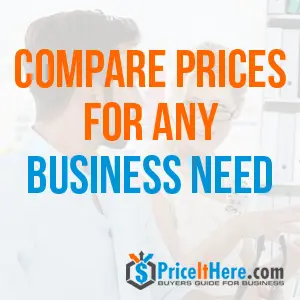 Leveraging The Advantages of Call Center Services
Call-center services have become an essential tool for businesses of all sizes and industries to improve their customer experience, increase efficiency, and reduce operational costs. By leveraging these services, companies can provide prompt, personalized, and efficient customer support, resolve issues quickly, and improve customer satisfaction.
HIGH CALL VOLUMES: One of the primary benefits of call center services is the ability to handle high volumes of customer calls and inquiries. With call-center agents trained to handle a wide range of customer issues, companies can provide a consistent and reliable customer experience, even during peak periods. This helps to reduce wait times, improve first-call resolution rates, and increase customer satisfaction.
24-HOUR SUPPORT: Another key advantage of call-center services is the ability to provide 24/7 support. This allows companies to be available to their customers at all times, even outside of normal business hours. This is particularly important for companies that serve customers in different time zones, as it ensures that support is always available when customers need it.
REDUCE OPERATIONAL COST: Call-center services can also help companies to improve their efficiency and reduce operational costs. By outsourcing customer support to a call center, companies can free up their internal resources and focus on other areas of their business. This can result in cost savings, as companies can take advantage of the economies of scale that call centers offer. Additionally, call-center services can help companies to reduce the costs associated with managing and training in-house customer support teams.
MODERN TECHNOLOGY: Another way that companies leverage call-center services is by using advanced technologies, such as Interactive Voice Response (IVR) systems, to automate routine customer inquiries and reduce the volume of calls handled by agents. IVR systems can provide customers with quick and easy access to information, such as account balances, billing information, and product specifications, freeing up call-center agents to handle more complex customer issues.
In conclusion, call-center services have become an essential tool for companies looking to improve their customer experience, increase efficiency, and reduce operational costs. By leveraging these services, companies can provide prompt, personalized, and efficient customer support, resolve issues quickly, and improve customer satisfaction. Whether a company is looking to provide 24/7 support, reduce costs, or improve efficiency, call-center services offer a flexible and scalable solution that can help companies to achieve their goals.

People That Viewed This Page Also Found These Pages Helpful:
Appointment Setting Service
Phone Answering Service
Outbound Telemarketing