How Much Do
Door Access Control Systems

Cost in 2023?

Are you a business or homeowner worried about security and safety? It doesn't matter if you own a single facility or an entire chain of storage units, you need to ensure the utmost safety and security for your customers.

Access Control Sample Costs
Below are a few examples of prices for Access Control systems that will give you an idea of how much you will pay for your purchase.
$1,235 Typical cost for hardware per entry door
Keycards range from $5.25 -$11.30 each
Monthly service fees generally cost about $30 – $95
$3,300 average for set up of 150+ person office
$12,999 average for set up of 300+ person office
Are you a single owner of a law firm that has access to your client's private information? Are you a healthcare facility that tracks your patient's health information? Are you a gym that offers 24-hour access to your members?
Calculate the Cost of Access Control
Average Door Access Control Hardware Costs
Security Camera Cost
Estimated Cost of Alarms & Sensors
Smoke Detectors
$910-$1,100 per door
(includes card readers, fobs, door locks, etc)
$185-$513 per camera
$200-$527 per item
Motion sensors, glass-break sensors, intrusion alarms
$75-$291 per smoke detector and/or CO2 sensors
Finding an adequate access control system in today's market can mean very different things to different companies and individuals.
It doesn't matter if you're keeping a physical building secure or your client's most private information, you need to ensure the highest levels of security to keep their trust and their business.
But if this seems confusing and you're overwhelmed by the many choices available, don't worry we've got you covered. Get the latest information in this guide on access control systems, how much they will cost, and what features you should look for.
What Access Control Systems Do and Why You Need it
Your access control system will restrict certain people from getting into specific places or data without the right access key. This can be a physical badge reader that needs to be scanned or it can be a code or password that needs to be entered.
KEYPADS
Just as you put a keypad on your garage door to allow your children to access the home after school, you can install an access system at your business. And without the right credentials, the person is denied entry.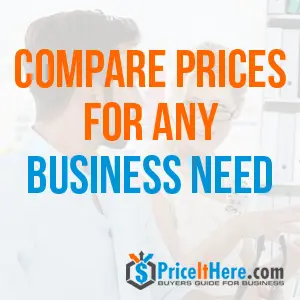 At the first mention of access control systems, one might think of a highly secure military location. However, as more and more companies move to a remote work environment, controlled access to your informational assets is as important as any physically secured building.
There are two levels of security that must be maintained to ensure adequate protection of your assets, information, and locations. First, each individual must authenticate that they are indeed who they say they are. This can be done through passwords, fingerprint identification, or iris scanners.
Secondly, it must be decided who has access to information or facilities. This extra layer of authorization can be decided in one of three ways.
3 Different Types of Access Systems
In today's environment of increasing cyber-crime, keeping your company's most valuable assets under limited access is crucial. There are three main ways for you and your company to decide who gets access to what within your organization.
1. Discretionary Access Control
Simply put the owner decides who gets access and who doesn't. This might be the easiest, but is definitely the highest maintenance method as the data or building owner must give, or take away, access themselves. This gives you, the owner, the most control over who has access since it is up to your discretionary approval.
2. Mandatory Access Control
In this model, access is assigned according to regulations from a central authority. This form is non-discretionary and solely based on information clearance. This is the most strict form of access and cannot be overridden by individuals within your organization. Only the central database controls who has access to each area.
3. Role-Based Access Control
This form of access is based on a certain individual's role within a company. Those at the lower levels will have more restrictions on what they can access compared to those at higher levels of seniority. This is a bit of a hybrid method as it allows personnel to decide who has access while also making the decision more predictable as it is based on each employee's role within the company.
Access Control Hardware and Software: What You Need
Choosing the best security system installation can be a difficult and confusing process. You will need to know what you are trying to protect and how best to keep it secure. Will you be physically restricting access to parts of your facility? Or do you have sensitive proprietary information that needs to be kept on very private servers with limited employee access?
Hardware
Examples of the necessary hardware for your access control system include your front door entry along with other access points within your facility. Card readers and access cards are other typical examples of hardware systems.
These physical authentication units are vital to keeping your facility accessible to only those who need access and have the proper credentials. You can have your employees carry physical hardware as well.
From card readers to fobs each staff member will be required to keep their items secure. If you don't want physical hardware for your scanners you can instead choose to use biometric scanners such as fingerprint identification or iris scanners.
Authentication:
Employee ID Cards and Badges
Biometric Fingerprint Readers
Key Fobs
Keypads
Mobile Applications
IVR Response – Interactive Voice Recognition
Door Readers:
Proximity Reader
Magnetic Stripe Reader
Bluetooth Readers
QR Code Reader
Barcode Reader
Smart Keypad Locking
Software
Examples of software that will be required when you choose your access control system include the main database which will house all your users (from employees to vendors to visitors) as well as their credentials. In a discretionary model system, this is also where the owner will identify each user's access levels.
Other periphery software needed for your access control system includes video monitoring software, servers that backup your access information, and monthly maintenance and reports features that can be offered by many companies.
Features to Look for in Your Door Access Control System
From hotels and resorts wanting to keep out non-paying visitors to parking garages and storage facilities, many different types of companies need secured access to their facilities. Some features you may look for include:
24 access for customers
Keypads with numeric passwords
Biometric scanners to ensure identity
Card readers for employees and building visitors
Access cards
Passwords for employees accessing your system remotely
Locked laptops and other electronics being checked out to remote and traveling employees
Double security measures via mobile messaging along with employee passwords
security system installation
Field panels to control the system
Computer servers to save all the access control information
Scheduled backup for the servers
Scheduled maintenance for the entire system
As you research which type of control system would be best for your company, keep these key features in mind so you can choose the best system for your company's needs.
Top 8 Access Control Companies
There are dozens of companies that offer access control systems. Each one has its unique features and cost structures. These are the top eight companies as we recommend them based on features offered and cost analysis.
1. ADT
ADT isn't just for home security. Their systems offer video surveillance, card, and pin entry access. These key features along with completely customizable plans for all types of business needs make this a top contender in access control systems. ADT systems also offer additional features such as fire and smoke detectors. Their systems can also be remotely disarmed which is a nice feature if you don't have round-the-clock security teams to disarm any accidental or false alarms.
When you need to keep your facility secure, access control systems are an excellent way of doing so. These devices allow for the prevention and detection of both external (theft) and internal threats like terrorists who may wish harm on others through security breaches at their place(s). They also help ensure that no one unauthorized enters any area where they could cause damage while we're not looking- which is why companies in every industry should consider installing these units as soon possible.
Features
Advantages
Location
Installed
What We Liked
Additional Information
Remote Mobile Access via App

Hardware: Keycards and readers, Two way voice intercoms

-24 hour monitoring-Easy integration with video surveillance hardware
Boca Raton, FL
Yes
Robust security solution with 24 hour video surveillance
Biometric readers and mobile credentialing systems not offered
2. Identicard
IDenticard offers web-based services along with biometric scans and smartphone reporting. These make them a great contender for those looking for many options and differing levels of security. If your facility has several visitors that also need their own keycards and specific, limited access then this company is a great choice for you and your company.
IDenticard has been a trusted global leader and manufacturer in identification card manufacturing, and access control systems for over 60 years.
The PremiSys access control system is more than just a door lock and knob. It's an integrated security platform with features that allow you to combine it seamlessly into your overall safety plan for people or property, such as video surveillance cameras positioned around the building site – all controlled through this one app on their smartphones.
Features
Advantages
Location
Installed
What We Liked
Additional Information
Visitor Management Solution

Hardware: Card Readers, Intercoms

-Biometrics-Remote verification
Manheim, PA
Yes
Combines access control with other security components
Verify regulatory compliance with the PremiSys/LobbyTECH integration
3. Honeywell
Honeywell is an annual contender on our top companies list. They've been a well-known and well-respected company for many years. Honeywell offers video surveillance with facial recognition and motion sensors. They also offer remote access and Alexa integration.
The Honeywell Access Control Systems team is committed to providing you with the technology your business needs for today's sophisticated security solutions. With their wide range of products, they'll help make sure that no matter what challenge arises in securing an environment or property—from simple window tinting all the way up to high-security suite integration services like facial recognition software installation.
Integrated access control software that automates your security system and integrates the most advanced technologies with networking capabilities to bring you a full suite of solutions for any size facility.
Solutions offered
Advantages
Location
Installed
What We Liked
Additional Information
Hardware: Single door controller, hybrid access control panel, cloud-based controller, proximity readers, barcode reader

Software: Integrated security software

Access methods: Proximity cards, smart cards, mobile app

-Reliable post sale service

-Scale effortlessly

-Multiple integration options

Charlotte, NC
Yes
Enterprise solutions
Pricing varies – requires a consultation
4. Tyco
Tyco offers video surveillance, biometric scanning, and 24/7 monitoring, however, they are lacking in smartphone reporting. If this isn't important to you, they are a great choice. Tyco has set the standard high when it comes to security and you will be happy with their products.
Solutions offered
Advantages
Location
Installed
What We Liked
Additional Information
Managed Access:  Security team manages and administers the customer's access control system, and user access privileges and schedules

Hosted Access: Web-based door access control administered from anywhere

-Quality customer service

-Single entry and enterprise solutions

Milwaukee, WI
Yes
Single and Enterprise solutions
Real-time building access control management
5. Doorking
Doorking offers smartphone reporting but lacks biometric scans. Again, this is where you will need to decide which features are most important for your company. From digital keypads to magnetic locks and card readers, Doorking hardware solution ensures that your facilities will stay safe.
Doorking is the leading manufacturer of access control for doors for residential as well commercial properties. A high-security transmitter/receiver combo or even just some new keypad buttons.
Solutions offered
Advantages
Location
Installed
What We Liked
Additional Information
Managed Access: Full line of DKS Access Solutions for Mixed Use Buildings

An array of security levels that let you decide the "who, when, and where" in your building.

-Telephone entry

-Gate Operators

Inglewood, CA
Yes
Maximum Security
Continuous backup, no downtime, cloud programming
6. Kisi Access Control
The sleek design of the Kisi card reader makes it the perfect accessory for your desk. It works with almost any frame and can fit in spaces that other readers cannot, making this one you definitely want to try.
Kisi's business access control system is rated as the best overall by Business.com because it offers simple, easy-to-use features without sacrificing security levels! The company has two reader options and one controller which makes your decision easier when implementing this new technology into you're organization.
Estimated Cost: $650 for the reader and $900 per controller.
Solutions offered
Advantages
Location
Installed
What We Liked
Additional Information
Managed Access: Seamless access, live time reporting

User permissions, event exports, Intrusion alerts, easy integration

-All-In-One Set up

-Easily Upgrade Existing System

Brooklyn, NY
Yes
Maximum Security
Works with apple watch, smartphones, and physical credentials
7. Salto Access Control
Salto's innovative digital access control system provides businesses with the perfect solution for their needs. Business leaders can mix and match hardware, software, and methods of approval to design an efficient security setup that fits what they need most in a very convenient way.
Salto systems are also very user-friendly, offering digital keys and mobile app options. If your business is looking for an entirely digital access control system, Salto is one to consider.
Installing a SALTO Virtual Network SVN data-on card is one way you can improve your business's security and gain access to important information with ease. The battery-operated wireless electronic smart door lock range was also introduced in 2001, giving homeowners even more peace of mind when they leave their home for work or school. SALTO's innovative solutions have set new standards in security, manageability, and flexibility for nearly 20 years. These include stand-alone applications as well as cloud-based or mobile ones that bring real-world benefits to virtually any door type.
Solutions offered
Advantages
Location
Installed
What We Liked
Additional Information
Hardware: Electronic locks, readers, and panic devices

Smart building management solutions

-High-tech locking solutions

-Keys-as-a-service provider

Spain
Yes
Stand-alone, cloud-based, and mobile applications.
First stand-alone, battery-powered smart electronic lock; the SALTO Virtual Network (SVN)
8. Johnson Controls
Johnson Controls is a company known for its extensive product line of security and safety technologies. They have been operating in more than 150 countries with global partners, who help them integrate these products into holistic solutions that maximize business continuity while also improving efficiency or ensuring your data stays secure – all the way from prevention through recovery.
Johnson Controls is a great access control system for larger, enterprise-level businesses. This hands-off management model reduces everyday needs while still integrating with your company's other security systems like video surveillance and fire alarms (to name just some). The product can be easily scaled up or down depending on what you need–it's perfect no matter how large an installation task it may involve.
Solutions offered
Advantages
Location
Installed
What We Liked
Additional Information
Hardware: Door controllers, card readers, exit devices, and badging solutions.

Hosted and Physical Access Control

-Perimeter protection

-Mobile security management

Cork, Ireland
Yes
Authenticates based on physical attributes
Johnson Controls transforms environments where people live, work, learn and play.
Each company has its own pros and cons. You will need to research each one based on the features you need for your company. Each facility and organization will have its own unique needs, find the best company for your needs and budget.
The Costs of an Access Control System
As you can see each company offers varying levels of features and support. This will affect the costs of your access control system. From locked front door cost to security system installation, you will need to know which features are most important to you while also ensuring you're not overpaying for many features you'll never use.
Costs vary as much as the features offered by each company. They can range from $2,050 to over $10,400 for a robust system with many necessary features.
From a single keypad at the main entrance to your facility to system-wide magnetic locking doors, your costs will be dependent on the level of security needed in your company. Iris scans will be more expensive than card readers and video surveillance along with 24/7 monitoring will also bring your monthly costs up.
The more locked doors you need in your facility the greater the door installation cost upon set-up. Likewise, if you have large amounts of secure information you need to control access to, you will need more servers along with regular back-up maintenance plans.
An average front door installation cost will be $1245. While your card readers can cost between $3,045 to $5,006 to install. Additionally, each keycard you need to order for your employees will cost you about $5-10.
Regardless of the system you choose, you will need to pay for ongoing maintenance costs. Your system is only as secure as it is updated on a regular basis. These monthly service fees can cost you up to $100 a month on average.
Keep Your Business, Your Facilities, and Your Proprietary Information Secure
Unfortunately, you will never be done worrying about your access control system. An effective system must be constantly monitored and tested. Likewise, as personnel changes happen, so too must your access system be updated. New employees must be added and previous employees must be denied access to information and passwords.
While it might be tempting to make your decision about the system you choose based solely on price and cost, however, we have seen that there are many other factors to consider as well.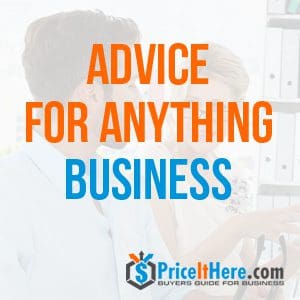 Before you can decide which system to choose you will need to take a close look at your company and your specific needs. Do you have multiple doors that require monitored and limited access points? Or are you mostly limiting access to digital assets?
You also can't decide which type of access control system to purchase until you know how you want to decide who gets access to what and where. Will one person be responsible for assigning access levels? Or will you instead assign certain job levels to certain access levels and leave it at that?
Use this article to answer all your questions and do your research before you start shopping around for the best access system for your company or organization. Save this article and come back to it as a resource to ensure you're getting the exact features you need without overpaying for other features you don't need.
We are here to bring you the lowest prices and honest reviews about your next purchase.
Compare Access Control System Pricing
In addition, the more complex systems allow you to track and monitor when and where people are moving throughout your establishment. This is a critical security feature that can offer value in enterprises that range from small businesses to multi-nationals.
Pricing on these systems can vary widely, depending on the scope and complexity of the system that you need. A very rudimentary, single-door system can be had for a few hundred dollars. However, many companies spend tens of thousands of dollars on complex systems with multiple monitoring points and tracking software to help them make the most of their system.
Finding the Right Access Control System
When it comes to shopping for an access control system, there are two main things you're going to need to keep in mind:  hardware and software. Each element has a huge role in how you manage and improve your facility's security.
Find Door Access Control Companies Near You and Compare Up To Five Money Saving Quotes

People That Viewed This Page Also Found These Pages Helpful:
Fire Alarms
Security Systems
A Door Access Control System is an electronic entry system designed to help manage and secure the access of people into specific locations. It is used to restrict access based on user identification, time schedules, or other predetermined criteria. This type of system typically includes a card reader, a control panel, and a locking mechanism such as a door strike or magnetic lock.
The card reader is usually installed on the outside of a door or gate entrance and is used to read a user's identification card, such as an RFID tag or key card. Along with this, the control panel allows for programming options that can be customized according to the needs of the particular location.
How Advanced Technology is Enhancing Security with Door Access Control Systems
Modern Door Access Control Systems are designed to provide a comprehensive level of security. The system can be integrated with other security systems, such as CCTV surveillance cameras, fire alarms, and intruder alarms to protect your premises from unauthorized access. Additionally, the system can be programmed to allow for multiple levels of access control for different types of users based on their assigned authority level.
Moreover, the use of biometric technology can also be incorporated into a Door Access Control System to further enhance security. This type of technology requires users to provide their fingerprint, retina scan, or voice for authentication before granting access to any facility. With this extra layer of security, businesses can better protect themselves from potential threats by ensuring that only authorized personnel can enter the premises.
Overall, a Door Access Control System is an effective way to help secure any business or commercial facility. With its advanced technology and customizable features, businesses of all sizes can benefit from this type of system in providing a safe environment for their employees and customers.